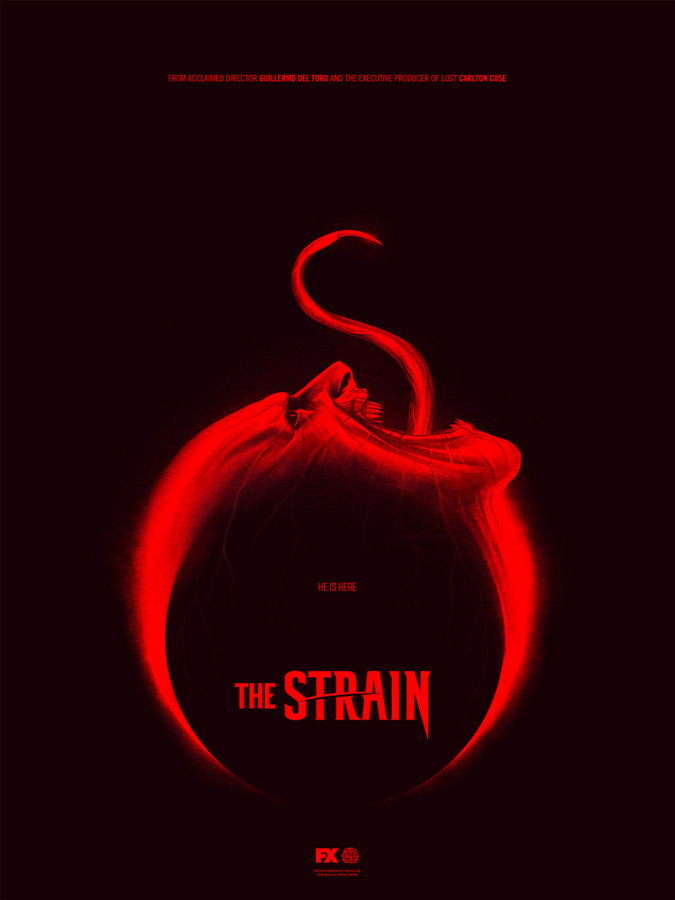 Book Vs Television: The Strain S1:E2 The Box
The second episode of FX's The Strain picks up immediately from where we last left it, opening to Gus the hustler transporting the Master's coffin across the river. Though the episode begins delving deeper into the "virus" itself – and, more enlighteningly, its potential commercial and political implications on one of the world's largest cities – the plot plods at a pace nearly rivaling Gus Van Sant's Last Days. Whereas the book's monolithic, apolocalyptic atmosphere loomed high, the show has thus far largely missed the mark. Since we've yet to witness "the event," I'm still holding out hope that that's when things will get great. If it does indeed go down that way, I'll forgive the producers for force-feeding me every single piece of exposition thus far.
We also are introduced to Vasiliy Fet (played by Kevin Durand), who thus far has perfectly embodied the hardworking gentle giant I always envisioned for Fet. He is one of two bright spots this episode, the other being the terrifically taut jailhouse exchange between Thomas Eichorst (Richard Sammel) and Abraham Setrakian (David Bradley).
I'm tempted to keep laying into FX's lame duck handling, but I still have to give it to them. I guess since they're up against the gore of The Walking Dead, they feel compelled to give del Toro complete latitude in delivering his vision of the strain's realistic pathology. A few highlights:
• Eph and Nora in the lab feeding the pathogen blood.
• Gabe, after partying a little hard and beginning to feel different, licking blood from the floor. It illustrates just how the strain affects the mind as wells as the body.
• The little girl in the tub after she attacks her dad. The close-up of her face in the milky water as it runs crimson is the stuff from which nightmares are made.
On the one hand, the show's gotten just far enough to have begun forgetting how it's stacking up and simply developing a great show on its own merit. I think my main issue this far has been the sore lack of tension in the first two episodes – simply put, not enough happens. Yes, I know it's television, but I think they could trim some fat and get to the good stuff quickly. I'm looking forward to next week, where I hope to be more excited about than the action than the commercial breaks.
Let's hang in there.