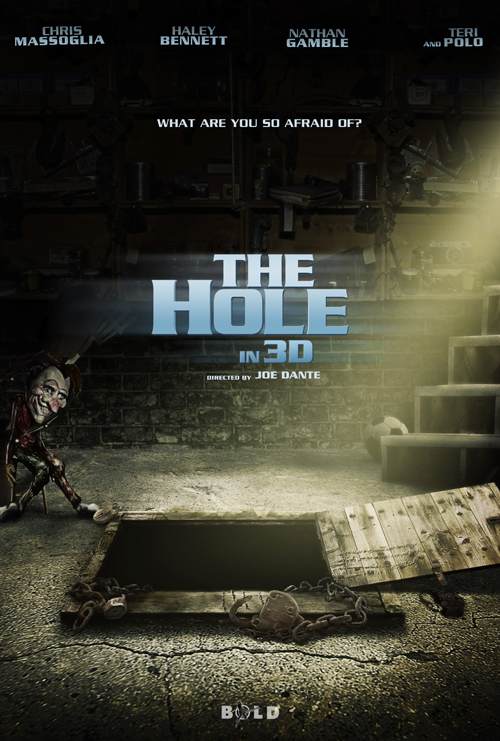 Behind The Scenes Of "The Hole" With Bruce Dern
It's been 25 years since Joe Dante directed "Gremlins" and warmed his way into our tiny little hearts. Since then he's directed a ton of other films but nothing that really had the same impact as the 1984 critter invasion flick. Now with "The Hole", he might just have done it again. At the very least it's another film that's going to be shot in 3D and should have some pretty amazing visuals.
The movie is about a pair of brothers who find a strange hole in the basement of their house. Once the door is opened the two find they have to face their darkest fears and confront their nightmares. Along the way they look to the house's previous owner who goes by Creepy Carl for help.
Carl is played by Bruce Dern who Dante also directed in the 1989 film "The Burbs". You can check out a behind the scenes clip with Dern below where he talks about being directed by Dante, the film's underlying meanings and what frightens him.

"The Hole" wont be hitting theaters till next year so we've still got a long way to go with this one before we even get to see a trailer. From the way Bruce Dern is talking about the film though we might just be looking at Joe Dante's next "Gremlins", in 3D!