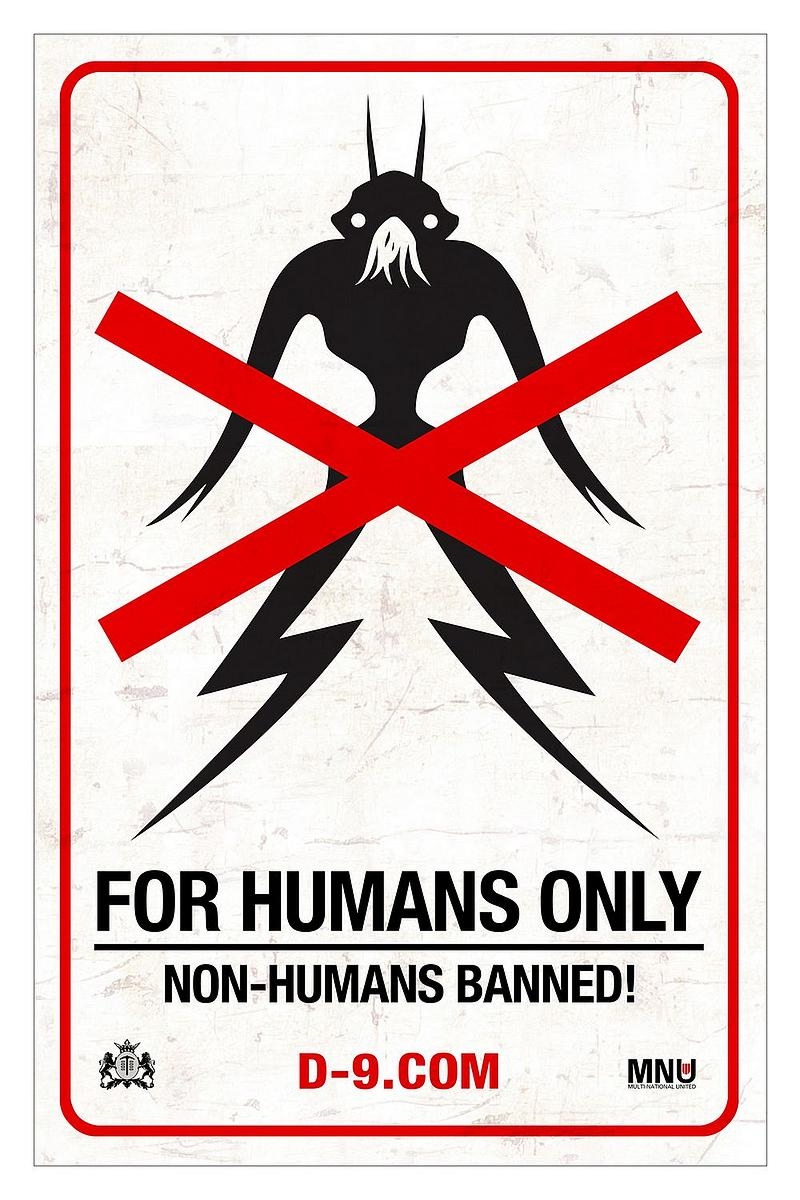 Updated "District 9" Trailer Hits The Net
There's a message in the new trailer for "District 9" I just know it. I'm pretty sure it has something to do with intolerance and people being nicer to cockroaches or something along those lines. Anyway an updated version of the trailer Eric posted a couple weeks back has made it's way online. This time the aliens face is not blurred and his speech has been subtitled. Everything else is the same from the original trailer but with the new subtitles we now understand that our new outer space friends just want to go home. But we're sure as hell not going to let them.
The film is being directed by South Africa's own Neill Blomkamp and is based on his 2005 short film "Alive in Joberg". It follows a race of aliens that accidentally land in South Africa and are immediately segregated into shanty towns. Kind of like "They Live" but exactly opposite. It's also worth mentioning that Peter Jackson is credited at the producer on this fun filled romp.
Currently set for a August 19th release you can check out the updated trailer as well as Blomkamp's original short below. Free your mind people!