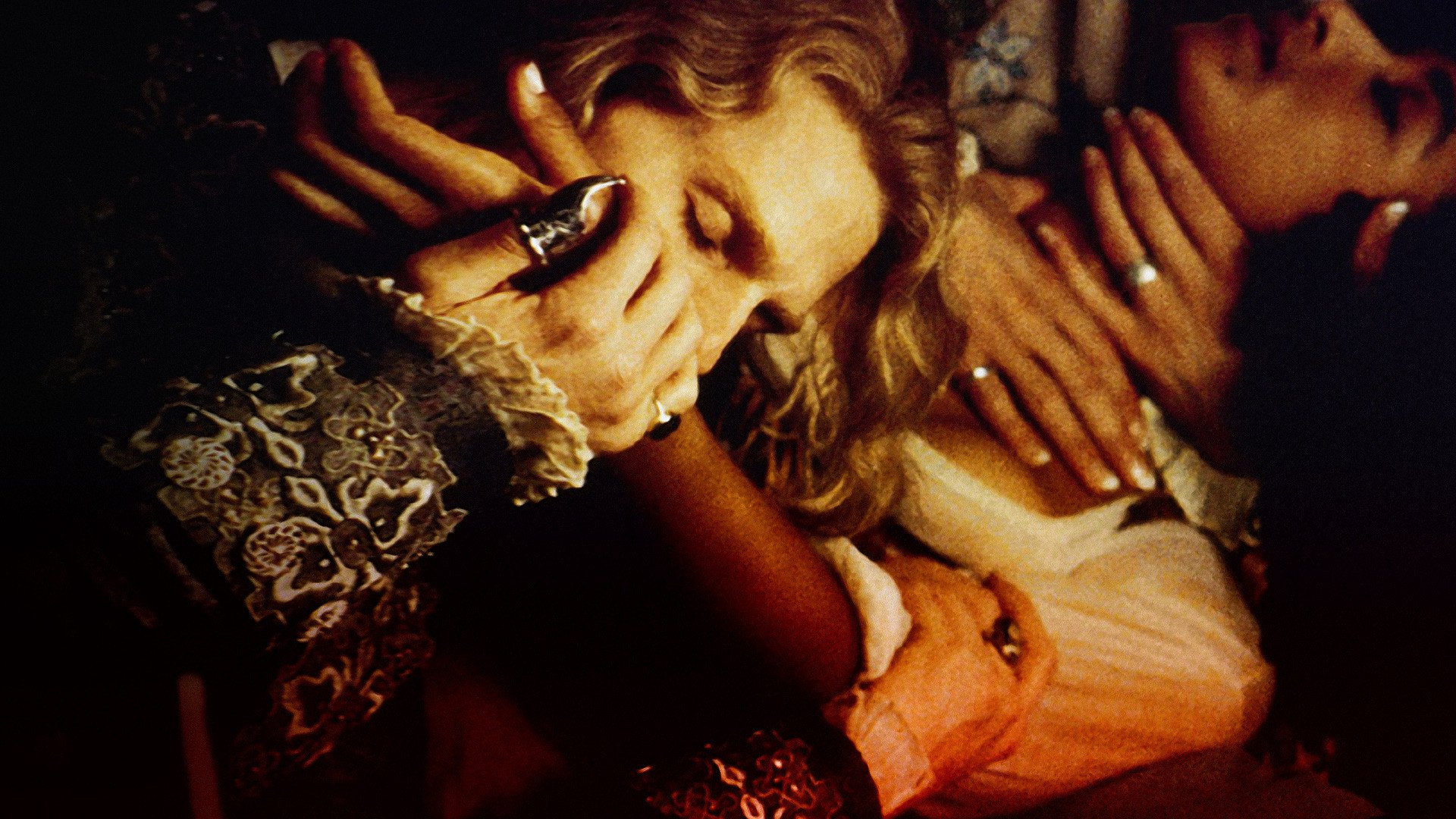 United States of Horror - New Orleans and Louisiana
When it comes to the United States of Horror, there is just nowhere like Louisiana for a horror movie setting. As if the state's bayous and plantations weren't stellar ingredients for any horror film all on their own, Louisiana is also home to New Orleans, a city that has become synonymous with voodoo and witchcraft. It's no wonder that many a spooky movie have been set in and around the city over the years, just like it's unsurprising that many of these movies leave a lot to be desired as far as their portrayal of the city's residents and culture are concerned. No soapboxes, I promise, just know that we know this is a weakness of these movies.
Spencer and I decided to tackle the best (and the less than best) of New Orleans-centric horror movies so that you didn't have to! We even went to the trouble of pairing each film with food and a drink or cocktail (as is the New Orleans way). This list spans decades as well as styles and appears in no particular order.
Bonus points if you enjoy any of the food/drink with a film screening and Tweet us a picture!
---
The Last Exorcism(s)
A charlatan pastor attempts to expose the practice of phony exorcisms and instead lands smack in the heart of a dysfunctional evangelical family that may be, in fact, possessed--or just abusive psychopaths. Smart story structure and solid acting (especially the rightly celebrated Ashley Bell) make The Last Exorcism worth checking out, but the same can't be said for its sequel, which is so lifeless we wouldn't blame you for mistaking it at times for a wan romantic dramedy.
Food: Early in The Last Exorcism, pastor Cotton pulls a prank on his congregation involving a Banana Bread recipe. We recommend you make Bananas Foster (with Melipone vanilla!) instead, which is more prototypically New Orleans. Plus…
Cocktail: You can use the leftover rum to make Hurricanes. If you decide to sit through a double feature with the inferior sequel, begin drinking it straight during intermission.
The Hatchet Trilogy
Adam Green's brutal bayou trilogy is a sleazy ode to the goriest of early 80s slasher flicks, with the blood and guts cranked up well past 11. The movies span just 72 hours in the life of Marybeth (Danielle Harris) as she is hunted by, and then hunts, the unstoppable Victor Crowley (Kane Hodder), one of the most relentlessly violent killers in horror history.
Food: Watch this one with a lot of friends, and don't spoil the mood by getting too highbrow. Have yourself a crawfish boil, and for drinks...
Cocktail: Drive-thru daiquiris, obviously
The Skeleton Key
A young woman living in New Orleans is hoping to find herself and so far her work as a nurse at a retirement home has left her feeling detached and a little depressed. When she accepts a job working as an in-home caregiver on an old plantation in the bayous of Louisiana, she thinks she's found her solution. It isn't long, however, before weird happenings around the house and our young protagonist finds herself in the middle of a voodoo scheme. Moral of the story: old people are scary.
Food: Stuffed Mirliton, I feel comfortable assuming that the Devereaux family had some of these funky squash growing in that lovely garden.
Cocktail: White Boot Blonde Ale from Mudbug Brewery in Therrabonne Parish
Angel Heart
Everybody loves a dark and gritty detective movie, and screenwriters are no exception. In Angel Heart, the titular Detective, Harry Angel, is hired by a mysterious businessman to track down a famous jazz musician. His investigation takes him to New Orleans and straight into the heart of a dark voodoo circle. The Angel gets to the truth the longer the list of casualties become. Maybe this secret is better left unknown.
Food: Gumbo (in honor of the man who drowned in it)
Cocktail: Lafitte's signature cocktail, the Voodoo.
Interview with a Vampire
Neil Jordan's adaptation of Anne Rice's provocative novel is as sexy, bloody, and garishly overblown as the subject matter calls for. It spans many centuries and continents, but the story's heart belongs to the sumptuous and horrifying backdrop of antebellum New Orleans.
Food: Vampires don't eat, and we won't pull a Louis and subject you to any rats. So we're going to honor the most characteristically New Orleans film on this list with its best-known (and simply best) culinary creation: the po-boy.
Cocktail: Obviously, this is a film that calls for as much red wine as you can manage in one sitting, but if you want more than that to capture the spirit of 19th century New Orleans, may we recommend the Sazerac, which some claim is America's first cocktail.
Shark Night 3D
Let's be honest, the shark movie has gotten out of hand. The market - however small - for movies about these apex predator nightmare machines has become so inundated that every summer the nation now sits down to watch a movie about sharks terrorizing cities while hitching a ride in a tornado. Shark Night 3D takes us back to a simpler time, when sharks of every shape and size terrorize a group of college kids...in the Louisiana bayou.
Food: Cookies (preferably not made by the Cookie Cutter Sharks! Poor Katharine McPhee)
Cocktail: Shark Bite
Cat People
Irena has lived her whole life wondering who and w(h)ere her family is. By the time the story begins (following the requisite "exotic cultural opening" scene that 80's directors love so much, Irena, now a young woman, has just arrived in New Orleans to live with her long-lost brother, Paul. She is finally w(h)ere she belongs, but that might not be the good news she was hoping it would be. It turns out that Irena and Paul are descended from a long line of werecats and the only way to keep from killing other people is for them to have sex...with each other.
Food: Steak, medium rare and bloody.
Cocktail: Pink Panther for our lovely lady cat.
The Beyond
It's New Orleans - Italian Style in Lucio Fulci's absurdly plotted, jaw droppingly gory tale of a hotel in Mandeville that conceals one of the seven gates to Hell. Hold on to your eyeballs, kids.
Food: Louisiana's beloved Italian-immigrant staple, the Muffuletta, is the obvious choice--if you can keep it down in the midst of all the gore.
Cocktail: It's the only movie on this list set on the Northshore, so you better buy some Abita (we recommend the high-ABV Andygator)
Candyman: Farewell to the Flesh
Played-out New Orleans stereotypes abound in this Candyman sequel, from the police station cafeteria serving gumbo to people publicly having sex on a French Quarter balcony. A young New Orleans school teacher comes from a family seemingly haunted by a curse. Her father was mysteriously killed and with her brother in prison for a murder he swears he didn't commit, Annie sets out to try and solve the mystery that seems inextricably tangled in the roots of her family tree.
Food: Fried Kingfish in honor of the apparently very popular radio DJ whose absurd monologues narrate our story.
Cocktail: Bee Sting (self explanatory)
10 Cloverfield Lane
Neither sequel nor spin-off, this twisty thriller nevertheless takes the story and themes of Cloverfield and turns them beautifully inside-out. Top it off with a great cast--led by John Goodman at his most sinister--and you've got one of the best films on this list.
Food: Fried gator, in honor of the giant reptiles that may or may not be stalking the planet; all side dishes should be canned goods in honor of Howard the prepper; and don't forget to finish up with an ice cream cone
Cocktail: Mix up a Vieux Carre or a Bywater--like the movie, they're Louisiana takes on New York originals (if that offends your sensibilities, console yourself with a Brandy Milk Punch -- also inspired by Howard's ice cream--easily the most delicious of all New Orleans cocktails).