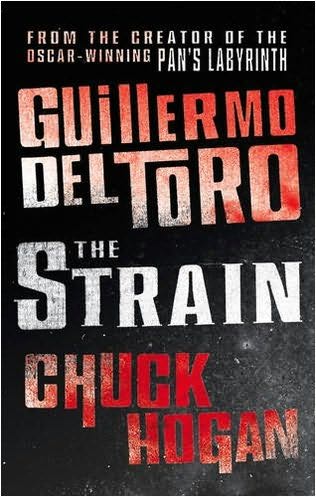 "The Strain" Gets Two Trailers
A trailer for a book, well now I've seen it all! You read it right folks, this week we got a look at two different trailers for the upcoming Guillermo del Toro/Chuck Hogan novel "The Strain".
The book is set in New York City just after a virus breaks out that turns humans into vampires. A battle begins between the infected and a small group of humans who has yet to turn. We follow the group as they try to save their families and the city we all love so dearly. Think "30 Days Of Night", only with street meat.
The two separate trailers give an idea of what the virus does to us humans. It's not your average run of the mill fanged Count Chocula you'll be dealing with. No, we're looking at giant tentacle faced beasties that will rip your freakin head off.
"The Strain" comes out this Tuesday and so far has received good reviews. You can hop over to Amazon and pre-order your copy and also get a short excerpt from the first chapter. You can also check out the book's official site for more info. No word as of yet if this will eventually be turned into a film but based on the fact that we're seeing trailers for the book I would guess a movie isn't far off.