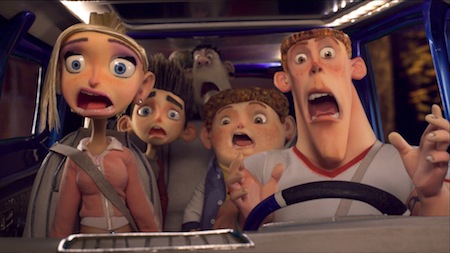 The Best Horror Movie's of 2012: Jon's Take
The Best
10. Prometheus - Probably the movie that disappointed me the most in 2012. Scott created a gorgeous, sweeping sci-fi vision, but got tripped up by some questionable scripting. Damn near a classic, but instead a hugely flawed and entertaining film.
9. Sinister - Duel awards for best use of a former presidential candidate, and most appearances by former "Law and Order" regulars. Effectively scare-tastic, but a little wonky toward the end.
8. V/H/S - I was shocked by how much I didn't not-like "V/H/S." It's been a while since a anthology film worked for me, and on top of that, the fillmmakers managed to really breathe life back into first-person horror. No small feat.
7. The Woman in Black - If you had told me in 2011 that I would soon be enjoying a PG-13 rated Daniel Radcliffe period piece, I would have told you to go to hell. But here we are.
6. ParaNorman - One of those dyed-in-the-wool horror love letters (see #1 below), "ParaNorman" was fun, funny and managed to tug at the heartstrings.

5. Silent House - A remake, so it's hard to give it too much credit, but "Silent House" was the first "gimmick" horror movie that really worked for me in a while.
4. Dredd - This has to be the most under-seen gem of the year. Poor marketing and bad associations with the Sly version probably tanked it's chances, but a lot of folks need to give "Dredd" a look once it hits the small screens.
3. Kill List - Just a straight-up head trip. "Kill List" tip toes to the abyss in a way that a lot of horror movies never even dream of. Probably the movie I'm most interested in re-watching.
2. The Grey - As we suspected when the trailer first dropped, "The Grey" was: Bad. Ass. (But with a heart, who knew!?)
1. Cabin in the Woods - What more can you say? Joss Whedon owned the genre this year. So refreshing, the only downside is that you can't unsee "Cabin" and go back to watch it anew.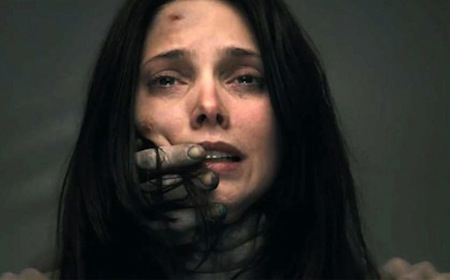 The Worst
The Apparition
Silent Hill: Revelations 3D
Paranormal Activity 4
Horror in 2012 was actually bad in a wide variety of ways, as evidenced by these three films. What they all shared were directionless, nearly inscrutable scripts, terrible acting and hapless direction. No matter the circumstances, that combination will always land you at the bottom of the scrap heap.