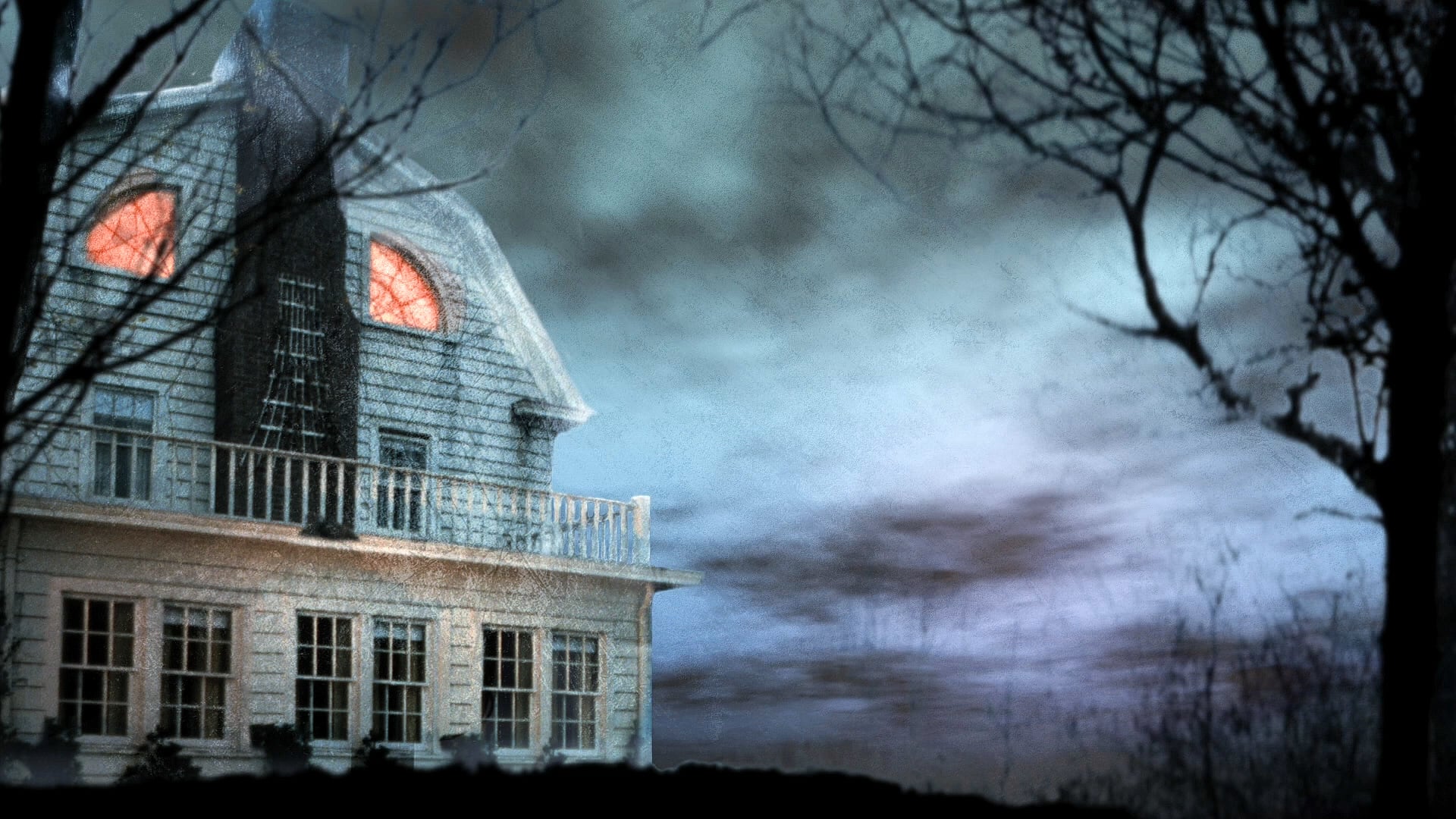 Screams Off Screen: The Amityville Horror
Screams Off Screen is a regular feature committed to exploring the true stories that inspired horror cinema's darkest minds as well as the urban legends spawned by its most iconic films. In each installment, we'll venture beyond the safe glow of the screen in order to come face-to-face with the monsters lurking at the intersection of fact and fiction. Along the way, we'll meet small town ghosts, souls whose quest for fame began after they died, and an all-too-real reason to be afraid of the dark.
---
Homes, just like people, can be marked by tragedy. That belief isn't limited to those who spend hours combing through audio in search of EVPs. Real estate agents, for example, have a genteel
term for houses that have seen humanity's darker side: "stigmatized." For someone living off commission, the scariest thing about these places may be deflated asking prices or skittish buyers. In the case of America's most infamous stigmatized home, however, the issue hasn't always been those scared away by its history, but those drawn to it.
Nestled on the shores of Long Island, the house that formerly stood at 112 Ocean Avenue is, in HGTV terms, a stately Dutch Colonial with five bedrooms, three-and-a-half baths and a private boathouse. However, it's better known simply as the "Amityville Horror House." The groundwork for this moniker was tragically laid during the early morning hours of November 13, 1974 when Ronald DeFeo, Jr. murdered his entire family as they slept in their bedrooms. Following the murders, the home stood empty for over a year until the bargain asking price ($80,000) caught the attention of George and Kathy Lutz. Their family's stay would prove short. Just 28 days after moving in, they fled, citing attacks from malicious paranormal forces within the house. Once again a year would go by before another family would call 112 Ocean Avenue home. These new occupants soon began having experiences of their own, experiences that would also one day drive them out.
Long Island locals through and through, 112 Ocean Avenue's reputation wasn't new to Jim and Barbara Cromarty, nor was it a deterrent. They saw only the home of their dreams and, at $55,000, it was priced to move. Less than a week after the Cromartys moved into 112 Ocean Avenue, Good Housekeeping published an article entitled "Our Dream House Was Haunted." Five months later came a book: "The Amityville Horror: A True Story" by Jay Anson. The book and the article recounted, in harrowing detail, what allegedly unfolded during the Lutz family's time on Ocean Avenue: the anomalous physical contact, the wanton destruction perpetrated by unseen vandals, and the imaginary friend that stalked their five-year-old daughter. An imaginary friend with glowing red eyes and the curious ability to leave hoofmarks in freshly fallen snow. These stories, sold as fact, would soon become a rallying cry for a certain kind of sightseer.
Paranormal tourists began turning up on Ocean Avenue in droves. Some of the more courageous would walk up and collect water from the home's downspouts as if partaking in some off-center sacrament. Others kept their distance, preferring to catcall the Cromartys from the safety of slow-moving cars. Still others wanted to confront the home's past head on. During her first summer on Ocean Avenue, Barbara Cromarty answered the door to find a man dressed entirely in black. Clutched in one hand was a large black book. Around each finger was a ring bearing the likeness of a skull. As if his interests weren't betrayed by his attire, the visitor asked if he had found where "those people were murdered." When Barbara answered he had, the stranger demanded to be let in. He insisted on calling the spirits. She refused and he became irate. "You must let me in," he swore, "because if you don't you're going to die!" In tears, Barbara slammed the door, bracing herself against it and the visitor's rage.
By the Cromartys' own accounts, there were no ghosts or be-hoofed imaginary friends lurking on Ocean Avenue. During their ten years in America's most stigmatized home, the only thing that ever haunted Barbara, Jim and their family were folks looking for a good scare. On a busy weekend, the number of cars that would stop to ogle the house could reach into the thousands. Things didn't slow even during the holidays. On her first Thanksgiving in the house, Barbara played host to 30 friends and family inside and roughly 300 random strangers outside.
For the Cromartys, convincing a person who would serenade them with pre-dawn "Taps" performances of the property's upper class average-ness proved difficult. So, they changed gears, hoping instead to make the Amityville Horror House disappear. They altered its iconic exterior to help it become just another beautiful Long Island home. They changed their infamous address; 112 Ocean Avenue became 108 Ocean Avenue. They even took their troubles to court, attempting to force the Lutzes, Anson, and the book's publisher to admit the fictional nature of "The Amityville Horror." Ultimately, the alterations and the lawsuit failed as paranormal tourists continued flocking to Amityville, egged on by the success of the film version of Anson's novel. As the crowds grew, the family could only wonder how long before they encountered another version of Barbara's man in black, one who wouldn't take no for an answer.
Eventually, the Cromartys gave up the ghost, figuratively speaking, selling the rechristened 108 Ocean Avenue in 1987. In the decades since, the property has changed hands three more times. Not one of these owners has reported so much as a cold spot let alone been forced to flee. Despite the lack of new activity, interest in the property has never truly subsided. When the home hit the market in 2017, its listing agent sought to avoid unwanted attention by limiting tours to only those who could prove they had the resources to purchase it. Unwanted attention, however, has become as much a part of the home's story as its heated sun porch and two-car garage. A 2010 moving sale held there attracted so much of it that local police stepped in to manage the crowds. Scattered among the bargain hunters and nosy neighbors in attendance that day were a few souls armed with rosaries and visions of lifting the home's stigma for good. Of course, as those who've lived on Ocean Avenue might attest, it wouldn't take a rosary to do that. Instead, all it would take is the rest of the world finally letting the home's past stay there.
---
Sources
"'Amityville Horror' house can be yours for $100,000." The Montreal Gazette. 26 December 1978.
Bever, Lindsey, "The 'Amityville Horror' house is for sale: Five bedrooms, 3.5 bathrooms and one bloody history." The Washington Post. 22 June 2016.
Burstein, Patricia & Reilly, Sue. "The Amityville Horror Lives On – in a Snarl of Lawsuits and Suspicions." People. 13 February 1978.
Clark, Roy Peter. "People flock to Amityville to see house of 'horror.'" St. Petersburg Times. 27 July 1979.
Gordon, Suzanne. "'Stigmatized' Homes Often A Hard Sell For Agents." Albuquerque Journal. 21 May 1995.
Hevesi, Dennis. "Now it's curiosity seekers who haunt the 'Amityville Horror' house." The Morning Call (Allentown, PA). 26 October 1978.
James, Carolyn. "Moving Sale at Horror House offered something for everyone." Babylon Beacon. 26 August 2010.
Kellogg, Valerie. "'Amityville Horror' house back on market for $1.15M." Newsday. 26 March 2010.
Kellogg, Valerie. "'Amityville Horror' house sells for $605,000. Newsday. 10 February 2017.
"Ocean Avenue 'Horror' house for sale." The Amityville Record. 1 June 2016.