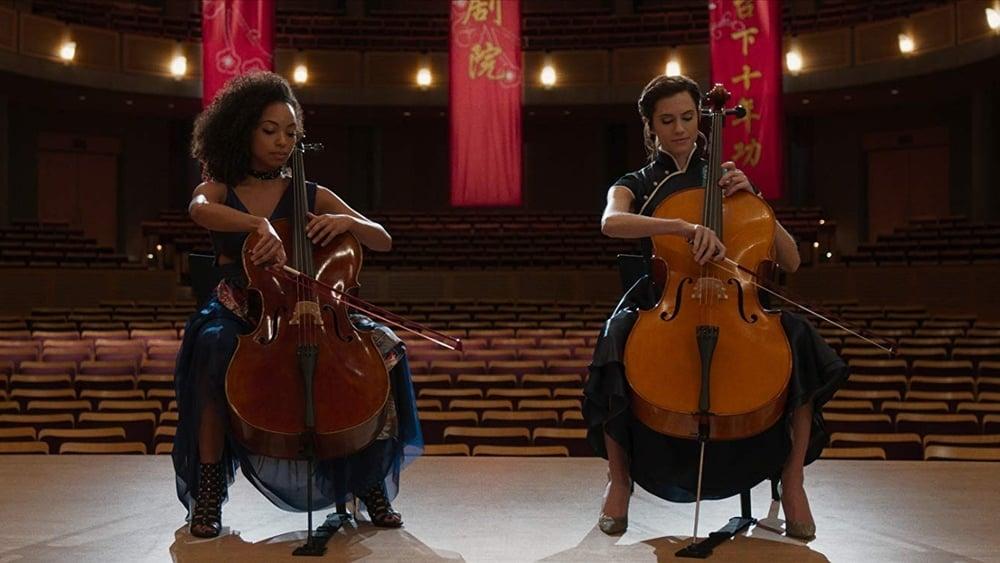 The Perfection (Movie Review)
Netflix's initial slate of original films and acquisitions was an ambitious step in building their streaming service into a juggernaut. With the service's many mediocre, hit or miss titles, it was high time for something as bold and 'out there' as Richard Shepard's, The Perfection. The pitch here is Black Swan with cellos. But Shepard's film really goes for broke at multiple points along its 90 minute journey...and boy howdy does it really GO. FOR. IT.

The less you know about The Perfection the better. So if you're thinking of checking this one out regardless of what you read here, just go ahead and do that then come back to see if your thoughts are in line with this review. If you're on the fence, I still suggest going in as blind as possible, but if you need an extra push you've been warned. This will be a spoiler free review, but even knowing the premise could taint some of the tricks Shepard has in store.

10 years ago Charlotte (Allison Williams), a brilliant up and coming cello player, gave up her career in the arts to care for her ailing mother. After Charlotte's mother passes away, she reaches out to her former mentor, Anton (Steven Weber) in hopes of getting her foot back in the door. Though still in high regard with Anton, she finds that another protege, Lizzie (Logan Browning), has essentially filled the hole that Charlotte left when she turned her back on Anton's academy. Still, Charlotte and Lizzie hit it off and the former cello prodigy accepts Lizzie's offer to accompany her as she tours around, which sets into motion a series of events that could destroy Lizzie, Charlotte and Anton's lives forever by forcing them to confront horrifying truths.

It's cliche to say at this point, but The Perfection is not for everyone. The film is bound to ruffle some feathers, whether in the storytelling choices Shepard makes, particularly its twists and turns, or in the film's dark, uncomfortable nature. There's a timeliness to the specific form of story this is telling yet the ultimate conflict the film is built around will be alienating to many. Whether or not you're able to connect could ultimately come down to just how deeply you dig into and empathize with character motivations, and if you appreciate the nuances of Browning and Williams' performances.

The Perfection is far from its namesake. The script, while captivating when it needs to be, could have benefited from some tightening which could at the very least ironed out some of the wrinkles in its various attempts to convey information from the past. Early on, Shepard uses the rewind technique in an interesting way, but he digs into that bucket a few too many times and it becomes more of a crutch, cutting scenes short to later pull the rug out and deploy more rewinds to see what we missed from before. With a weaker cast, I could conceive of the experience earning less of the slack that many may give it. As it is though, the film exhibits a restrained chaos to the entire final act.

Shepard's storytelling preferences and the film's subject matter are all at once problematic and fascinating. Depending on your perspective, the film's stylistic components make or break the experience. If you're on board for the ride it's a progression of events is ripe for lively conversation over some of the troubling visuals and developments. At the same time, you can't fault those who will disengage early and loathe Shepard's treatment of relationships and what's driving characters to make very specific choices. If those on the fence haven't jumped ship once we enter the last act, the content dwelling in the last third will likely bring that last drop of good will to boil. A lot is asked of Browning and Williams, and The Perfection certainly skates a line, and like an imperfect cello chord, the sensory experience has its own beauty.

It's not hard to envision audiences at the two ends of the love/hate spectrum by the conclusion of The Perfection. Richard Shepard tapped into a particularly volatile vein in entertainment's jugular, one bound to turn many away in anger and disgust, where others are willing to engage and discuss with intrigue. No matter what side you're on, The Perfection accomplishes the want of all art; inspiring a passionate reaction.