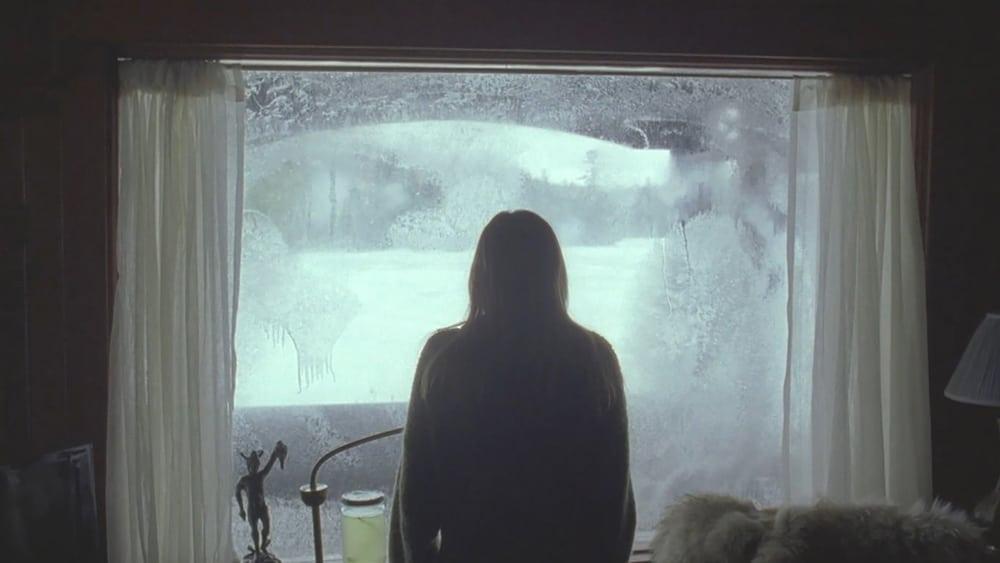 The Lodge (Movie Review)
The film marketing industry seems to be unsubtly urging moviegoers to adopt an "unsullied" cinematic lifestyle, avoiding any and all movie marketing, including trailers. It is an especially valuable strategy when approaching movies like The Lodge. Severin Fiala and Veronika Franz's film is reliant on ambiguity and mystery to build tone and sculpt audiences' perception of their wonderful yet relentlessly bleak storytelling.
The Lodge centers on Aiden (Jaeden Martell) and Mia (Lia McHugh) who are a little peeved about their father, Richard's (Richard Armitage) separation from their mother Laura (Alicia Silverstone). The cherry on top is their dad's budding relationship with Grace (Riley Keough) who was a subject in their father's book about cults and was the only survivor of her religious cult's mass suicide. The four of them arrive at a secluded cabin near Christmas to try to bond with Grace only for Richard to bail for work just before they are besieged by a huge snowstorm.
This sparse setup is enough to set the table for a cinematic feast of visceral dread and devastating emotional trauma. To invite comparisons and divulge much more about the direction it takes would be a disservice to an unspoiled audience. However, The Lodge is exactly the type of movie you might expect from the same duo who brought us Goodnight Mommy, though this is decidedly more atmospheric and haunting than their previous work. The vast emptiness of white exterior is a stark contrast to the cramped confines of the lodge itself as the tension piles up and the chilly atmosphere within mirrors the elements outside the walls.
The key for this film though is its characters. The relationships feel natural and early we see glimpses of a deep bond between the siblings as their resentment towards their father's new girlfriend grows. Though Grace appears and acts competently, you can sense her repressed trauma and fragile psyche. Once trapped in the house the passive animosity towards Grace propels the story, giving way to a growing sense of dread as the fates of the characters become harder to predict even if the storytelling seems straightforward.
The Lodge is an expertly crafted film telling a gut punch story with a unique, terrifying vision. The central trio of performances from Keough, Martell and McHugh are astounding in how emotionally distressing and engaging they are. The film's deliberately slow pace may be too much for some, but the persistently bleak and haunting tone make for a truly horrific experience that most definitely is not pretending.