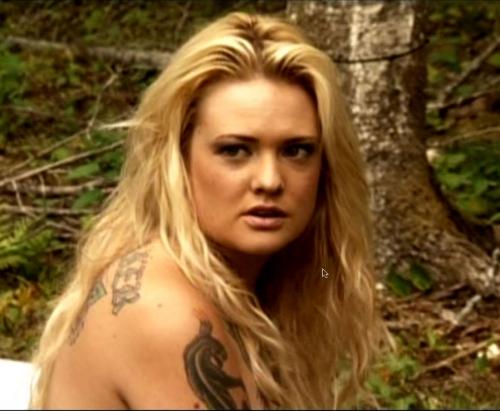 Suicide Girls Must Die! (Movie Review)
Of all film genres, horror is possibly the one with the highest crap-to-classic ratio. Hundreds of horror movies are made every year—many are good, a few reach greatness, but the vast majority are mind-numbingly awful. There are a lot of possible reasons for this phenomenon, but personally I'd place the blame on rookie filmmakers' mistaken assumption that horror movies are easy to make. Conventional wisdom says that a comedy you needs funny people, action movies require expensive special effects dramas need strong actors and a solid script, but all you need for a dumb old horror movie is screaming girls and some fake blood. Unfortunately, lowest common denominator horror movies often do make money which tends to guarantee that the majority of horror movies are made by hacks and dilettantes who think "how hard could it be?". Case in point: "Suicide Girls Must Die!".
"Suicide Girls Must Die!" is billed as the world's first reality horror movie. It's never really clear what exactly that means, other than that it trots out all the tiredest tropes of the trashier side of reality tv. Drunk girls screaming at each other? Check. Hot tub make out party? Check. Inexplicably bitchy and annoying self-styled villain character? Check. Naked photo shoots? Well, ok, that's a new one, but this is a Suicide Girls video and its entire reason for being is to show cute body art enthusiasts as they get their kit off. In that respect the film succeeds spectacularly, but judged as a narrative film, or a horror film, or even a reality show "Suicide Girls Must Die" is a huge bore.
The premise of the film is that 12 Suicide Girls are packed off to the backwoods of Maine for a calendar shoot. Each girl is provided with a video camera and is encouraged to film as much as possible. Once in Maine, strange things start to happen and the girls begin to disappear one by one. The reality angle is that the film is unscripted and the girls don't appear to be aware that they're starring in a horror movie hoax. Imagine a feature-length episode of "Scare Tactics" only without any real scares and tons more nudity.
The truth is that it's hard to tell just how real the reality elements are. It's clear at some points that some of the girls are in on the joke – for example, when a group of girls are stranded in a boat and freaking out but never bother to acknowledge the camera crew that's obviously filming them from another boat 10 yards away. At other times, girls seem to be legitimately worried about their friends who have gone missing. There's no behind the scenes character who explains to the audience just exactly who knows what and when, so when the movie switches to an obviously staged movie at the end it shatters the illusion that is the whole premise to the film.
Another huge problem with the film is that there's no cohesive story behind the disappearances and the supposed danger the girls are supposed to be feeling. There's no old man warning of a death curse, no backstory of an escaped lunatic, no supernatural menace haunting the woods. There's just a grumpy caretaker with a silly accent, a prop cemetery, and a tent-dwelling hobo. When guys in ghillie suits start popping up at the end all you can do is shrug. The fact that there's no clearly defined menace makes the whole ruse seem pointless. Most of the girls just seem to think that their friends threw a fit and ran off to party in the woods somewhere and never really seem to be in any sort of state of horror.
It might seem like I'm missing the point in being so critical of a movie that exists essentially as a delivery system for hot naked tattoo girls but the truth is that there are a lot of very entertaining horror movies that were made in large part for the express purpose of showing naked girls. Check out pretty much anything made by Jess Franco or Joe D'Amato and you'll see plenty of sleaze that still might not be correctly called good cinema, but is a hell of a lot more entertaining. "Suicide Girls Must Die!" is long stretches of tedium punctuated by shots of tattooed flesh. Armed with a fast forward button there's a chance you might enjoy yourself, just don't expect anything else. If you're a fan of VH1-style reality shows and you secretly dream of Rock of Love: Blink 182 Edition, then you might find more to like than a reality-hater like me, but I strongly suspect most people won't be watching this movie for the articles.
Онлайн казино https://azartplayclub.com/ пожалуй лучшее место для игры