Red Hill (Movie Review)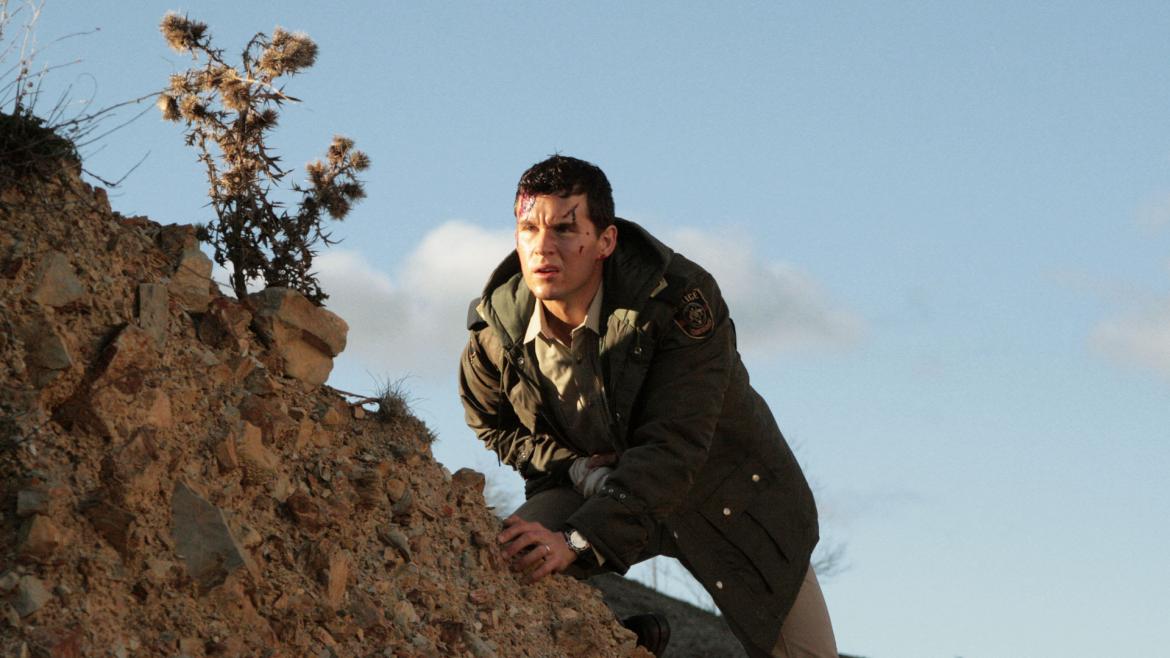 Shane Cooper and his young wife have moved to a small outpost in rural Australia in hopes that the peaceful surroundings will help with a high-risk pregnancy. For the new constable, there seem to be few places more peaceful than Red Hill -- a dwindling town of proud, old-school ranchers. The town's sheriff -- or inspector, rather, as this is Australia -- Old Bill, runs a tight ship, positioning himself more like a stern father than an autocratic dictator. Under normal circumstances, Old Bill likely could have granted Shane Cooper's wish for peace and tranquility. Unfortunately, an explosion at a nearby prison sets loose the one person that Old Bill hoped to never see again, and the town of Red Hill must prepare for a monster.
Subbing spacious and sparsely populated Australia for more traditional Western settings, "Red Hill" marks a strong debut from Patrick Hughes, an Australian rookie writer/director who has made as successful a jump from shorts to features as one can hope for. Hughes's script highlights his strong command of the Western's genre trappings. But even more impressive is the manner in which he seamlessly blends horror conventions for a potent mix of these two genres. Hughes never reinvents the wheel, but its clear throughout that he never intends to. Instead, he executes at a high level and provides the type of straight-ahead genre thrills that somehow elude many of Hollywood's stable of horror directors.
At no point does "Red Hill" take on any supernatural designs, as Hughes's terror is entirely man-made, born from the frustration and evil that has been penned up in the town of Red Hill. The prison escapee, Jimmy Conway, who comes to embody the town's horror, cuts an imposing figure. A native Australian with a scarred visage, Conway is a silent and deadly figure reminiscent of "No Country for Old Men's" Anton Chigur. As with that character, Conway's motivations remain obscured through much of the action, yet he hunts his prey with such viscousness and relentlessness that explanations take a back seat.
Newly arrived Shane Cooper becomes an afterthought through much of the film's second act. He's lost his gun and must make his way by foot after a near-fatal run-in with Conway. Hughes leans heavier on horror conventions through much of this section. High contrast, nighttime stalk sequences and violence punctuating the abandoned streets of Red Hill make for tense and fast-paced action. The film's "monster" is revealed early in the proceedings, but his seeming unstoppability helps to crank up the dread as a final showdown becomes inevitable.
Maybe the most surprising aspect of "Red Hill" is the depth that Hughes provides in his scripting. From Shane's personal conflict at having moved to this far flung outpost to the current of racial strife and historical wounds that underpin the central story arc, "Red Hill" has a lot going on underneath a briskly paced surface. Hughes even manages to work in a side plot about a very real monster that has been mauling livestock in the outskirts of Red Hill. It is with this sub-plot, as well as with some of the more nuanced aspects of Australia's history of colonialism, that Hughes might be dinged for not being thorough enough in his exploration. At times, "Red Hill" feels as if it has been edited for tight pacing and unity of action at the expense of some depth. The genre pay-offs also appear to carry more weight in the film than do the character arcs. For fans most interested in these genre payout, this should really not be an issue, and in the grand scheme of a fine film, it's a minor gripe.
The horror western has always been a small niche within the broader horror family, but a film like "Red Hill" helps prove how much these two genres can invigorate and inform one another. Westerns thrive at the outskirts of civilization, telling stories of men who must fight for justice, revenge or honor -- if not all three. Horror also lives at the borders of civilization, only with horror, sometimes we come to realize that those borders are being eroded from within. "Red Hill" provides an exciting ride through the borders of one civilization, and as with most great genre films, it walks us to the brink of oblivion before order is restored.