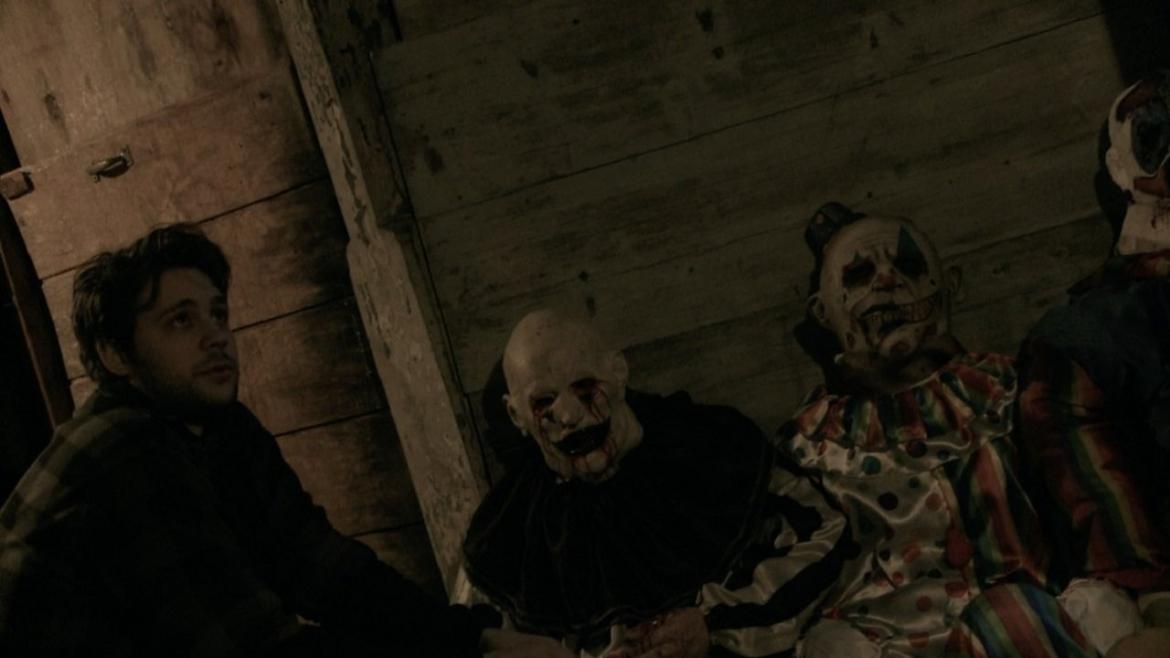 Hell House LLC (Movie Review)
A trip to a local Halloween haunt is a spooky season tradition for many. Some braver souls may prefer to enhance that experience by journeying through a place whose real life history equals or surpasses the fictional chills created for the event. Setting a fake haunted house in a supposedly real one does have its risks, as documented in the 2015 found footage movie Hell House LLC, should that "spooky history" turn out to be more of a "spooky ongoing situation."
Several years ago, a group of five friends who design and run traveling haunted attractions decide to leave the friendly confines of the big city and head out to the country. Their plan is to set up a haunted tour in a hotel whose colorful past includes ghosts and some mild satanic cult activity. The Hell House team decides to document the process of building and casting their haunt for social media and their own education. As is often the case when people document something, they capture way more than intended, including anomalous piano music, shadowy figures, and seemingly sentient clown dummies.
There's another level to Hell House LLC, and that's the inclusion of a modern documentary crew looking back on the disastrous first night of the group's haunt. Apparently, 15 people died due to a mysterious, never-explained malfunction. The Hell House group's footage is included in this documentary, plus interviews with experts and survivors. This addition does lend an air of tragedy as well as dread to the weeks leading up to the haunt's opening. However, the crew of this larger documentary never really solidifies into a viable presence in the film itself, feeling more like a tacked on narrative device than characters we should care about. By contrast, the Hell House gang is more engaging – at least in small doses. The scenes of them constructing the haunt are a highlight, providing a fascinating look behind the curtain in the vein of the best moments of The Houses October Built.
Hell House LLC writer/director Stephen Cognetti clearly recognizes what draws people to these attractions each year. As such, he's able to deftly draw maximum tension out of set ups like a dummy appearing in a place it shouldn't be or a scared camera operator hiding under a sheet. The bare-bones simplicity of these scares perfectly captures the clenched, silly, giggly thrill haunts rouse in attendees. Despite a flat finish and an unbalanced narrative, Hell House LLC has enough in the way of jumps and spooky season nostalgia to make it a tour worth taking.