Fashionista (Fantasia International Film Festival) (Movie Review)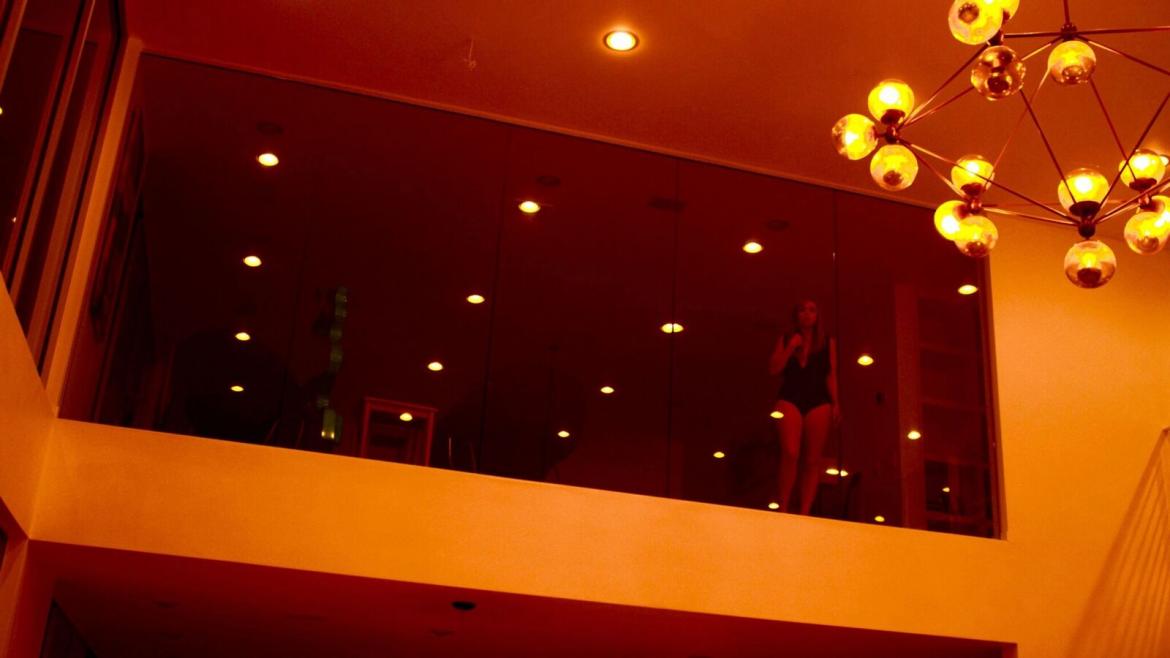 See Last Man Standing's Kristen Baxter like you've never seen her before--as a second hand clothing junkie. Simon Rumley continues to rummage around the cinematic scraps with Fasionista--conjuring an impressive style that never quite stitches itself together properly.
April (Amanda Fuller) and Eric (Ethan Embry) run a store full of second hand clothes. Their lives spiral out of control when April catches Eric cheating on her and she meets them mysterious and wealthy, Randall (Eric Balfour). Randall introduces April to the upper echelon of fashion while further cracking her already fragile psyche.
Rumley is far from being a household name even amongst horror circles, but his film's do have a certain pull to them. Fashionista pulls the talents of genre vet (as of late) Embry and essentially tries to turn him into the all growed up version of one of his more iconic characters--Preston Meyers, for all the 90's kids out there. It also doesn't work. Embry's nice guy qualities often get lost in the tatted up ripped bod, long hair and gruff face--though it seemed to work just fine in The Devil's Candy. Meanwhile, April is Rumley's focus and her arc is that of a drug addict, but her drug is clothes. If it's not obvious in the fact that there are several montages of her stripping off and putting on clothes while orgasming, then all doubt is shed prior to the film's climactic scene.
It was once a forgone conclusion that this Eric Balfour guy was destined for soap operas. He just didn't seem to have the chops as a "serious" actor. With roles in Backwoods and Fashionista he seems to be coming into his own, though his chiseled jaw line and tall dark and handsome appearance still seems primed for daytime TV. Still, performances alone aren't enough to distract from some of the ugly cinematography and weirdly disconnected through lines. April being the audience surrogate to an extent is inherently unreliable as her reality is skewed by her addiction, so as the film propels into the last sequence there are a number of questions one can ask and no matter the answer, it's unlikely to satisfy.
Fashionista might claim to have a rich taste in cinema, but in fashion terms the reality it's little more than name brand knock offs at a Wal-Mart bargain. Rumley is a talented filmmaker, but he's still kind of stuck peddling discounted goods with holes in all the wrong places.
Screened as part of the 2017 Fantasia International Film Festival.
Игровые автоматы Вулкан на сегодняшний день являются одними из самых популярных и широко известных в Рунете азартных игр, доступных в режиме онлайн совершенно бесплатно. Но всё ли так просто и прибыльно с ними? https://latestcasinobonuses.info поможет вам разобраться, какой же из Вулканов настоящий и есть ли вообще такие на самом деле. Переходите!