Cactus (Movie Review)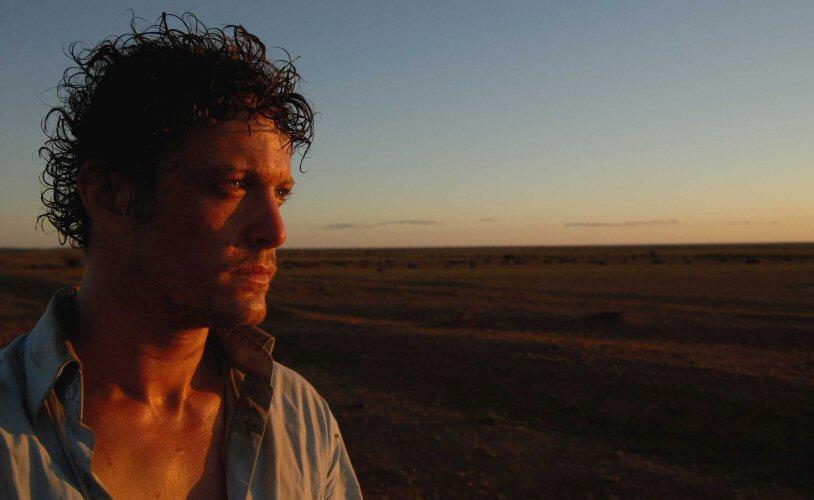 First time writer/director Jasmine Yuen-Carrucan's taut 2008 thriller "Cactus" is a great example of how to balance suspense, shock, drama, and dark comedy without dividing your film into obvious, easy to swallow caplets. There's a definite ease in the way Yuen-Carrucan weaves this intriguing tale of a rugged delivery man and his snarky human cargo; scenes flow logically and seamlessly interconnect, as opposed to merely fitting together for the sake of the narrative at-large. It's a balancing act that few can achieve, though here it looks like just another sunny day cruising through the Australian outback.
However, blood-thirsty genre fans hoping for another "Wolf Creek" -- or even another "Bone Dry" -- will certainly be left with a dusty coat of disappointment plastered across their collective grills. While there is a bit of carnage lurking towards the tail end of the picture, the majority of "Cactus" is quite tame when unfairly compared to its gory Australian counterparts. Instead, cruel and unusual torture has been replaced with enjoyable dialogue, well-developed characters, and a surprising amount of emotional depth. The horror presented here is more inconspicuous: unanswered questions and intentional loose ends abound, leaving the viewer more uneasy than terrified.
On the surface, "Cactus" appears to be just another "brooding kidnapper and his mouthy victim" yarn set within the confines of a road movie. Underworld goon John (Travis McMahon) has kidnapped professional gambler Eli (David Lyons) and is transporting him by car across a barren wasteland to a mystery destination to meet with a nameless collection of presumably seedy individuals. As these two extreme personalities make their way deeper into the middle of nowhere, motivations, dark secrets, and deep regrets slowly begin to make their presence known. In the process, that long stretch of road begins to take on many unexpected twists and turns neither man will see coming.
Yuen-Carrucan's potent script is powered by a stable of fine performance from McMahon and Lyons, the latter of whom you may remember from Jamie Blanks' murky 2007 survival horror opus "Storm Warning." Both actors are excellent in their respective roles, which is great for us, as they're pretty much the only blokes in the entire picture. Unless, of course, you count veteran actor and executive producer Bryan Brown, a man who has been in my good graces since "FX." His on-screen time in "Cactus" is kept to a bare minimum, though he somehow manages to steal every scene he's in. His contribution, to say the least, is substantial.
Despite the great atmosphere, beautiful photography, and strong turns from the film's talented cast, it's Yuen-Carrucan's razor-sharp script that holds this cinematic vessel together. Nothing found buried within the film's tiny 85-minute run time is frivolous, gratuitous, or unwelcome. Everything is blended with such skill and perfection that you probably won't notice its subtle nuances until your second viewing. And, yes, "Cactus" definitely warrants more than a few visits. The elements you pick up during subsequent screenings are small but significant. Sometimes it's fun to slow down and peel back the layers.
And if it's one thing that "Cactus" has, it's layers. This stylish feature has something for just about everyone. Atmosphere and striking visuals, an abundance of sly wit, several jolting surprises, and a handful of well-executed performances should keep most viewers satisfied. Stuffing the film into one particular genre is difficult, as the picture borrows from many to generate its own unique palette of thrills. It's not a cutting-edge horror film or a life-affirming drama. It's not a side-splitting comedy or a tough-as-nails action picture. It's a fantastic motion picture, plain and simple. It's nice to know they're still out there.