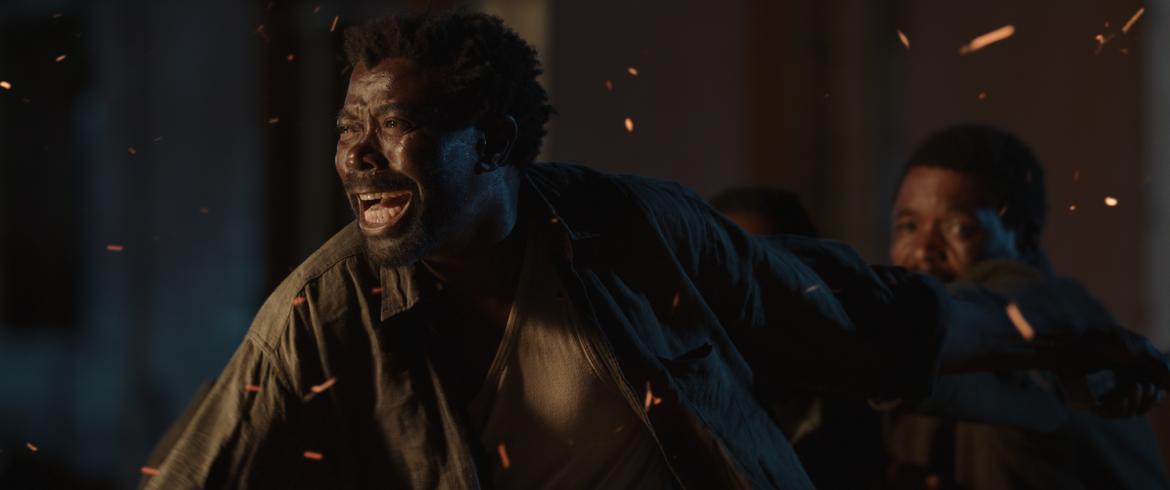 The Soul Collector (Fantasia Fest 2019) (Movie Review)
Part of the expanding pool of folk horror, Harold Holscher's The Soul Collector patiently weaves a South African tale of guilt and overwhelming grief and how it can poison one's soul. The emotional core of the film is a constantly flickering flame that never quite ignites to a roaring blaze.
Against the wall financially, William (Garth Breytenbach) and Sarah (Inge Beckmann), retreat to Garth's recently deceased father's secluded estate hoping to start anew with their niece Mary (Keita Luna). Soon after arriving, a man named Lazarus (Tshamano Sebe) stumbles on the trio claiming to have worked for Garth's father. Garth invites Lazarus to stay and help with various chores and the seemingly friendly stranger strikes a tender friendship with Mary. Unbeknownst to the family Lazarus is a wanderer doomed to collect souls for a demon inhabiting the likeness of his daughter who is forcing him to bring it the soul of little Mary.
8's audience knows early on the nefarious deeds that Lazarus is capable of. The opening scene features the character engaging in the rhythmic grunting that precedes the demon, kept in Lazarus' bag, slithering out and feasting on the prey. So, when he shows up taking a particular interest in earning Mary's trust, the intentions are fairly clear. The film though takes measures to fold out Lazarus' story so as not to paint the old man as a solely evil presence. He is a father who lives conflicted about his new purpose but unable to free himself from the burden. The friendship that develops between Mary and Lazarus is gentle, though Mary is written to be suspiciously keen on trusting shady strangers she runs into in the woods. Even though we learn quickly Lazarus' intentions, the events progress slowly as we learn bits and pieces of Garth and Sarah's fertility issues, the death of Mary's parents, Mary's love of her silk worms, and the growing unrest of local villagers' knowledge of Lazarus' presence.
Sarah, remains suspicious of Lazarus throughout, but the events all come to a head finally when the villagers begin their plan to destroy Lazarus and his demonic traveling companion. The journey to that point might develop laboriously for certain viewers, and the payoff of the story doesn't feel as impactful even with all the tragic storylines. However, each individual piece of the story (including the performances) carries weight giving the experience a sense of importance while failing to leave a lasting impression.
Harold Holscher's The Soul Collector presents a haunting portrait of South African folklore. Performed admirably and containing some inspired visual elements, the film's finale ultimately loses momentum, fading to a moderate hum that leaves the audience craving a more pronounced sense of closure.
Screened as part of The Fantasia Film Festival 2019. Was originally titled "8: A South African Horror Story".