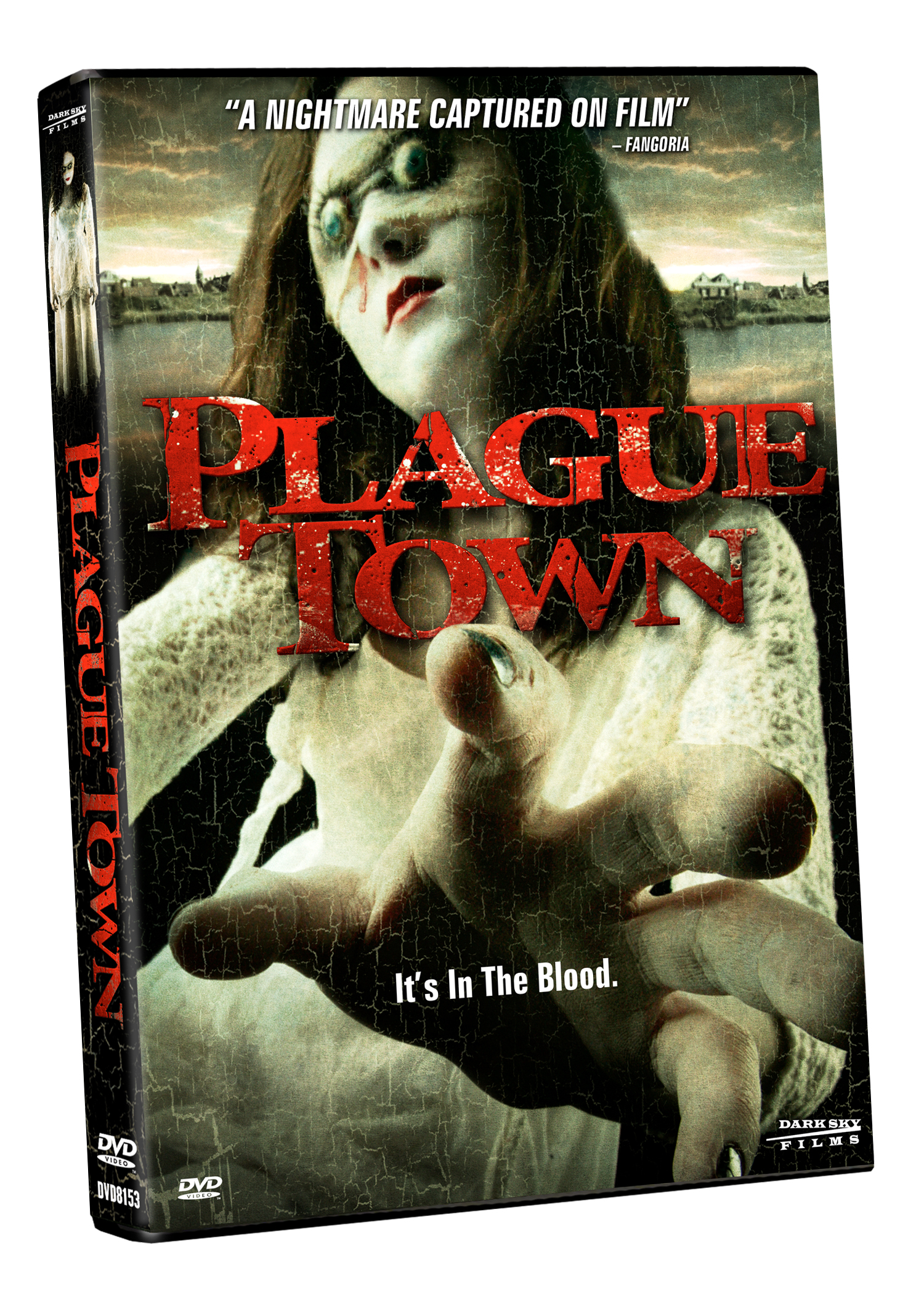 "Plague Town" Streets May 12th
Dark Sky Films announces today the details for its upcoming direct to DVD opus, Plague Town. The film is the directorial debut of David Gregory, long time award winning provider of DVD special features and documentaries.
In a remote village, a shocking secret lives on with each and every baby born. It is said that all children are creatures of God…except here. Now for a group of lost tourists, every conception of 'family' will soon be sliced to pieces. And for a doomed few, the ultimate terror is about to hit home.
This flick screened at the recent Horror Hound Indy con and seemed to have some good buzz behind it post screening. Having missed it myself, I'll definitely be looking forward to getting my hands on it post haste!
"Plague Town" is being released on both Blu-Ray and DVD on May 12th and comes packed full of features as well.
"A Visit to Plague Town" Featurette
"The Sounds of Plague Town" Featurette
Audio Commentary with Director David Gregory and Producer Derek Curl
Official Trailer
In addition, the Blu-Ray release will contain the exclusive short film SCATHED featuring Warhol Superstar Holly Woodlawn