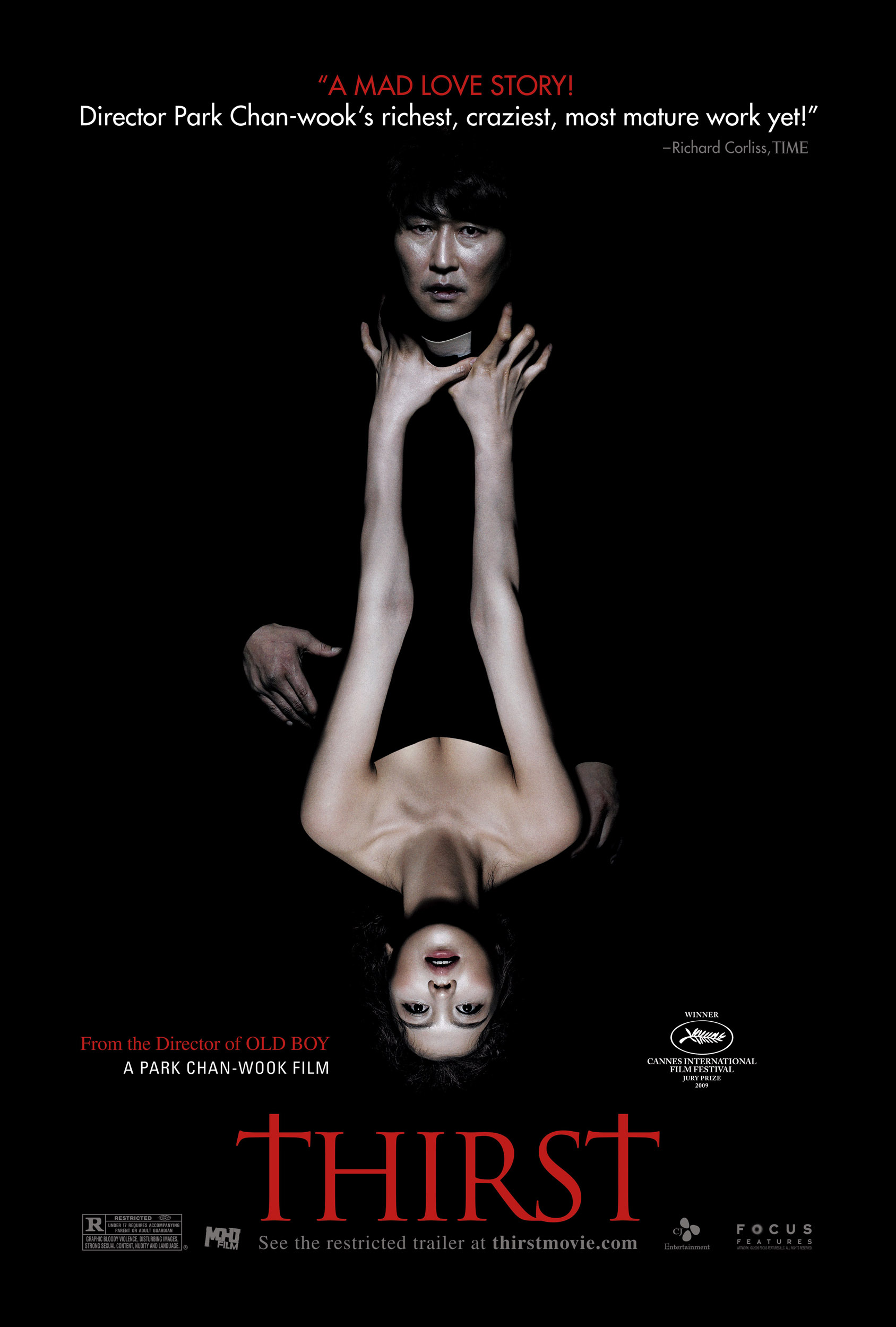 New Clip For Chan-Wook's "Thirst"
"Sang-hyun (played by top Korean star Song Kang-ho, of "The Host") is a priest who cherishes life; so much so, that he selflessly volunteers for a secret vaccine development project meant to eradicate a deadly virus. But the virus takes the priest, and a blood transfusion is urgently ordered up for him. The blood he receives is infected, so Sang-hyun lives – but now exists as a vampire. Struggling with his newfound carnal desire for blood, Sang-hyun's faith is further strained when a childhood friend's wife, Tae-ju (Kim Ok-vin), comes to him asking for his help in escaping her life. Sang-hyun soon plunges into a world of sensual pleasures, finding himself on intimate terms with the Seven Deadly Sins."
Park Chan-Wook has already established himself as a great director with such past hits as Sympathy for Mr. Vengence, Lady Vengence and Oldboy. With these hits he's shown his mastery of visceral violence and story telling ability, so it leaves me a bit excited to see what he can do with a vampire story. There is a guilty romance going on here as well and that's the beauty of Chan-Wook films, he not only shows plenty craziness, he can tell a story too. The dramatic angels I can only imagine will come across well.
Today, Focus Features has released a new clip from "Thirst". It's nothing earth shattering as far as crazy violence goes, but it does show a fun little angle to Sang-Hyuns coming to terms with his new self.
"Thirst" is due for a state-side release on July 31st. There will be a panel at the San Diego Comic Con Thursday night from 6:30 to 7:30 with Park Chan-Wook himself in attendance with a full screening to take place afterward.