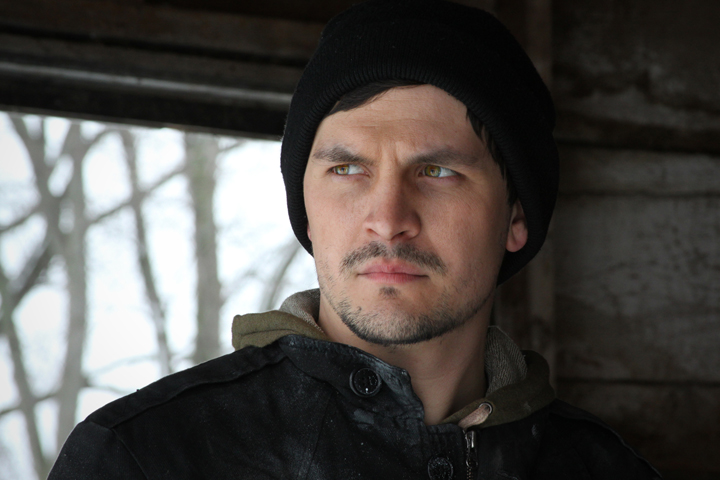 Milwaukee Film Festival's Cinema Hooligante
What did I learn over the course of the Milwaukee Film Festival's Cinema Hooligante Program? Five things specifically:
1: I love living in a city that gives a shit about fucked up, unlovable, and/or unsung movies.
2: The creepiness of spiders is inversely proportionate to their size.
3: Those whacky Danes make me blush.
4: Inbred mutant plots are still (thankfully) going strong in quality movies.
5: Claymation is probably the only thing that can still bring me close to reintroducing my beer to the world. (Other than peeing. But then it's urine and not beer. Right? Right.)
It's been a fantastic two weeks of being assaulted and offended by some gruesome and inappropriate flicks. And while the festival has scheduled cult films in the past ("House of the Devil" being one passed example), 2012 marks the inaugural year of a specific program dedicated to the fringes. Below you will find some highlights from this year's Cinema Hooligante. Elsewhere on the site you can download our podcast on V/H/S and read Eric's full reviews of that film as well as Beyond the Black Rainbow (even though BBR is much better than what he's letting on but don't tell him I told you).
"The Best Damn F*#@ing Midnight Program Ever. Sh*t."
This shorts program was a veritable smorgasbord of depravity, surrealism, and enough weird shit that if your parents saw you watching it they would second-guess their reasons for not sending you to military school. Stand-out shorts include "Mouthful", the insistently frank comedy about penis envy in which girlfriend Bliss (Ellis Cahill) is forced into reassuring her neurotic, egocentric boyfriend Bobby (Conor Casey) that he is adequate…enough…well maybe not. Then there is the rather trippy experience across time and character perspective in "Sea Meadow". Directed, written, and starring Lily Baldwin the film spins into crescendos of manic bliss and nerves that create an illusory, ebbing stream of consciousness. I also have to mention "Bobby Yeah" from UK based filmmaker Robert Morgan. In this stop motion jaunt through sickly, sweaty surrealism, a "petty thug" steals a pet that looks like a pigtail with a bulbous wiry head—supposedly constructed from the filmmaker's toenails. Gross, disturbing, hilarity arises and does not let up. Fuck me this movie came close to giving me nightmares.
"V/H/S"
By now most regulars of the site or followers of movie news in general have heard of the satanic trash that is "V/H/S". This found-footage anthology horror film directed by a number of up and coming genre directors has garnered attention ever since it's premiere at Sundance last January. And, to put it succinctly, I had a lot of fun with "V/H/S". It's a reductionist opinion for sure. But this focus on recreating or reframing "fun" turned out to be the most compelling aspect about the film. Ever since the early 90s—or perhaps even earlier with the advent of home video and fan magazines—the fluency of genre fans with their preferred narratives has drastically increased. The focus of fandom becomes more diverse in not only the appreciation of uniqueness and novelty but also in the individual's ability to know the reference points and a film's production history. Wes Craven's "Scream" is a direct reaction to this mentality. The "fun" of going to such pictures then becomes a game of Six-Degrees of "The Exorcist" or "Psycho". But by reframing some admittedly generic material through a found-footage aesthetic "V/H/S" enlivens a movie-going experience with extra doses of the grotesque and cathartic. Even some of the uneven segments (I'm looking at you slasher in the woods) have an understated cleverness about them that may appeal more to genre fans than first timers. (Seriously though, what does Michael Myers or Jason Voorhees look like on video!?) But when considering the merits of "V/H/S" compared to other found-footage films it becomes apparent that the aesthetic and all its tactics are running a little thin. Indeed the film leaves you with the feeling that you probably don't need to see another food-footage film anytime soon. That being said, "V/H/S" is an exemplary social theater experience that deserves to be enjoyed with a crowd of geeks late at night.
"Citadel"
This was my favorite discovery at Cinema Hooligante. Written and directed by Ciaran Foy, the film follows reclusive Tommy (Aneurin Barnard) who has recently experienced a traumatic event that left his wife in a coma and him in sole charge of their newborn child. As Tommy attempts to vacate a derelict housing project he finds himself incapable of overcoming his fear of the unknown…and of a group of feral, hoodie-clad adolescents who seem to be stalking him. The film captures a subjective sense of Tommy's agoraphobia that proves intensely effective while never seeming manipulative, grounding a majority of its scares in the simplicities of just being home alone. It is a beautiful example of how the smallest anxieties and superstitions prove most effective in generating truly frightening results. "Citadel" is an adept film that borrows some rather old school narrative tropes and incorporates them into a film exploring the contemporary anxieties of housing collapse and social medicine. And while the film's conclusion leaves matters tied up a little too conveniently "Citadel's" stylistic techniques and allegorical insights continue to resonate.
"Mark Borchardt Presents: The Giant Spider Invasion"
This was everything I've come to expect from a cult movie showing. Rowdy audience. Committed, passionate, and self-effacing artists. Slovenly manicured hillbillies and scantily clad vixens. Simply delightful. It also didn't hurt that a giant spider designed by local artist Meghan Elizabeth Savagian had been carted around to various events throughout the fest for photos. Being my first experience with "The Giant Spider Invasion" I was genuinely surprised at the ribald sense of tongue-in-cheek humor the film has. It is apparent that everyone is in on the joke and they are more than willing to throw themselves into all its messy, awkward, hilarious, and gross results. Presented by local celebrity filmmaker and actor Mark Borchardt, director Bill Rebane did a Q&A following the film detailing some of the hard work that went into making this "piece of shit" live on screen. Highlights include fire-extinguisher foam used for splatter effects and a giant spider mobilized by a retrofitted VW Bug. Rebane stuck around at a local bar afterwards to have his picture taken with said giant spider and hand out autographs. It was a fantastic evening full of nerdery, good humor, and passionate words on cult horror in Wisconsin.
"Dead Weight"
Lastly is the Wisconsin produced "infected" apocalypse film Dead Weight. I had a chance to sit down with co-directors and co-writers Adam Bartlett and John Pata as well as composer Nicholas Elert to discuss the film. The four of us conversed on a number of topics including the obstacles of independently funded micro-budget filmmaking, the collaborative process, the balancing act of scoring a horror film, as well as "The Thing" and something called "cinematic blue balls". Be on the look out for that interview to post next week. In the meantime you can read my full review for Dead Weight on the site.
We laughed, we cowered, we shrieked, we had a few. And maybe we just learned a little bit about ourselves…Oh, how I can't wait till next year's Cinema Hooligante! In the meantime you can check out more info on these films and the full Cinema Hooligante program at Milwaukee Film's website.