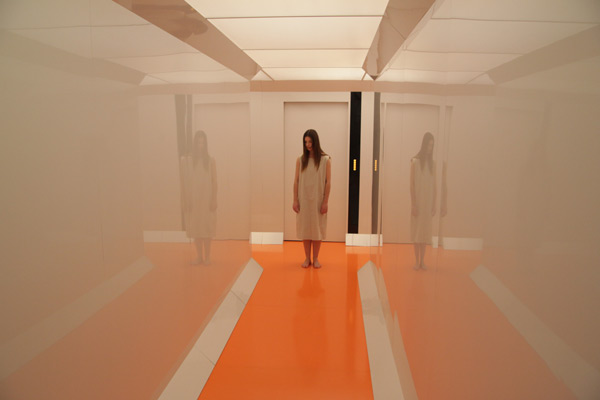 Milwaukee Film Festival: Cinema Hooligante
The Milwaukee Film Festival is celebrating its 3rd year with a new extended run beginning Thursday, September 27th and concluding on Thursday, October 11th. The festival will screen over 200 films from all over the globe in venues including the legendary Oriental Theatre, the Downer Theatre, and the Fox-Bay Cinema Grill. Panels, a keynote address by film critic J. Hoberman, live music performances, and post screening conversations are but a taste of what the fest has to offer.
Of special interest to the Bloody Good Horror sphere is the inaugural year of the festival's late night cult program "Cinema Hooligante". Complete with contemporary sci-fi, horror, raunchy comedies, a killer shorts program, and a special screening of "The Giant Spider Invasion" with director Bill Rebane and hosted by Mark Borchardt (Scare Me, Coven, American Movie) this is sure to be an epic couple of weeks.
We will be posting coverage of "Cinema Hooligante" and some of the Milwaukee Film Festival's other offerings throughout the week. If you happen to be in the Milwaukee area in the next two weeks you should definitely check these films out. Here is the complete listing of films at "Cinema Hooligante". You can find the entire festival schedule at the Milwaukee Film website: mkefilm.org
"Beyond The Black Rainbow"
"Citadel"
"Dead Weight"
"Eddie the Sleepwalking Cannibal"
"KlowN"
"Mark Borchardt Presents: The Giant Spider Invasion"
The Best Damn F*#@ing Midnight Program Ever. Sh*t.
"V/H/S"