Jane Says: A Conversation with Dave Navarro
It's been nothing short of an odyssey for Jane's Addiction, winding their way through breaking up and reuniting, hiatuses and activations, albums and tours. Out to prove that the band is still evolving and just as robust as Day One, Jane's Addiction returns for their fourth studio album "The Great Escape Artist." It was our honor to sit down with legendary guitarist and rock God Dave Navarro to get the scoop on "The Great Escape Artist", and where Jane's Addiction stands now.
M. Drew: Describe "The Great Escape Artist" to me. What can fans expect from this new album?
Dave Navarro: You can expect a new direction from the band that we haven't been in before, but at the same time there are many threads and characteristics that are familiar in terms of where we used to come from. So if anything, it's an evolution from where we were without forgetting where we came from.
M.D: There have been statements from everyone in the band about how this new album will be musically "different" than the others, and how you all want to keep evolving the sound. What kind of elements did you experiment with this time around? What new influences or inspirations crept into the writing?
DN: I would say that musically Stephen [Perkins] and I both took fresh new approaches to our own instruments first and foremost. It was important to me as a guitar player to not repeat myself as much as possible. I also personally spent more time with keyboards and writing keyboard lines where in the last [album,] I might have tried to emulate those lines on guitar. My intention was to broaden the depth of the music and introduce a new space that I hadn't experimented with before.
M.D: "Irresistible Force" was obviously picked as the single. Does that piece represent the entire album, or is that just part of the picture?
DN: Sonically its just part of the picture, but direction [it's a] step away from the norm for us. Certainly a thread that can be consistently tapped into throughout the piece.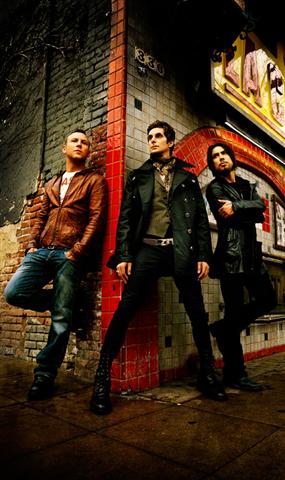 M.D: Were there moments in recording or post-production where you completely blown away by how something sounded?
DN: I would say that when I heard the final mix of "Splash A Little Water" I was absolutely blown away, primarily because structurally that song ran a risk of being a 'lighters in the air' kind of song and now it's a 'lighter app in the air' kind of song.
M.D: Back during your first run you were closely associated with the rising "alternative" music tide in general and the scene in Los Angeles in particular. Do you feel those kinds of ties now? Did you feel tied to them then, or was that more of a media association?
DN: I certainly still feel very rooted in where we came from in the alternative movement of the time. I think that the genre has gone through so many changes since then that it's a little bit tougher to define what it means today. The band has maintained the same level of care in terms of what we are doing today as we did when we first got going.
M.D: Through all the changes over the years, does this latest go-round with the band feel different to you guys, or does it feel more like one organic process?
DN: It feels different in the sense that we have certainly evolved musically and as people and as a collective entity, however it does now feel like one long ongoing, organic process as opposed to stopping and starting and moving through different reformations.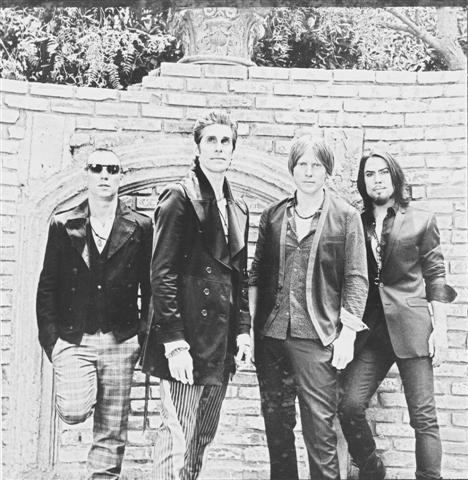 M.D: Dave Sitek was said to be a stabilizing force for the band. What did he bring to the table, and also what made Chris Chaney your live bassist of choice? Was it just familiarity?
DN: Chris Chaney has basically been a contributor to this band since 2003 and is one of the greatest bass players alive today. His presence on stage with us didn't require much thought. Dave Sitek had a very unusual role in that he creatively contributed to the process while never attaching himself to it. He still is and always has been a part of TV on the Radio and never intended to be a member of this band.
M.D: Of all the musical projects you've been involved with or started yourself, what makes Jane's Addiction so compelling in your mind?
DN: I think one of the things I would stress that makes the band so compelling is the fact that all three of us have different, distinct and strong personalities that are very dissimilar and when we get into a collective situation those distinct personalities can give birth to new and fresh ideas that none of us would have thought of without the others.
M.D: Considering that Jane's Addiction has but three (now four) studio albums, to what do you attribute the band's immense legacy and the fans' loyalty?
DN: I think that we've never got together to throw out an album and tour on it just because it was something to do and because it was something that was expected from us. We've only done this when our hearts were in and when we had something to say creatively. I'm hoping the reason the fans have stuck around this long is because they can see that and identify with that.
M.D: Jane's Addiction has always had a visually provocative element. Where does that come from?
DN: The band is just a reflection of who we are, so those influences come from our personal lives.