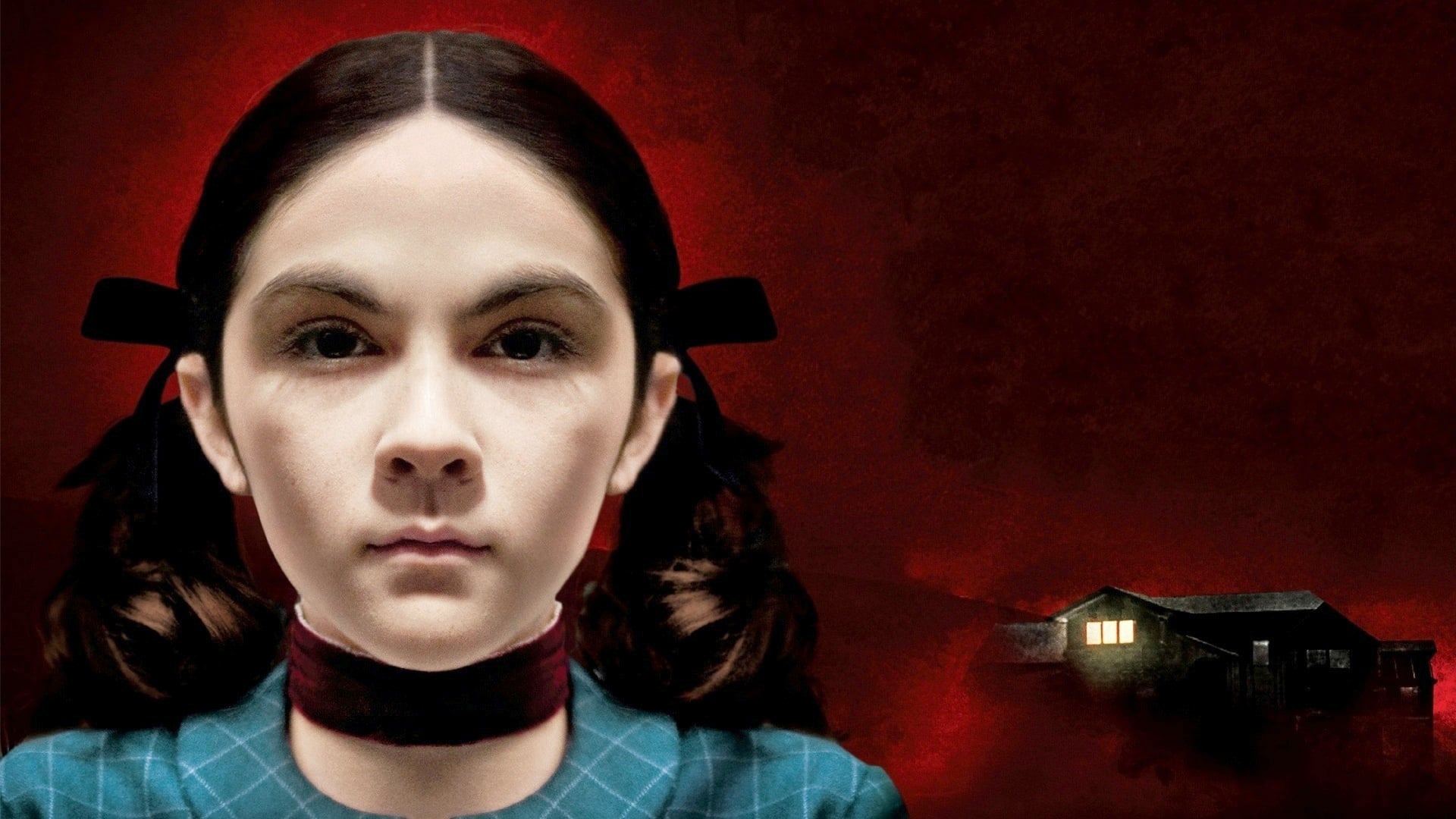 In Extremis: Orphan and Undoing an Adoption
Disclaimer: Like a 9-year-old with a tragic past, this article is not what it seems. If you thought this was legal advice, TWIST: it is not. Please seek independent legal advice before adopting a child without any records or following standard adoption procedures.
---
Adoption is one of the most beautiful acts a person can take. Birth parents make a tough decision and know in an open adoption that the child is loved and being cared for. Adoptive parents invest time and a lot of money for something that might ruin their carpet. Taking a child into your furever home is selfless and lowers the strain on the foster care system. Look... I WANT A DOG, OKAY!
But what if you get the Bad Seed (1956), a not so Good Son (1993)? You cannot drop your kid off in the return slot and Who Can Kill a Child (1976)? After reading this article, you won't end up like the parents in Orphan (2009), because you will know how to abrogate (legally repeal) an adoption.
The plot begins with Kate (Vera Farmiga) and John (Peter Sarsgaard) who experience a miscarriage and decide to adopt a child. At an orphanage, Kate and John feel an immediate connection to Esther (Isabelle Fuhrman), and quickly take their new daughter home--something that is done far too easily and feels extremely unrealistic for anyone who has been through the exhaustive adoption process. As a series of violent events occur, Kate becomes suspicious of Esther and her undisclosed past.
First, we must determine where the film takes place. Many claim that the movie is based on the real-life case of Barbora Skrlová, a 33-year-old Czech woman with a hormonal disorder who pretended to be a boy named Adam and a 13-year-old girl named Anna.(1) Evidence was established that Ms. Skrlová had committed child abuse and cruelty to Ondrej Mauerova, a child of the family with whom she was living.(2) These events took place in the Czech Republic and Norway, and happened in parallel to the production of the film; principal photography began in 2007 and this story was from 2008.(3) It is unlikely if not impossible for these events to have inspired the story. Scott Rowe, a spokesperson for Warner Brothers stated, "[i]t is not a depiction of any real-life events or situations and has never been portrayed as anything but an entirely fictional story."(4) The film was shot in Toronto and Montreal, Canada, as well as Connecticut, USA. The licence plates in the film are from Connecticut, so let's apply the laws of the Nutmeg/Constitution State (Nutmegger is a term for a Connecticuter and sounds awful).(5) I will leave this up for interpretation as there are no longer any privately or public-supported "orphanages" in the state as of 1994.(6)
Any adult (18+) in Connecticut may adopt and be adopted as long as they are not related/married and the adopter is older than the adoptee.(7) (I bet you never thought you could adopt your friends). Consent is at the heart of all adoptions -- both consent of the statutory parent and consent of the adopting parents.(8) Written consent to be adopted is required if you were adopting an adult or any child over the age of 12. We are told that Esther is 9 years old, so it is unlikely this process was complied with. If a person adopting is married or in a civil union, they must join in the adoption unless a court finds sufficient reason for nonjoinder. In Connecticut, the court may consider the sexual orientation of prospective parents in determining if placement is in the "best interest of the child."(9) There is no specified statute of limitation preventing a challenge to an adoption unlike in some other states. A judge would therefore have to determine if a person is able to challenge the adoption.
Next we must determine who can challenge an adoption and when it can be challenged. Once an adoption has been granted by a court, it is in the public policy to protect attempts to attack the adoption for any reason.(10) The majority of claims come from the biological parents attempting to block or set aside the finalization of the adoption decree. The courts are unlikely to invalidate an adoption order, as it is usually in the "best interest of the child" to ensure permanency and abrogating the order may leave the child back within the uncertainty of the child welfare system.(11) Courts in extraordinary situations will provide for "equitable relief" and vacate an adoption by order. Compelling reasons should be provided and have included "mistake, inadvertence, surprise, or excusable neglect; newly discovered evidence which by due diligence could not have been discovered in time to move for a new trial; fraud; or any other reason justifying relief from the judgement."(12) Often in these cases, if a child has a psychological or medical background that is undisclosed by the agency, the parents or child may sue the agency for "wrongful adoption" and receive compensation. This would not however, abrogate the adoption.
In this case, something more extreme will be necessary. A court in Massachusetts repealed an adoption and placed the child in an institution when the agency misrepresented the child's background -- that background being that the child's birth parents had an "immoral and irresponsible" character.(13) That does not sound good by today's standards, however most of the available case law is from before the 1990s...
Now, let's put ourselves in a judge's shoes as we consider the information we gather throughout Orphan. A couple comes before you who have adopted a nine-year-old. The "orphanage" she came from refused to disclose that she was kept in an Estonia mental health facility for violent acts. Then, you find out that the child is not a child and is in fact an adult woman who has been abusing the other children. You would have to be a recent political appointment with no legal training or common sense to keep the adoption from being abrogated.
However, getting before a judge quickly in these circumstances may be difficult. My proposed solution is to notify the police and -- if they will not intervene -- then I would call social services to report Esther and get before a judge as soon as possible. I would not wait and then get into a fight, on an icy lake, killing your adopted "child." Social services may come and check on your newly adopted child, and you will have to prove that you murdered an adult posing as that child in self defence with most of the evidence destroyed. Sounds a bit far-fetched to the authorities, no?
I just had some fun with the concept of adoption, but it is very important. I take umbrage with the institutionalization of foster care and orphanages worldwide, which have led to both the unnecessary separation of families and voluntourism.(14) I also understand the importance that adoption plays in a lot of parents' and children's lives, especially in the 2SLGBTQIA+ community. The film was widely spurned by adoption advocacy groups, especially over the inclusion of Esther's trailer line, "[i]t must be hard to love an adopted child as much as your own."(15) The line was changed in the trailer and a pro-adoption message was added to the DVD to correct for the controversy. If you have it in your heart to adopt, then please access some of the following resources to determine if adoption is right for you and your family.
Legal Realism 2/10. Somehow we never see any of the legal elements of adoption, including a house visit or any post-placement follow-up by a child placing agency. 6/10 for the film, Orphan -- genuinely unsettling at points and trading hard on the "creepy little girl" trope.
---
Mellgren, Doug, and Ondrej Hejma . "Woman, 33, Was Disguised As Teen Boy." CBS News. CBS Interactive, January 10, 2008. www.cbsnews.com/news/woman-33-was-disguised-as-teen-boy/. Accessed online March 5, 2021.
McLaughlin, Daniel. "Czechs Appalled and Enthralled by Obscure Cult and Fake Identities." The Irish Times. The Irish Times, February 11, 2013. www.irishtimes.com/news/czechs-appalled-and-enthralled-by-obscure-cult-and-fake-identities-1.931498. Accessed online March 5, 2021.
Siegel, Tatiana. "Sarsgaard, Farmiga Join 'Orphan'." Variety. Variety, November 30, 2007. variety.com/2007/film/markets-festivals/sarsgaard-farmiga-join-orphan-2-1117976774/#. Accessed online March 5, 2021.
Crary, David. "Advocates of Adoption Upset by 'Orphan' Film." Los Angeles Times. Los Angeles Times, July 19, 2009. www.latimes.com/archives/la-xpm-2009-jul-19-adna-orphan-movie19-story.html. Accessed online March 5, 2021.
Fuchs, C. (2018, February 25). Orphan. Retrieved January 28, 2021, from www.popmatters.com/108778-orphan-2496061810.html ; CT State Library. (2013). Connecticut's Nicknames. Retrieved January 28, 2021, from ctstatelibrary.org/CT-nicknames.
Kinsman, Susan E. "When Orphanages Were the Solution." courant.com. Courant, September 13, 2018. www.courant.com/news/connecticut/hc-xpm-1994-12-11-9412110370-story.html. Accessed online March 5, 2021.
Any person eighteen years of age or older may, by written agreement with another person at least eighteen years of age but younger than himself or herself, unless the other person is his or her wife, husband, brother, sister, uncle or aunt of the whole or half-blood, adopt the other person as his or her child, provided the written agreement shall be approved by the court of probate for the district in which the adopting parent resides... CT Gen Stat § 45a-734 (2012).
"To complete an adoption, two steps are essential. First, there must be an agreement to give and receive the child in adoption, and second, there must be approval of the agreement by a Probate Court having jurisdiction." Killen v Klebanoff, 140 Conn. 111, 115, 98 A.2d 520 (1953); In re Adoption of Baby Z., 247 Conn. 474, Any Law (Connecticut Reporter Series 1999).
This is a topic too large for this article, but there would be a debate over the constitutionality of the provision; Please see the recent case of Fulton v City of Philadelphia, No. 19-123, which is yet to be decided Re: Placement of Catholic Social Services denying placement with Same-Sex Parents Totenberg, Nina. "Faith, LGBTQ Rights Collide At Supreme Court." NPR. NPR, November 4, 2020. www.npr.org/2020/11/04/929628380/faith-lgbtq-rights-collide-at-supreme-court ; also, Triger, Zvi. "The Child's Worst Interests: Socio-legal Taboos on Same-Sex Parenting and Their Impact on Children's Well-Being." Israel Studies Review 28, no. 2 (2013): 264-81. www.jstor.org/stable/43771874. Accessed online January 28, 2021.
Lynch, Kathleen M. "Adoption: Can Adoptive Parents Change Their Minds?" Family Law Quarterly 26, no. 3 (1992): 257-73. at page 259. www.jstor.org/stable/25739910. Accessed online January 28, 2021.
Ibid. at page 263; other reasons may include that there is no difference between an adoptive and natural parent and that the mental capacity of the child is not a sufficient reason to repeal the adoption.
Blair, D. Marianne Bower. "Getting the Whole Truth and Nothing But the Truth: The Limits of Liability For Wrongful Adoption." Notre Dame Law Review 67, no. 4 (1992): 853–969. doi.org/https://scholarship.law.nd.edu/cgi/ viewcontent.cgi?article=2041&context=ndlr; Christopher C. v. Kay C., 278 Cal. Rptr. 907 (1991) (court affirmed revocation of adoption in action brought by minor child appealing revocation and challenging constitutionality of revocation statute); County Dept. of Pub. Welfare v. Morningstar, 151 N.E.2d 150 (Ind. Ct. App. 1958) (court annulled adoption based on fraud perpetrated upon adoptive parents regarding child's background); In re Anonymous, 213 N.Y.2d 10 (N.Y. Surr. Ct. 1961) (refused to annul adoption on ground natural father failed to disclose mental illness in family).
Lynch, Kathleen M. "Adoption: Can Adoptive Parents Change Their Minds?" Family Law Quarterly 26, no. 3 (1992): 257-73, at page 268. www.jstor.org/stable/25739910. Accessed online January 28, 2021.
Lu, Joanne. "Why There's A Global Outcry Over Volunteering At Orphanages." NPR. NPR, January 13, 2020. www.npr.org/sections/goatsandsoda/2020/01/13/779528039/why-theres-a-global-campaign-to-stop-volunteers-from-visiting-orphanages.
Crary, David. "Advocates of Adoption Upset by 'Orphan' Film." Los Angeles Times. Los Angeles Times, July 19, 2009. www.latimes.com/archives/la-xpm-2009-jul-19-adna-orphan-movie19-story.html. Accessed online March 5, 2021.