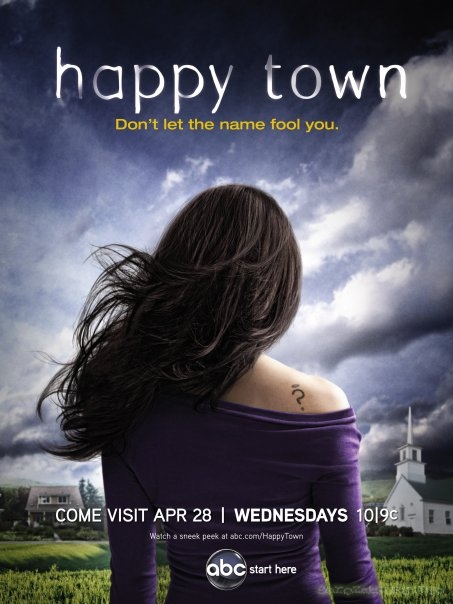 Check Out "Happy Town" Tonight on ABC
There hasn't been much promotion for the new ABC show "Happy Town" which premiers tonight on the old boob tube. If it sucks though that might not be such a bad thing as it will most likely be canceled pretty quickly. Of course in all honesty if it's really good there's a solid chance it won't be around long either. In any case there's a 95% chance Eric is going to make one of us underlings watch it tonight so let's get to it.
Haplin, Minnesota "Happy Town" is approaching five years of peace after being riddled for years by unsolved kidnappings. But, in the wake of this small town's first crime in five years, some dark truths are being revealed about some familiar faces. They say every town has its secrets... that doesn't even begin to describe Happy Town.
I always wonder in these shows where they say "there hasn't been a crime in years" does that mean any sort of crime? No one has stolen a pack of gum even? What sort of magical wonderland is this? I want to go there! Well, before the crimes start back up at least.
Check out "Happy Town" tonight on ABC at 10:00/9:00c