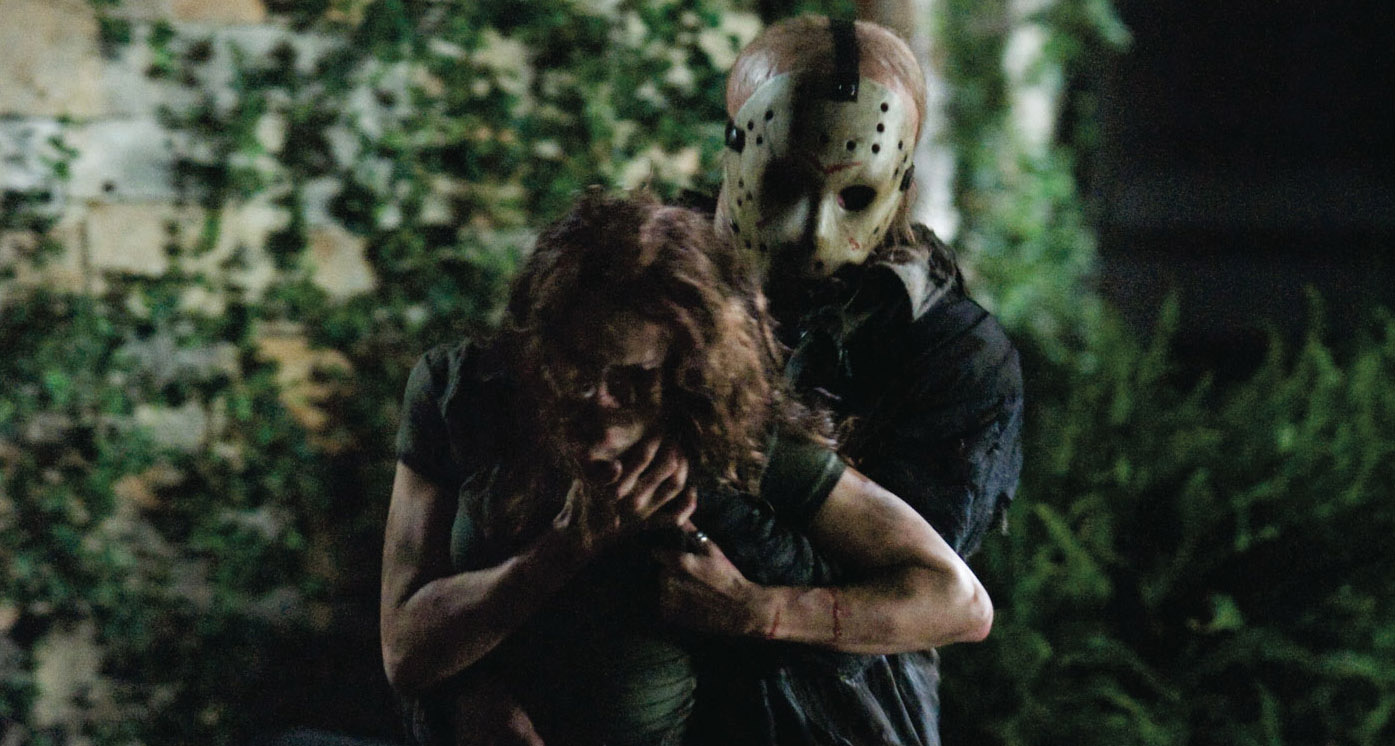 Box Office Special - Fans Flee Crystal Lake
One of horror's most unstoppable monsters may have been laid to rest this weekend, replaced by another unstoppable force — the one known as Tyler Perry. In its opening weekend, "Madea Goes to Jail," the fourth theatrical film to star Perry's alter ego, put up over $41 million. That total, which is slightly higher than "Friday's" 3-day take last week, is the biggest opening for a Perry film, and it has made "Jail" Perry's first ever number one film. It also marks the continuation of Hollywood's strong run to start the year, as total revenues have continued to be much higher than average.
While new found success is important to note, there's two other story lines worth looking at from this week's totals. The most interesting to horror fans will likely be the complete drop off of "Friday the 13th." I don't know if all the fans got Jason out of their system opening weekend, or if everyone listened to our podcast last week and decided to stay away, but "Friday" has now posted the sixth largest 2nd weekend box office drop off in history, and the largest drop off ever for a film that opened at number one. To find the next film on the list that opened at number one, you have to roll all the way down to "Doom" at number 29. In comparison though, that Dwayne Johnson vehicle made only $15 million in its first weekend back in October of 2005. And in the next week, it was buried by "Saw II" and three other new releases. This weekend, "Friday" fell behind "Madea," but then four other films that have been in theaters longer than Jason. It's hard to say what this will mean for "Friday's" future. It sure won't stop the sequel talk, but it should slow it down some.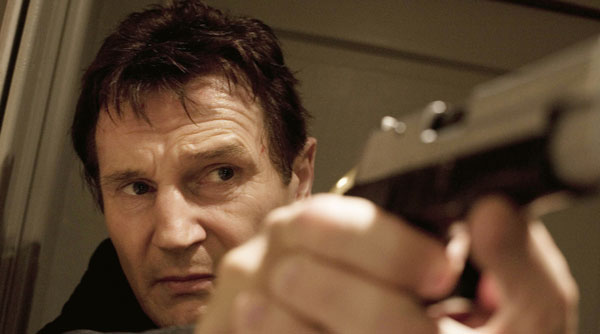 Take that, Jason!
One of the films that put "Friday" in the dust this weekend was "Taken," which has been crafting a nice box office narrative all its own. The Luc Besson produced joint has now taken in nearly $100 million in four weeks, but even more impressively, it has yet to fall out of the top three. In fact, after sliding from number two to three last week, "Taken" bounced back up to retake the 2nd spot again this week. Whether because of Besson, or perhaps Liam Neeson's international appeal, the film has also done very well overseas, where it has brought in an additional $70 million.
For Hollywood, life has been charmed thus far in 2009. Next weekend however, might put a stop to the streak of consecutive strong performances. With only two releases going to more than 1,000 screens ("Jonas Brothers: The 3D Concert Experience" and "Street Fighter: The Legend of Chun Li") it's going to be a struggle to hit that $100 million mark. Then again, if the Jonases can best Miley Cyrus's 3D concert experience, things might not fall all that far.