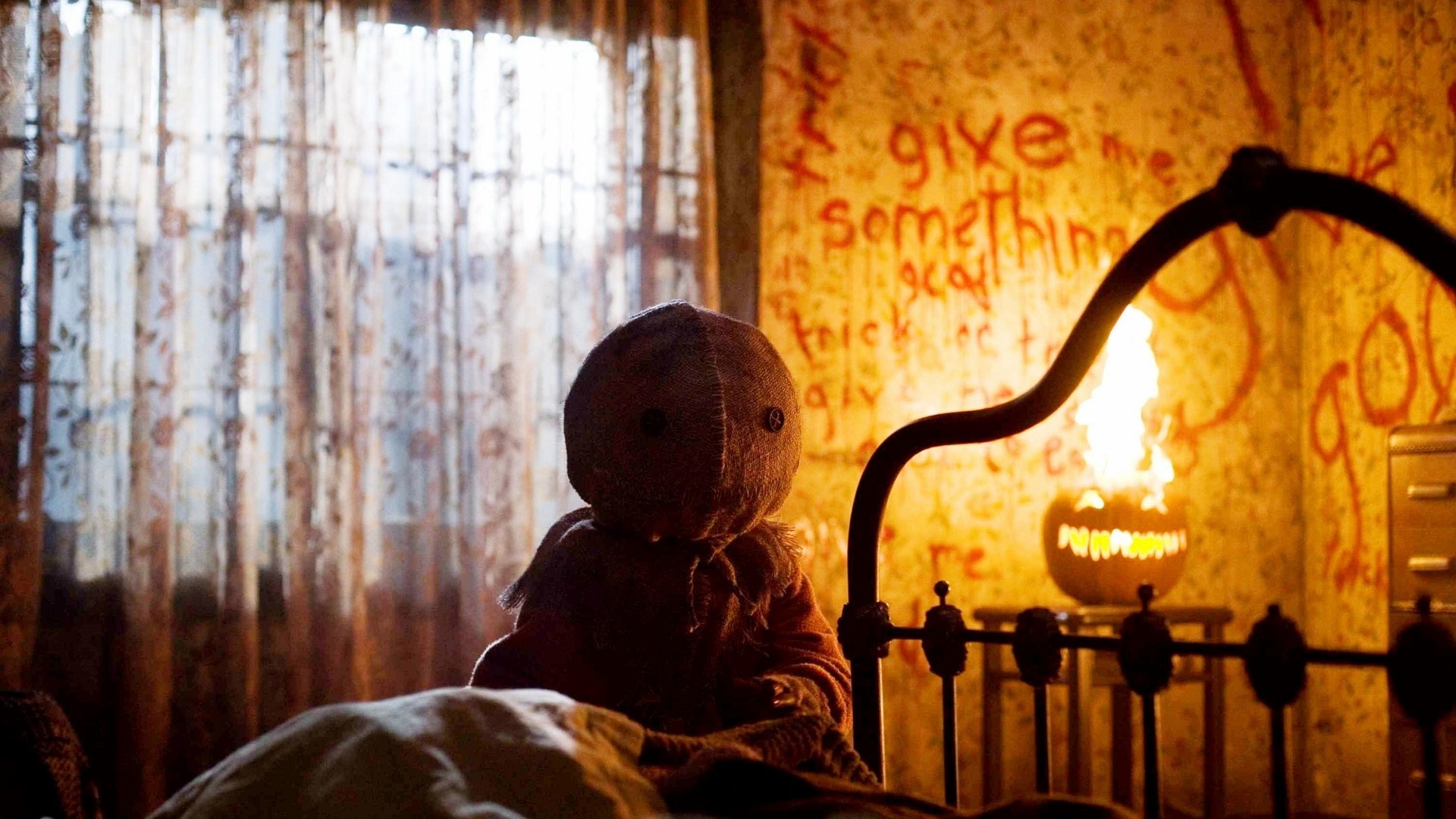 Boos and Brews: Day 4 - Casey, Mark and Jon
We all have that one movie we have to watch around the Halloween season, and what better way to enjoy that film than with a nice frothy beer? Boos and Brews chronicles the BGH crew's favorite Halloween-time movies, paired with a delicious beer. Drink up!
Boo: Trick r' Treat (2007) - Director: Michael Dougherty
CASEY: I don't Care what Eric thinks of it! "Trick R Treat" has the perfect Halloween atmosphere for me. It feels like a cold fall evening and you can practically hear the leaves blowing down the street! The stories are good and creepy to boot!
Brew: Fermentation Without Representation Imperial Pumpkin Porter - Epic Brewing
JOE: I too enjoy this one around the Halloween season and I swear to god the first time we talking about it Eric was only mildly displeased with it. If ever a movie called for a pumpkin beer it's this one and what better brew to pick than Epic Brewing's Fermentation Without Representation Imperial Pumpkin. I had the pleasure of visiting this brewery out in Denver a month back and got to try both the 2014 and 2013 releases of this one on tap. They use vanilla and pumpkin in the brewing process and the traditional porter flavors make this one the perfect beer for your fall time fan who's not too ashamed to drink a pumpkin spice coffee but still ballsy enough to not bother with cream or sugar. In other words, this is just how all 17 gods intended a pumpkin beer to be made.
Boo - Scream (1996) - Director: Wes Craven
MARK: As much shit as I'm going to catch for this, I have to peg "Scream" as my go-to Halloween standby. Nostalgia is a powerful thing, and even though I would come to find many more quality autumnal horror flicks, you never forget your first. To this day I will go to bat for "Scream" as an evocative, atmospheric and influential horror film, even though many people look back with derision at all of the awful crap that its influence directly or indirectly brought into existence.
Brew: Anchor Steam - Anchor Brewing Company
JOE: I will not give you shit for this one Mark. I will say I've got 10 years on you and while I enjoyed this film at the time it sparks a string of copycat movies that lead to me ditching the entire horror genre for most of my 20s. I can't fault it for being so original that everyone wanted to copy it, so I picked a beer that is probably single handedly responsible for craft beer movement in America. That beer is Anchor Steam from San Francisco's Anchor Brewing Company. Fritz Maytag bought this failing brewery back in 1965 and in the early 80s it became one of the first microbreweries to introduce styles like porter and barleywines to the masses. Their Anchor Steam is smooth as all get out and full of toasted malt goodness. If you're ever in the SF area, you need to drink one of these while looking out at Alcaraz and giving a seagull the stink eye. It's true paradise my friends.
Boo - The Thing (1982) - Director: John Carpenter
JON: Halloween means it's getting cold outside. There will be snow. There will be sitting around staring at your family. There will be claustrophobia. And, probably, madness. Embrace it. Embrace The Thing!
Brew: Old Man Winter Ale - Southern Tier Brewing Company
JOE: I'm starting to think that those tight NYC quarters are getting to you Jon. But I agree, this movie is a great pick for this time of year and should be enjoyed all the way through the winter. You can watch this one in the middle of the heatwave and still feel like you need to go put on a winter coat. Because of that, I picked a beer from one of my favorite breweries, the Old Man Winter Ale from the fellas over at Southern Tier Brewing company. It's considered an "Old Ale", a style of beer that dates back to hundreds of years ago when beers like this were put in large vats to age. Ya know, making them "old". It's a big 7.0 ABV beer that will keep you warm on those cold New York nights Jon, and it'll also cloud whatever awful images you have circling around in that nut job head of yours. The malty sweetness with a touch of citrus in this might also brighten up your day. Please Jon. See someone before things get too far gone.