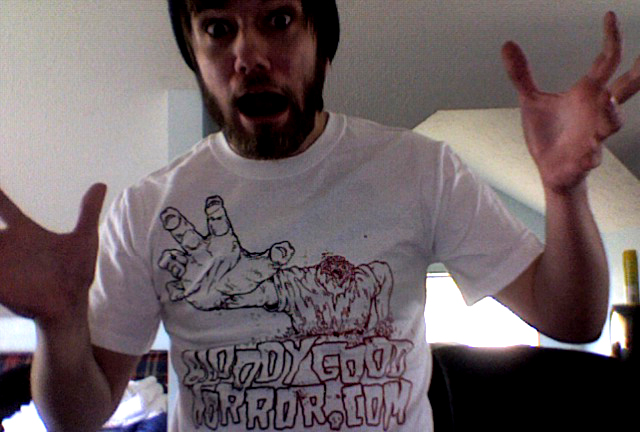 Bloody Good T-Shirt Winners!
As you're probably aware of by now folks, it's our 1 year anniversary around here. To show our appreciation for all the support you've given us over the last year, we wanted to do a special contest for you guys.
We've had lots of requests for our T-shirts, that the whole crew was sporting during last March's Horror Hound Weekend, so here we go.
We have 5 T-shirts that we can give away. In order to enter, send us an email with "T-shirt contest" in the subject line. Make sure to also include your name, and any birthday wishes are always appreciated!
The contest will run until August 8th, 2008 at 11:59pm, so make sure to get your entries in before it's too late!
(Disclaimer: We've done our best to ensure that we have enough sizes to cover any requests, but due to the limited supply we can't guarantee that we'll meet your size requirements. Right now we have assorted numbers in the following sizes: M, L, XL, XXL)
---
The following listeners are the winners of our T-shirt contest. Thanks for playing!
Eric C
Matt P
Chris H
Rory A
Pete M