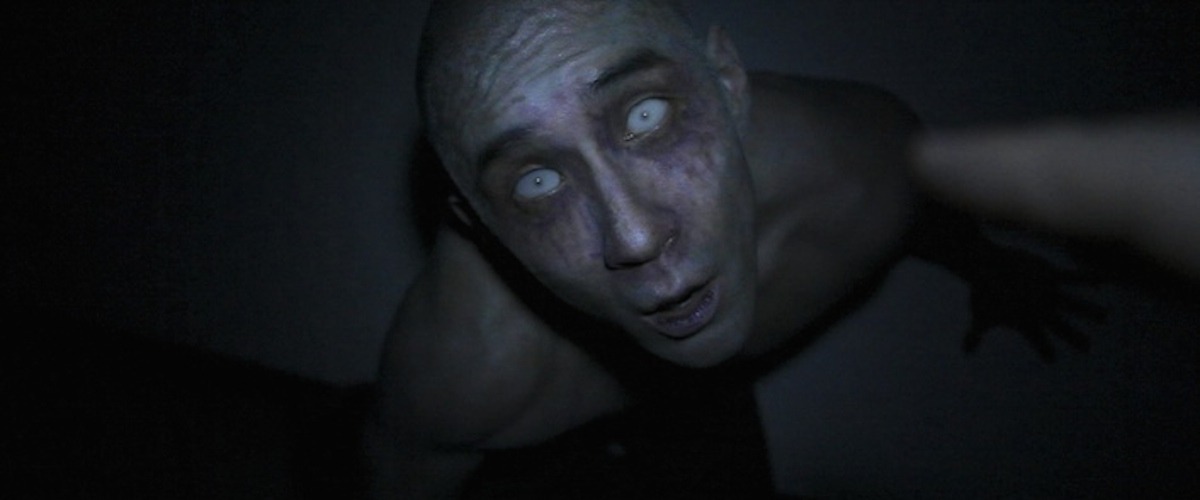 Best of 2014: Charlie's Take
(Editor's note: Over the rest of this week and next we'll be rolling out our staff picks for the best in horror from 2014, leading up to the official BGH Best of 2014 list and the Year in Review podcast. Enjoy!)
The Top 10
10. Annabelle - Another entry in the possession golden age spunoff from James Wan's The Conjuring. A few twists and tweaks on a familiar formula provides strong scares and a demonic representation.
9. Horns - Take a murder mystery of the week, add a dash of super powers, some religious iconography and mythos, plus solid effects work and out comes Horns. Buoyed by Daniel Radcliffe's tortured performance Horns excels within its goofy and pessimistic backdrop.
8. Godzilla - Godzilla conspicuously lacks a lot of Godzilla. But even without the King of the Monsters hogging the screen, his enormity and director Gareth Edwards flair carry the day in this blockbuster entry to the Kaiju cannon.
7. Housebound - Hilarity and tension are rife throughout this horror comedy that rolls slowly for the first hour but totally engulfs with mystery and mayhem throughout the second.
6. Snowpiercer – Chris Evans spearheads an excellent ensemble for this futuristic, nihilistic, fascistic world set inside one long train in a world of snow and ice. Director Bong Joon-Ho showcases a wonderful sense of style and energy while lacing the film with hard hitting dramatic beats that keeps the audience on their toes and shocked at each and every new train car's surprises.
5. The Sacrament – Ti West has been polarizing throughout his career thus far but he nails this mockumentary about a Jim Jones-esque cult found to be not quite as harmonious as they'd like you to believe by a Vice reporting crew brought in to document the group's activities. Harrowing truly describes the fallout after all is revealed behind the veneer of the compound's 'Father'.
4. Cheap Thrills – Two old pals, Pat Healy and Ethan Embry, reconnect briefly over a chance meeting at a bar and are presented with a series of simple dares from odd couple of the year, David Koechner and Sara Paxton. The allure of cash proves too great for the duo of down-on-their-luck buds and things just get crazier from there… in extremely entertaining and horrifying ways.
3. Nightcrawler – Initially noted for lead actor Jake Gyllenhaal's weight loss, Nightcrawler crept into the hearts of those celebrating modern media satire as well as black comedy aficionados. It's equal part crazy and macabre as it is hilarious and satirical. And Gyllenhaal's Louis Bloom joins the eccentric loner Mount Rushmore of Ryan Gosling's Driver in Drive, Travis Bickel of Taxi Driver, and The Dark Knight's Joker.
2. Afflicted – A globetrotting, found footage spectacle. Afflicted has a breakneck pace throughout its first half, and a whirlwind of emotion and surprise throughout its second. It neither skimps on gore nor effects while keeping the feel of the film authentic and tone ominous throughout.
1. The Babadook – A masterpiece of modern effects and thematic 'haunted house' material combined with the looming specter of mental illness and real world trauma. Stand out performances from leads Essie Davis and Noah Wiseman blend the horror and drama into an indecipherable mountain of fear and anxiety for the characters and audience. First time director Jennifer Kent is one to watch.
Bottom 3
3. Alien Abduction – A way over hyped slog of a found footage film that's brief moments of intrigue are wasted on obscenely dim characters and a monotonous trudge through the mountains.
2. V/H/S Viral – The third nut fell very far from the V/H/S tree and Viral is a precipitous drop in quality from the previous two films.
1. The Quiet Ones – Boring is the nicest way I can describe this dreadful period piece. A clumsy plot, and piss poor pacing shroud this movie in awful. It's a truly terrible experience.