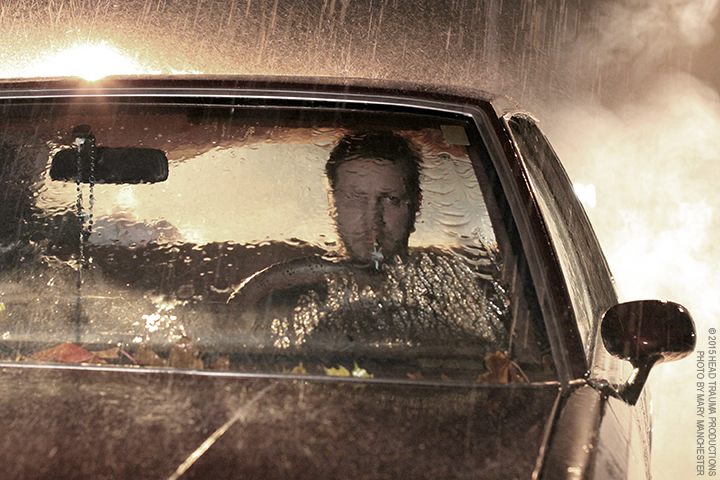 Award Winning Short "Pity" Premieres Online
Those sunny chaps over at Head Trauma Productions have premiered their latest short film, Pity. Coming off the wicked and nuanced feature Dead Weight director and writer John Pata's film earned Best Noir Short at the PollyGrind Film Festival and multiple nominations from the Diabolique International Film Festival, FilmQuest, and the New Orleans Horror Film Festival. Reteaming with Adam Bartlett (here assistant director) and composer Nicholas Elert Pity is as heavy in grim atmosphere as it is affecting in its look at the horror of delusional solpism. It's a rather brillant companion piece to much of what worked beautifully in Dead Weight. Adapted from a short story from Pig Destroyer's own J.R. Hayes you can expect zero unicorns and a discriminate amount of body parts.
From the filmmakers:
Separation can be a terrible thing. It can break you down physically, mentally, and emotionally. The person you once were can begin to slip away. How much agony will it take before you lose yourself? Would you realize just how far gone you are? This is a portrait of a man at the bottom, struggling to find an answer, after the wrong things happened at the wrong time. This is a story of loss.
Pity from Head Trauma Productions on Vimeo.