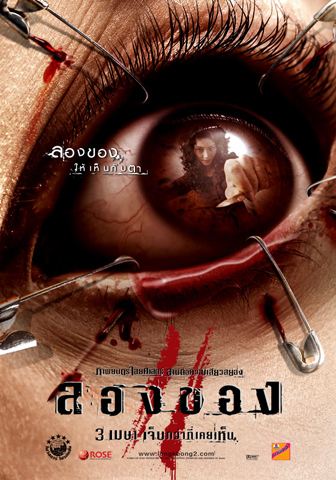 "Art of the Devil 3" Trailer
Despite its spotty track record amongst horror fans, Thailand's "Art of the Devil" franchise continues its quest to assault your senses with crazy witchcraft, an insane amount of splatter, and a bottomless supply of melodrama. The third entry in the series, appropriately titled "Art of the Devil 3," should arrive courtesy of Media Blasters on August 4th.
Here's all you need to know: black magic, three-eyed gods, maggots, and buckets of stomach-churning gore. Expectations should be adjusted accordingly. If you've seen the other films in the series, you probably know what to expect.
Enjoy the trailer: