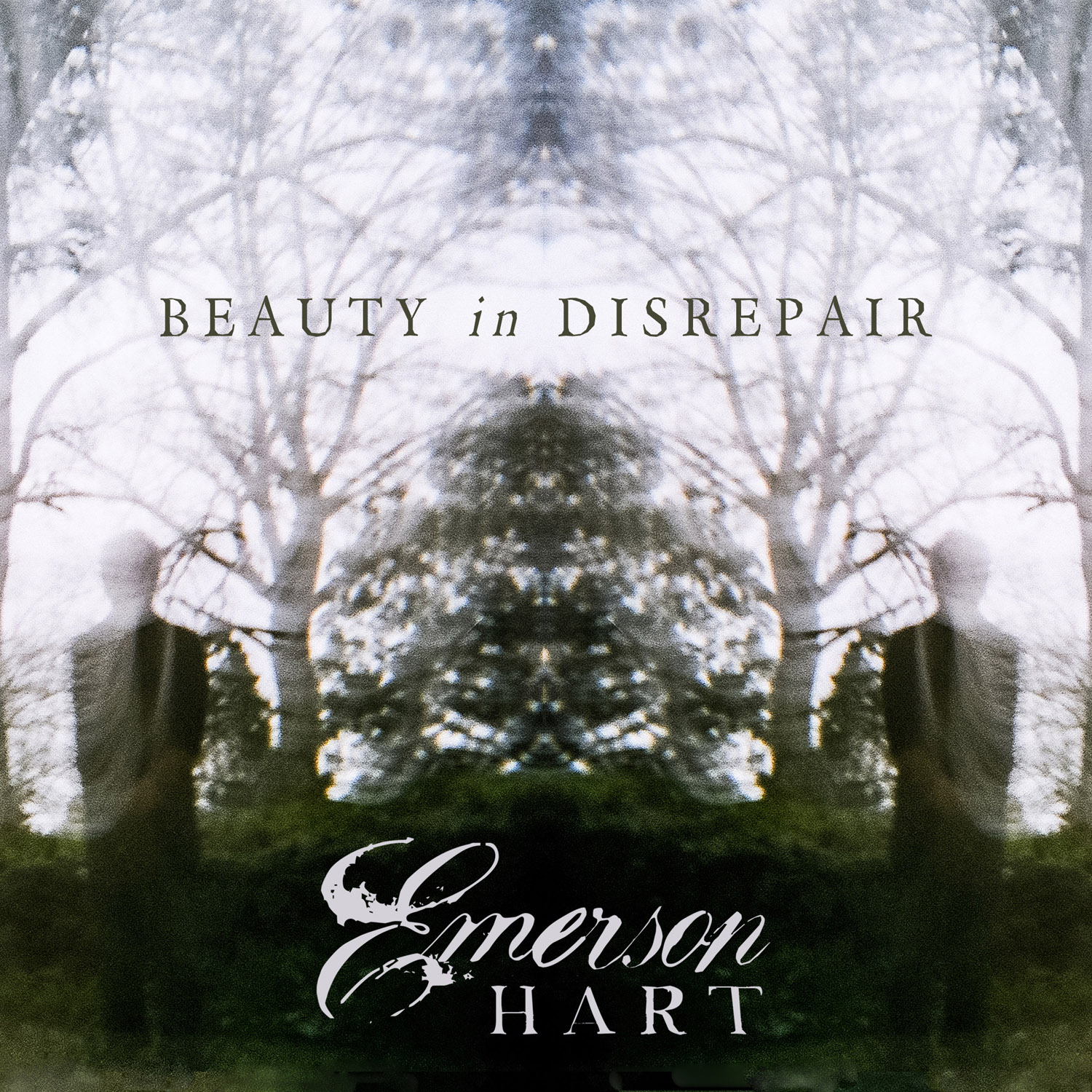 Album Review: Emerson Hart - Beauty In Disrepair
If you're of a certain age, you know Emerson Hart's voice, even if you can't recall the name. As the lead singer of Tonic, he was front and center on a string of hit rock songs, including the most played single on all of radio in 1997. Anyone who turned on a radio back then knows "If You Could Only See", and ever since he has continued writing great songs, even if the radio landscape has made it hard for an artist like him to get airplay. The pop world is fickle, and as the trends have changed, there isn't much room left for an honest songwriter. It's a shame to have to say that, because Emerson comes from the school of songwriters who inspired generations of great artists. I say that as a fact, because Emerson has had that impact on me. "Lemon Parade" is not only my favorite album, but was the album that made me want to be a musician. My life would be vastly different if not for Emerson's songs.
My choice of words is apropos, because "Beauty In Disrepair" is a record for people of a certain age. These are songs that document the raw emotions that build up as one phase of life ends and another begins. "Beauty In Disrepair" is a confessional album, one that deals honestly with the reality of relationships falling apart, and new ones growing through the cracks in the debris. There is optimism even in the darkest moments, a realization that sadness is often a necessary step on the path to true happiness.
"Letting go of reason is the hardest thing to do, you don't choose who you love, it chooses you," Emerson sings in "You Know Who I Am". The understanding that love is illogical underpins many of the songs, an acceptance that bonds weren't all designed to last forever. When Emerson says "goodbye is the hardest thing that I could do," but declares it "the best that I can give to you," it's a remarkably sophisticated thought to hear in a song.
"Beauty In Disrepair" is a record about being comfortable with life as it has played out, but it is also a record about Emerson being comfortable with his identity as a solo artist. His first solo album, "Cigarettes & Gasoline" was still living in the shadow of Tonic. I loved the album, but there were still pieces of Tonic that hadn't been fully divorced. With this album, Emerson has found his voice outside of the band, and at no point do these songs feel like they belong anywhere but on this record.
What hasn't changed is that Emerson has the rare ability to write songs that become a part of you. His melodies have a way of becoming instantly familiar, sinking in without you realizing it. After listening to the album a few times, these songs begin to feel like old friends, the kind you swear you've known forever. "The Best That I Can Give", "To Be Young" and "Hurricane" are as melodically strong as anything Emerson has ever written, while "Another Life" has the best hook on the album, making great use of his falsetto.
Those songs are what make the record so easy to love, but the more introspective songs showcase a different side of Emerson's writing. "Who Am I" and "Don't Forget Yourself" try out different sounds in a way that feels organic to Emerson's songwriting. The latter is a remarkable recording, where you swear you can hear the breath pushing through his vocal chords as he tells us to "embrace the things you fear the most, and you'll beat them into ghosts." Little moments like that are what make music so captivating, and there are several of them in these songs.
"When I was only twenty-two, I had to burn everything I knew. It took me years to understand sacrifice makes a better man," he sings in the closing "The Lines". The song tells of the lessons Emerson has learned over the years, and how all the mistakes he has made have been important in turning him into the man he is. For as heavy as the material can get, that ray of light changes the entire outlook of the record. Back on "Lemon Parade", Emerson sang "I'm gonna burn calling her name," but now he uses the fire to cleanse himself of the past. Instead of being a bitter screed like so many other records that have dealt with the subject, "Beauty In Disrepair" is about finding an appreciation for what was, because it is responsible for everything that currently is. Without the past, nothing would be as we know it.
My own realization in listening to the album is that I fell in love with "Lemon Parade" at the right moment in time, and I'm not at the point in my life where I can relate fully to these songs. That doesn't preclude me from saying that "Beauty In Disrepair" is the deepest, most honest record Emerson has ever made, and it might just be his finest hour as a songwriter as well. "Beauty In Disrepair" is a stunning album, a perfect example of what great pop music can be, and a sad commentary on how far the genre has fallen.
Emerson sings in "Hallway" that "there will come a time when all that's left are photographs, little frames of the life that we once had." Thankfully, we also have these songs.