9 Horror Hosts You Should Get to Know
Over the weekend of March 26th through March 28th, we here at Bloody Good Horror attended Horrorhound Weekend in Indianapolis, IN. It's an annual pilgrimage for the podcast crew and this year, we added the company of some of the staff writers to the mayhem as well! We weren't the most exciting part of the show however.
Everybody will remember the days of yore when horror hosts ruled the late night airwaves. Generally chock full of shlock and cheese, the horror hosts offered a great humorous break throughout an otherwise tedious movie. These hosts slowly disappeared from the late night airwaves until it was nothing more than a fond remembrance. That is until the internet arrived. With the onset of the world wide web and video hosting came the rebirth of horror hosts, and now the night owls can finally get their fix once again!
At the recent Horrorhound Weekend, they offered a new attraction. A tribute to the ultimate horror host of all time; Vampira. In doing so, they managed to pull together the world's largest gathering of horror hosts to date! Thankfully, I was able to meet a good chunk of them! This week, the list is dedicated to 9 Horror Hosts You Should Get to Know, so you can relive your childhood late night habits along with me.
---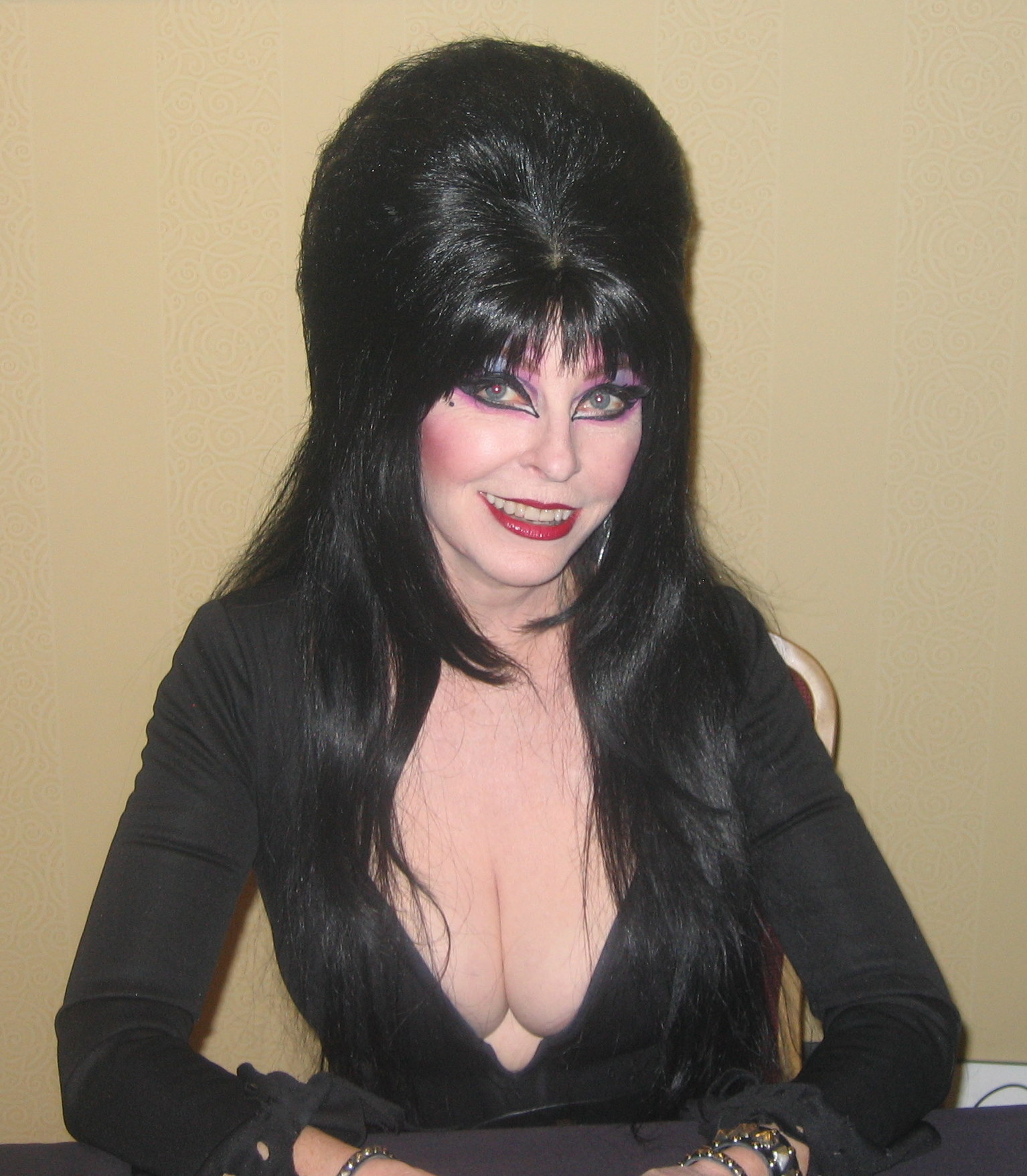 Elvira
We all know Elvira, she's the hostess with the mostess! Ruling the airwaves and DVD's for decades now, she's the successor to Vampira's throne. Thankfully, as you can see above, I can report that she is just as lovely in person as she is on screen! You can find out everything you need to know about Elvira at her website!
---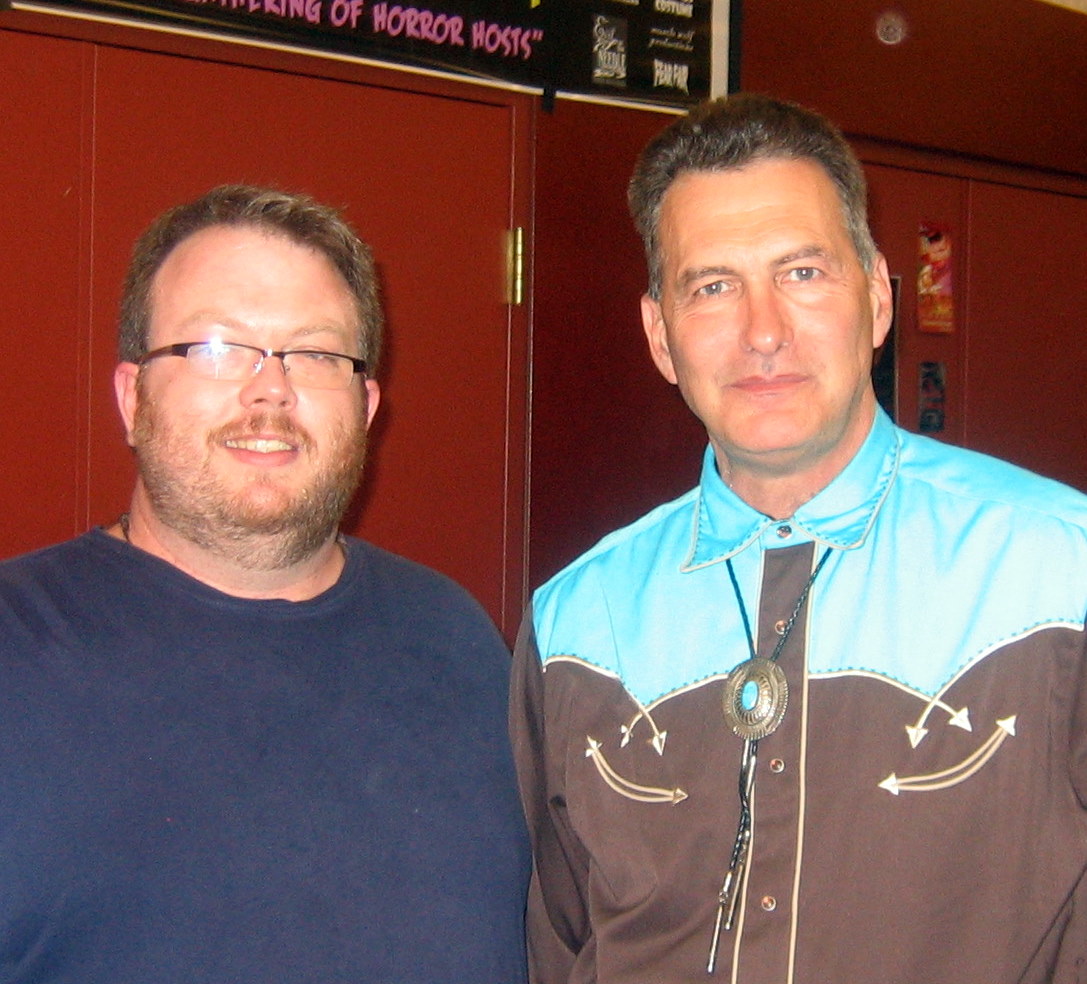 Joe Bob Briggs
Joe Bob Briggs saw success as the most widely known male horror host for many years thanks to TNT's Monster Vision that ran throughout the 90's. He's straight and to the point; he loves boobs, blood and guts. Not only is he a stellar TV presence, Joe Bob's a hell of a writer too. Be sure to check out his site and pour through is bibliography to get a lesson in genre film history.
---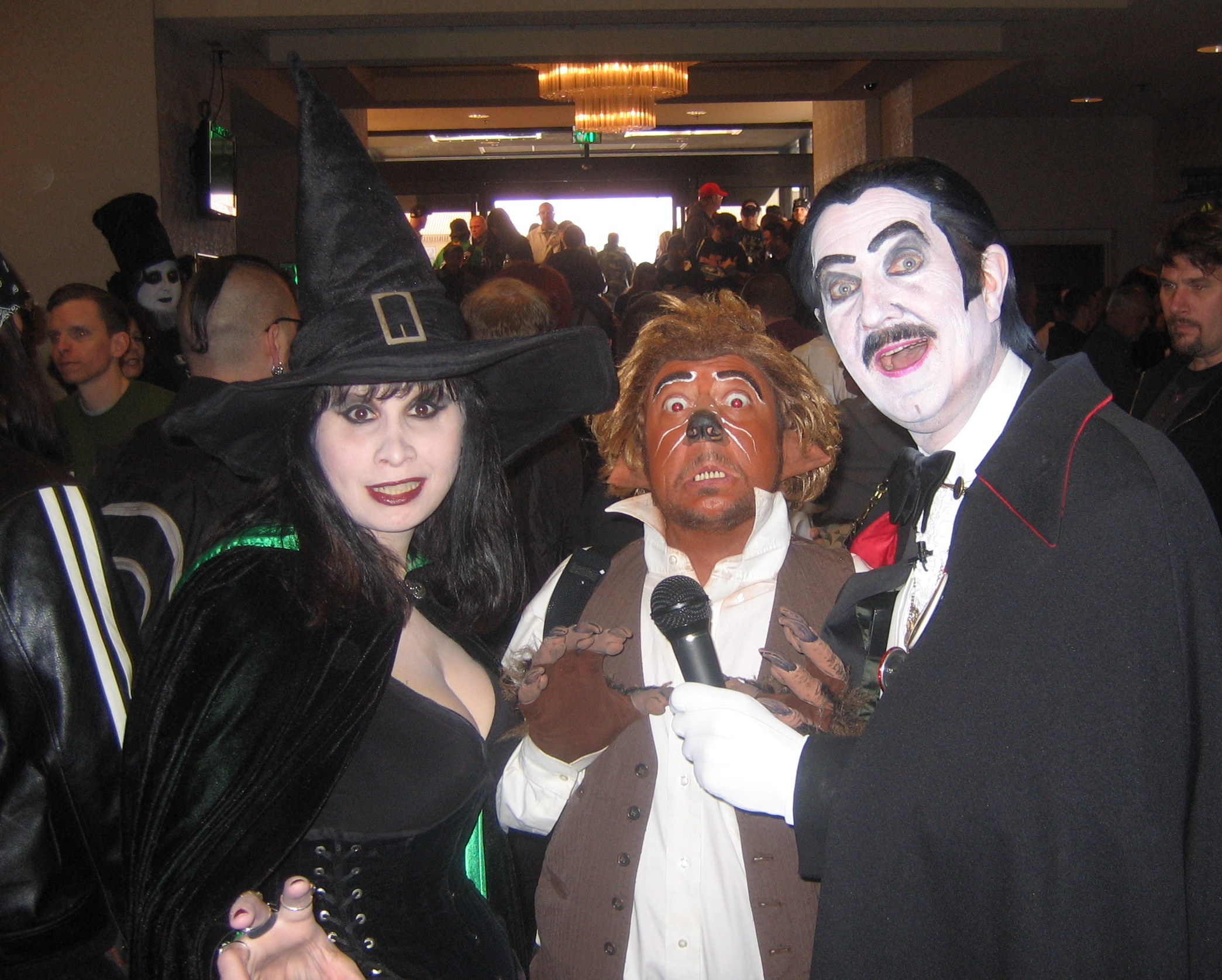 Penny Dreadful
Ms. Dreadful has be scaring the New England air waves for quite awhile now. In fact, she's now airing her seventh season! With a great taste in movies and wardrobe, she'll captivate and entertain you. And only curse you a little bit if you're good. Be sure to check her videos and TV schedule at Penny Dreadful's Shilling Shockers.
Count Gore De Vol
Count Gore De Vol is one of the longest working horror hosts still active out there and he has a great if familiar schtick. He's your classic vampire with with some attitude and makes for a good laugh. Now airing primarily online at his website, be sure to flick on through to see why he has one of the biggest followings of all our hosts.
---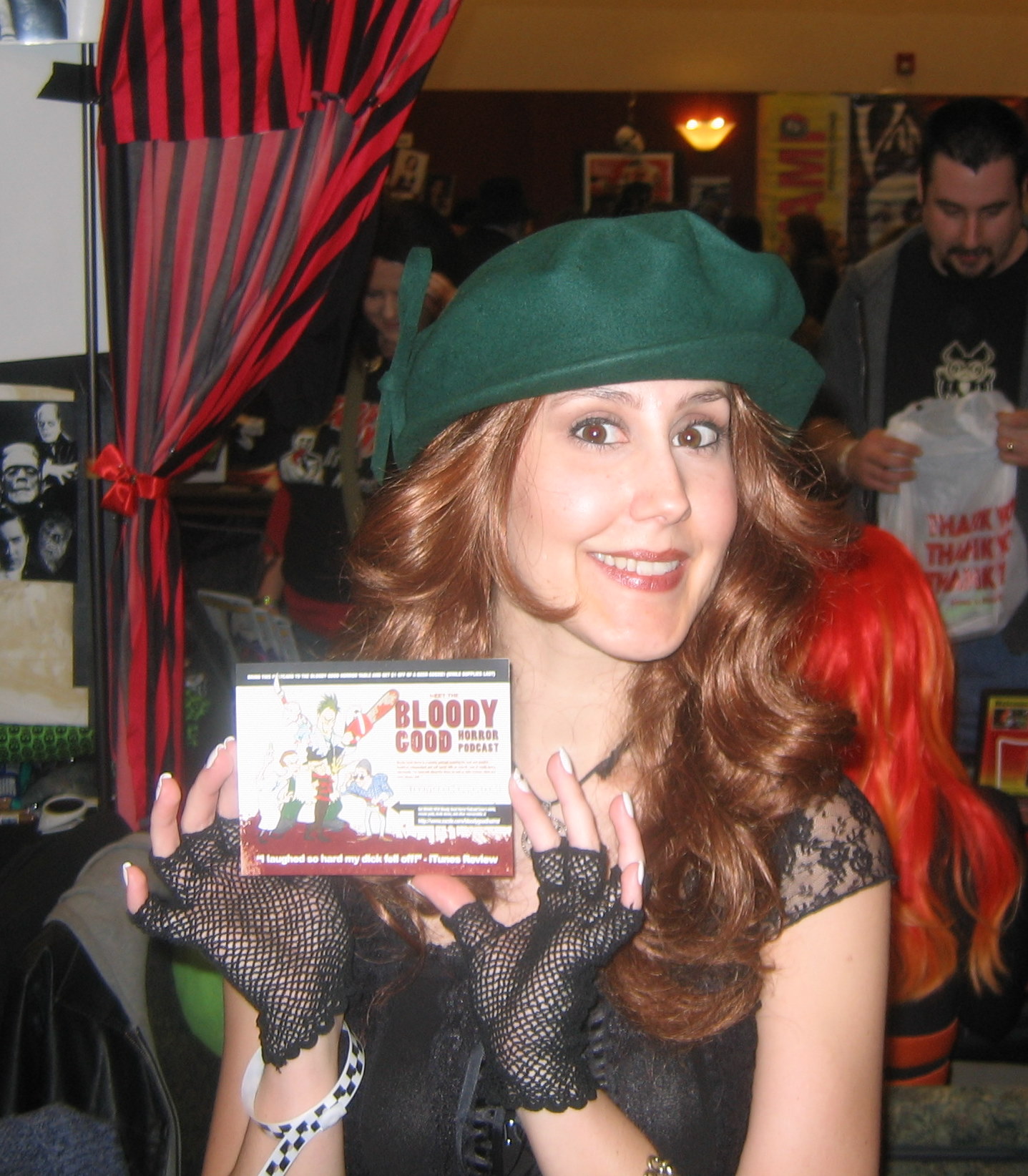 Helena, the Hussy of Horror
Working primarily online at her haunt HussyofHorror.com, Helena is a sassy host with a lot of laughs and legs to boot. Geared more towards skits rather than presenting movies, she brings a new spin to the horror hostess game which still manages to be good fun.
---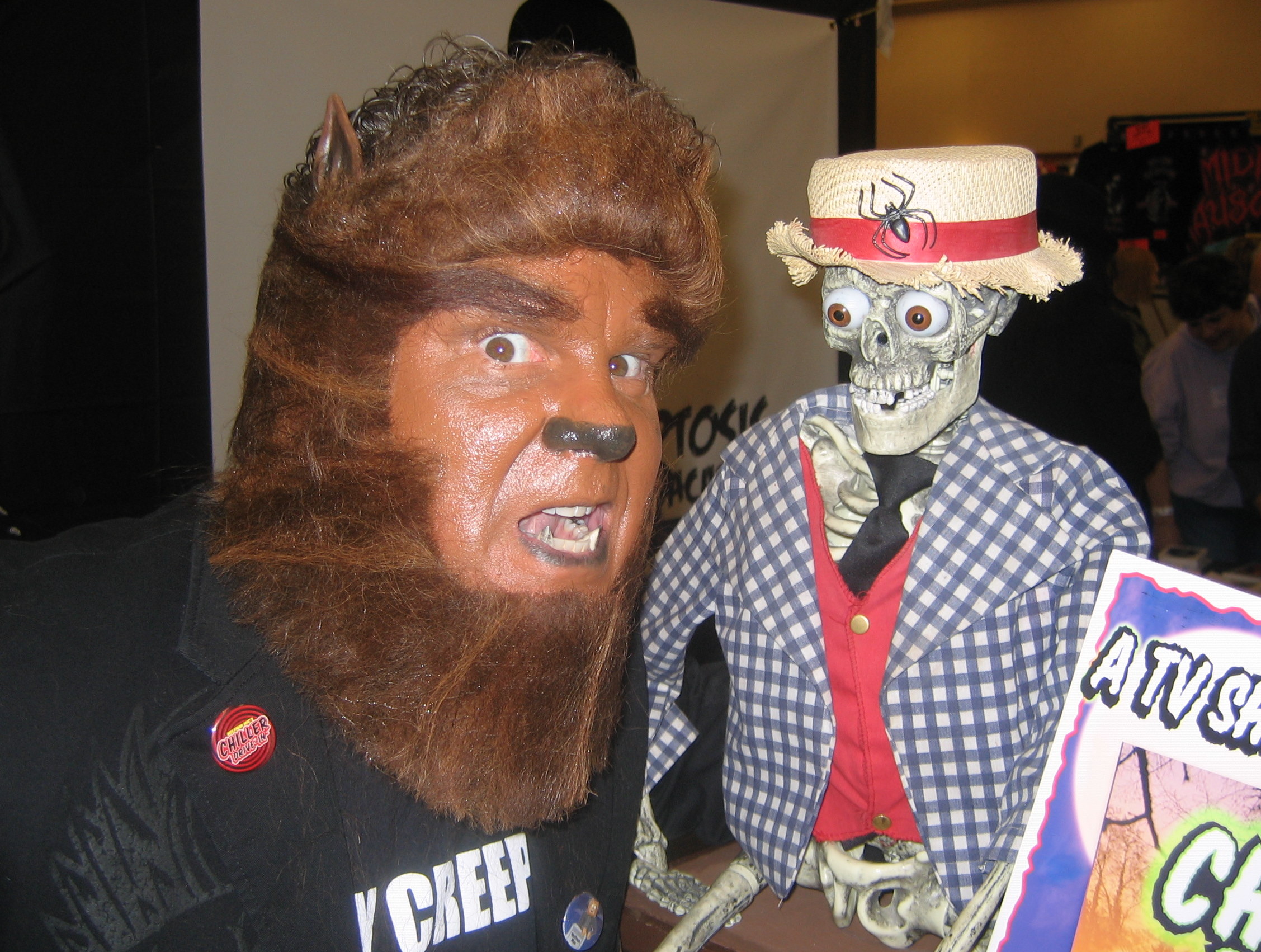 Wolfman Mac
Wolfman Mac has been haunting south east Michigan for years now. With his weekly shows and regular public appearances hosting everything from Rockabilly Weekends to films, he's made himself a household name for horror fans of the region.
---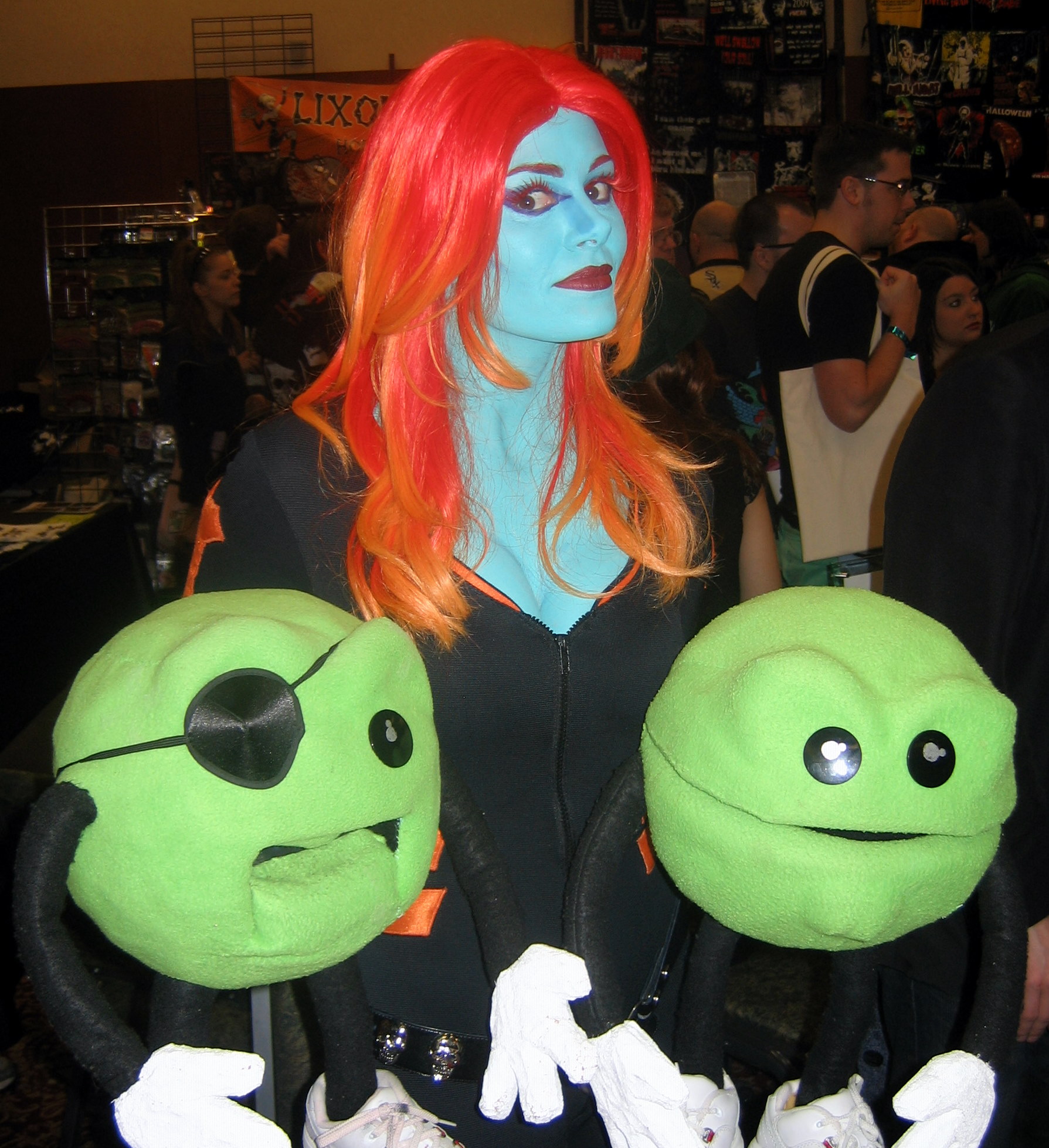 Ms. Monster
You've seen her on "The Search for the Next Elvira" and now she's back to titillate you through her online shows and comics at MsMonster.com. I feel comfortable making that innuendo since she's joined by her two giant mellons, Tit and Tat. That's the puppets you boob.
---
Count Gregula
Though currently on hiatus, Count Gregula has been serving up the scares to the Chicagoland area for 10 solid years! Joined by his wife The Countess, the Count and his gruesome missus provide a good dose of hammy host fun and are very nice people to boot!
---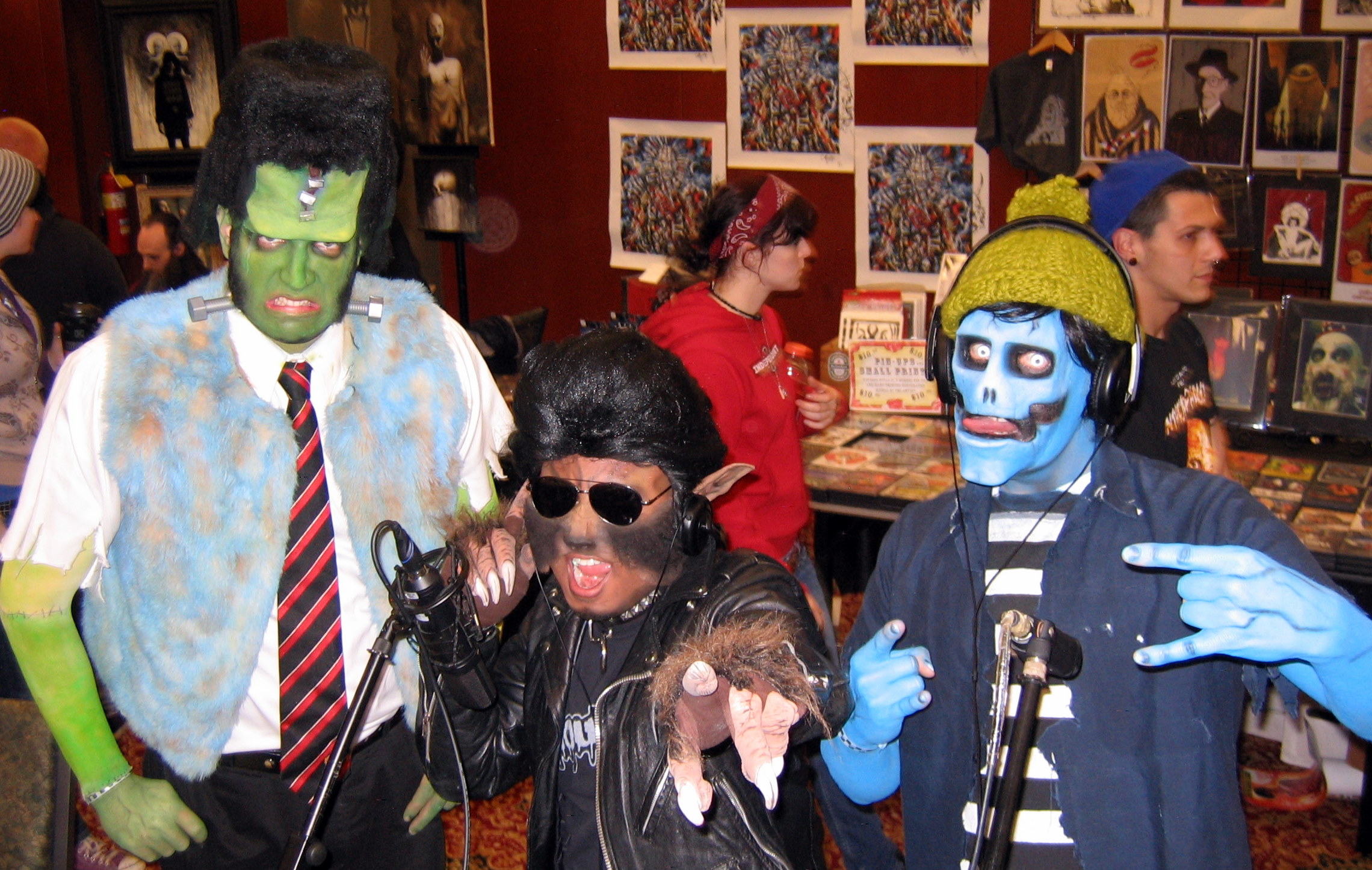 The Ghouligans
Taking the hostess gig one step further, The Ghouligans give us regular episodes of their campy fun. Ever wondered what would happen if you mixed the likes of "Archie" and his Riverdale pals with "The Munsters"? Here's your answer!
---