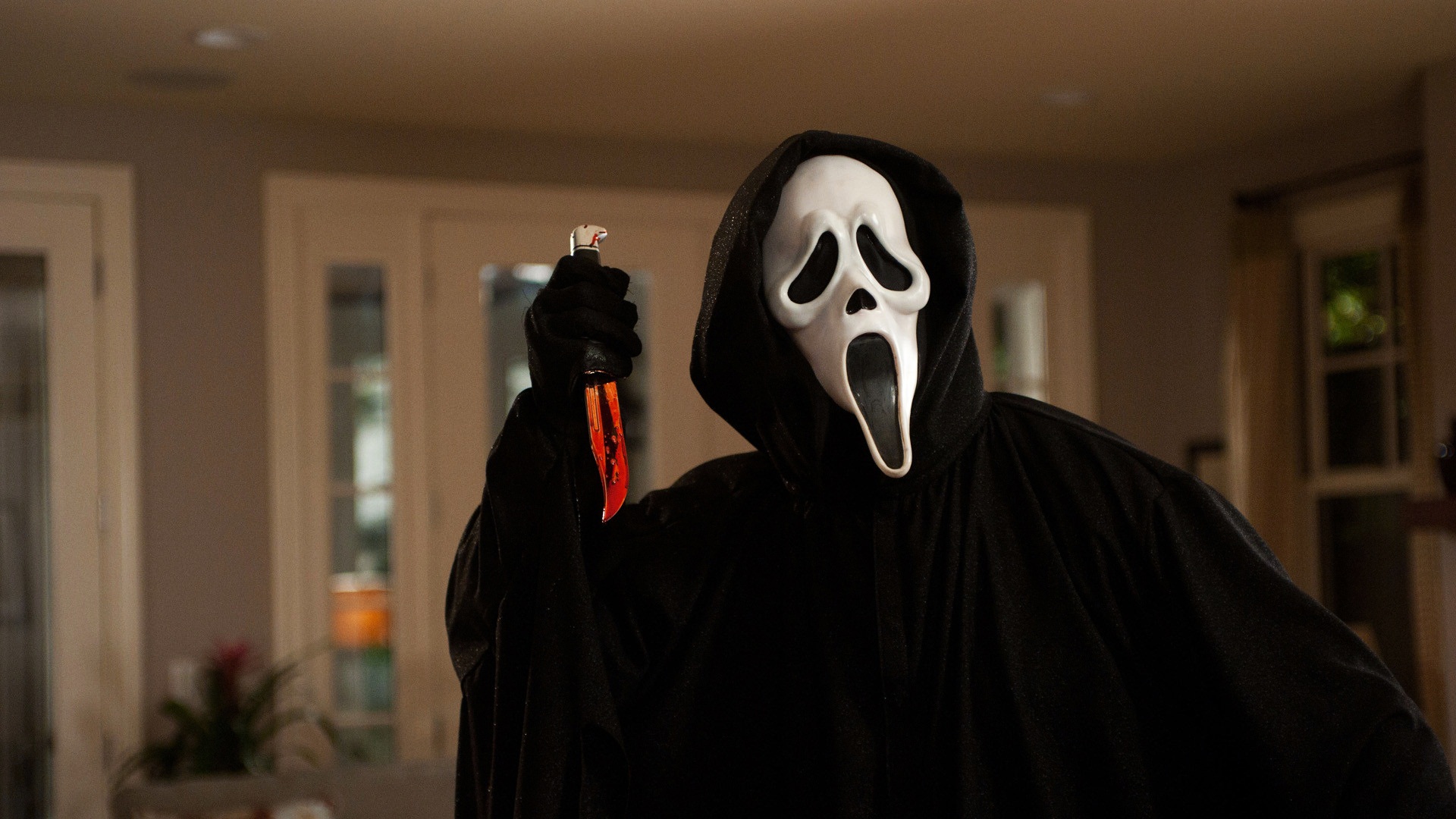 5 California Horror Films - United States of Horror
Horror has no borders! Well, unless you're Freddy Kreuger and stuck haunting Springwood. For the rest of the spooky world, specifically the United States, countless classic horror films have been set apart from the fold by where they're set. Here at BGH we've been sending readers across the lovely U.S.A. to see what kinds of horror stories have graced the land of the free...and bloody.
Here we're going to focus on the west coast's most famous state, California. I've personally lived in the golden state my entire life, so any time a horror movie showed off familiar landmarks, there was an extra air of spookiness attached. Let's take a look at five of the most well-known movies from the genre set in my home state.
Scream Franchise
While the Scream series is, of course, iconic, many people might not realize that it's set in California. Principal shooting for the slasher, at least the first film from 1996, took place in Sonoma County, right above San Francisco in the northern part of the state. Santa Rosa and Tomales Bay, both of which have that beautiful, small-town feeling, is what director Wes Craven used as the visual representation for Woodsboro. The area also has sprawling land full of vineyards, one of which can be seen in the infamous opening scene of Scream, where Drew Barrymore attempts to fend off Ghostface. As the series grew, Woodsboro remained the heart of the series, minus Scream 2, which was still technically in California, just slightly more south than Sonoma County.
Interestingly, for some cryptic real-world connections to the film, when Craven and the production crew first scouted out Sonoma County for shooting, the area was wary of having a slasher film shot there due to the recent kidnap and murder of a young girl, Polly Klaas. Production did eventually get approved by the county, but not without a great deal of backlash from the community. Not everything was negatively related to the story, though. Actress Winona Ryder, who had no involvement in the film but was from Petaluma in the Sonoma area, actually offered a $200,000 reward for anyone who had information on Klaas' murder. While the case was solved, Ryder went on to star in Little Women and dedicated the movie to Klaas' memory.
Poltergeist (1982)
Now this movie holds a special spot in many horror fans' hearts. But for me it's extremely close to home—literally. The supernatural horror romp from Tobe Hooper is set in the fictional suburban community called "Cuesta Verde" in Orange County, CA, which is the county that I live! The story of a family terrorized by a poltergeist spirit is one that that went into iconic status not long after its release. Thanks to its suburban setting, many viewers were able to feel the terror was real and something could be lurking inside their doors. Building homes on Indian burial grounds is a no-no to be sure, but that's Orange County for you. Throw a bunch of money at a pile of gravesites and you've got yourself a new place to live!
They Live
The final three movies on the list all happen to take place in Los Angeles, and while that's just one blip on the map for the state, its housing of Hollywood was a muse for many horror filmmakers. In one of John Carpenter's many classics—looking at you Halloween and The Thing—They Live puts a creepy spin on consumerism and the ability to stretch a fist fight into one of the longest scenes of all time. While Nada, played by wrestler Roddy Piper wasn't the clearest choice for a leading man uncovering a conspiracy, it's exactly his strange casting that captures the heart of LA. The city is full of diversity, not only culturally but also economically. Nada's "every man" status makes him the perfect person to receive a pair of sunglasses that can spot an alien race disguising themselves as rich white people.
Wes Craven's New Nightmare
Yes, Wes Craven was already on this list, but it's hard to avoid the staples of horror without touching his name more than once, especially with California set stories. While Craven stepped away from the A Nightmare on Elm Street series that he began, the director was able to tell his supposed magnum opus with the seventh installment in the series, not at all egotistically titled Wes Craven's New Nightmare. The story goes to meta levels by having Heather Langenkamp, who played Nancy in the first and third movies in the series, playing her real-life self being terrorized by a force she believes is Freddy. While it's not a great movie, there are some amazing moments, like the many conversations Heather has with studio execs where they say things like, "you're rated way up there," and "we know you're really busy but we'd like for you to be in this movie." Bonus points for the scene where Heather visits Wes Craven's mansion, which was definitely rented, that's fitted with bed sheets instead of drapes.
The Purge Anarchy
Most fans of the first Purge movie either appreciated the focus on what a rich family endures on Purge night or hoped for a story set outside. The latter is exactly what Anarchy brings to the table, and it's a wild ride. Led by the amazing Frank Grillo, whose muscles have a mind of their own, survivors are forced to navigate the streets of LA to escape several crazy Purgers. What's amazing is there's no one on the street, so for anyone who knows LA, seeing zero traffic is eerie enough to make this a true horror movie. Huge shout out to the old lady that moderates the killing auction and her line delivery of, "I'm sure you brought your signature blades?" to a pair of faceless models about to murder people.