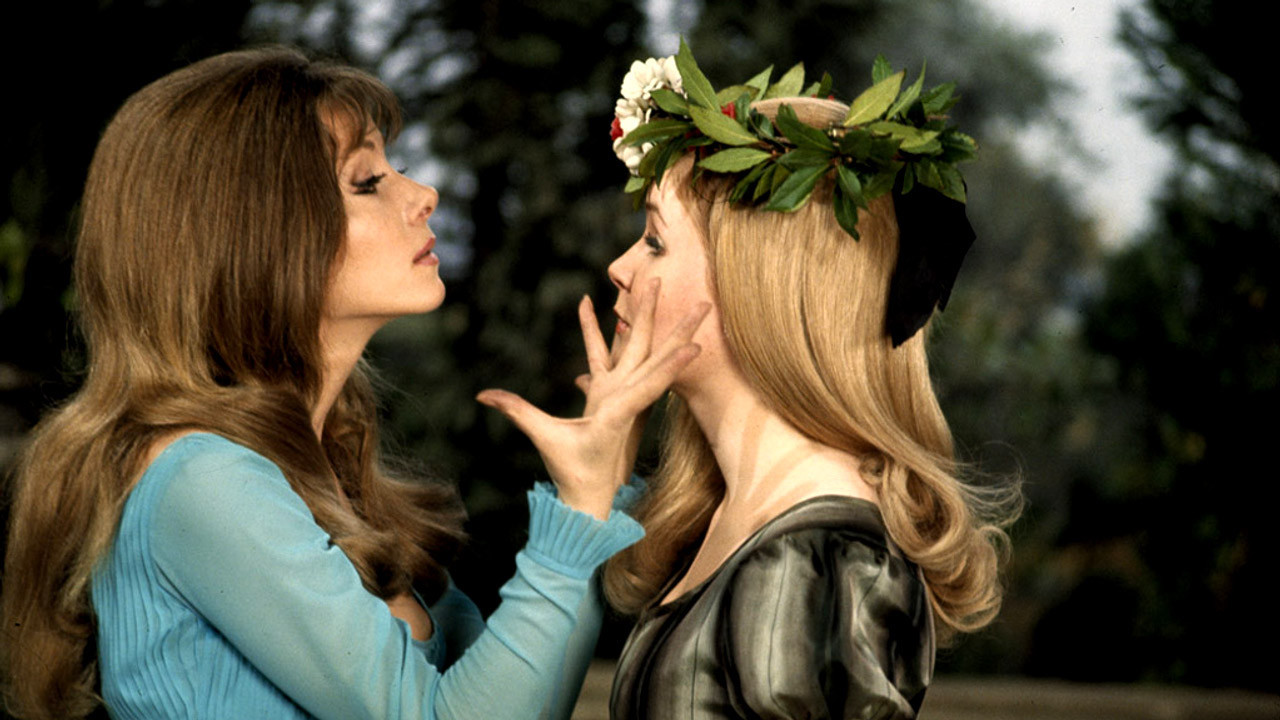 31 Days of Horror - Day 27
It's almost here! We're in the final five days of the 31 Days of Horror and it's starting to feel like Christmas Eve. I've got my big foot slippers on, my wife tucked me into bed saying I couldn't stay up late to watch any more movies because I have to be well rested for the big day. Despite her best efforts, I'll still whittle her down with my all my charming ways and convince her to give me at least one piece of candy every day before the Great Pumpkin arrives! I can't wait! Can you?
Anywho...
My little thought side track brought to mind another section of the horror movie universe that I've known quite awhile. It was a sub section of the genre that I stumbled upon much later in life, yet still lead me to stay up late at night with their films in the DVD player just before bed, only because it felt right. Though I never saw them in that element, they always felt like they should be something I was watching on late night cable with a horror host. I've come to learn that many of you out there became familiar with them in that very same fashion. Those film are the late great Hammer Horror Films, from Hammer Studios in England.
It was somewhere around 2005 when I first discovered Hammer films, which also happened to be about the time I started my first horror blog over at Cinema Fromage. At the start of my writing career, I was playing it safe and sticking with things I was familiar with. Then I found a trove of Hammer titles at our local library and thought that maybe I should give them a shot. After all, my grand writing experiment was an effort to get me to explore more, so why not? It didn't take long until I was hooked by the majesty that is Peter Cushing and Christopher Lee. Before I knew it, I was a Hammer Film addict.
My first foray into this storied studio was with the Dracula films. I knew Christopher Lee got his stardom in these films, so I figured it was a safe place to start. His Dracula was captivating and the films set an atmosphere unlike any I had met on my horror movie adventures. I felt transported back in time, like I was part of the landscape. Hammer could build a set like nobody else's business which made for films that were truly captivating. The Dracula films were good though, but they weren't quite what I was looking for yet, so I branched out once again. This led me to Peter Cushing's Frankenstein films.
I'll admit it right here in the open; I love Hammer's Frankenstein films, more than Universals. It's the god's honest truth. Peter Cushing plays the erstwhile Dr. Frankenstein to perfection, throughout many sequels. He turns the doctor into a multi faceted character, with many layers. Cushing's portrayal of a scientist is chilling in his cold view of humanity. It's pretty fantastic. Now to clear up my original statement though, while I do like Hammer's Frankenstein films bertter than Universal's, Karloff was far and away the better monster. Hammer went through a number of iterations of the monster and none of them were as solid as Karloff.
With the Frankenstein films out of the way, I started to explore other Hammer films. There are so many of them out there and a great number of them are good. It didn't take long before I stumbled upon hammer's greatest asset; Ingrid Pitt. When I first rented The Vampire Lovers I wasn't sure what I was in for. What I found was a red headed temptress that commanded the camera and owned every scene she appeared in! It was here that I discovered the racier side of Hammer as well, showing that horror films can be sexy as well. What a wonderful genre to be a fan of!
My Hammer fascination never dwindled. I'm still making my way through them all to this day, and enjoying every minute of them. I may not watch them daily, but I certainly do monthly. As my writing career grew, my projects soon evolved and it wasn't too long before I started Podcasting. From there, I made friends with many other fellow bloggers and podcasters, our interests and hobbies began to inter-mingle and all of a sudden, I'm co-hosting a monthly podcast dedicated to Hammer Horror films over at 1951 Down Place. It's a fun little podcast that digs deep into the world of Hammer Films across all of their genres. I invite you to come check us out, you might learn something new!
For this, the 27th day of October, I figured I'd skip the films I've been cramming in over the last weekend and share with you my top 5 favorite Hammer flicks!.
#5 - Twins of Evil
#4 - Vampire Circus
#3 - Captain Kronos: Vampire Hunter
#2 - The Vampire Lovers
#1 - Frankenstein Created Woman
If you'd like to hear more about my thoughs on these films, come join us over at 1951 Down Place and give us a listen! We've covered nearly all of these films, aside from Vampire Circus, which we'll be getting to soon! All of our back episodes are always free!