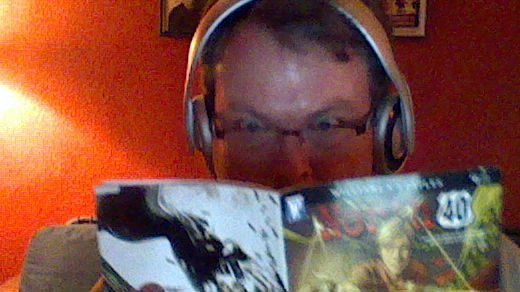 There's more to horror than just movies. Another ever-growing segment of genre offerings is the world of comics. Mix some top notch story telling with spectacular artwork and you have yourself a good old fashioned scary tale.
Horror comics have been around for decades, so they are nothing new. Some are extremely well known and have already been optioned for some type of adaptation, such as "30 Days of Night" or the announced AMC series "The Walking Dead". Here today, I'll share with you 10 other horror comics that are out now and well worth your time!
---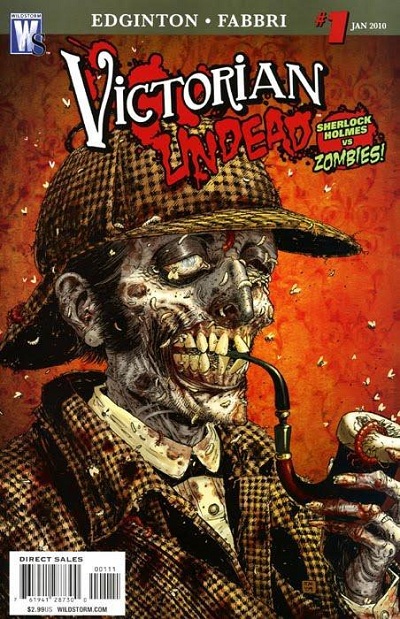 Victorian Undead
I've blogged about "Victorian Undead" here recently and I just can't say this enough; Sherlock Holmes vs. Zombies is just freaking sweet! The writing and artwork are both well done too, so be sure to check this one out.
---
Hack/Slash the Series
Cassie Hack is smart, sassy and a bit jaded, but that's what makes her fun. Following along as her and her hockey masked wearing friend Vlad chase down and eradicate supernatural serial killers is even more fun.
---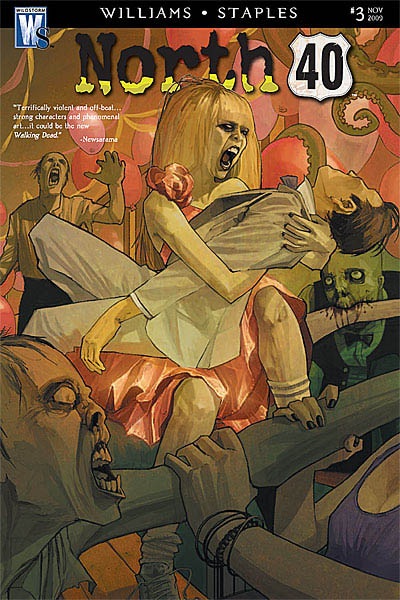 North 40
Writer Aaron Williams got his start on a little Dungeons and Dragons based web comic called "Nodwick". Simple RPG geek humor at its best. When Wildstorm announced that Williams would be penning a new creator owned comic, I myself figured it would be more of the same and moved on. Imagine my surprise as I turned the pages to find an epic struggle Lovecraftian good vs. evil?
---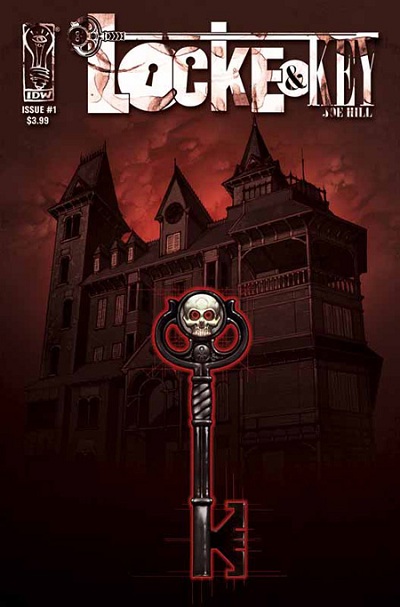 Locke & Key
Joe Hill's "Locke & Key" is quite possibly one of the most captivating comics going right now. I tender hearted little ghost story with a bit, the books feel fantastical, creepy and a bit touching all at the same time. I just wish they would come out quicker!
---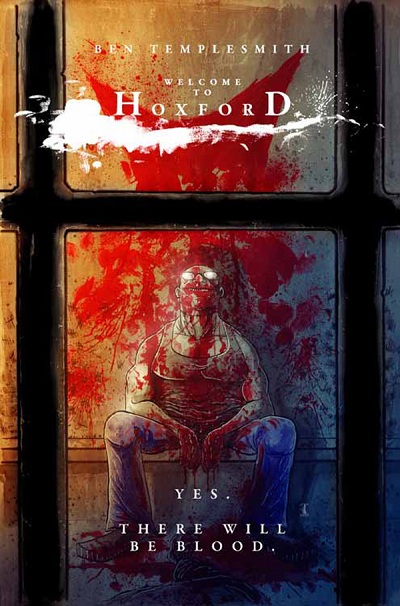 Welcome to Hoxford
Ben Templesmith already wowed us with the likes of "30 Days of Night". Now he's back with his own story in "Welcome to Hoxfor", and he's come back with a bang. Featuring the artists customary jarring dark graphics, his writing gets showcased here as well and lives up to the art.
---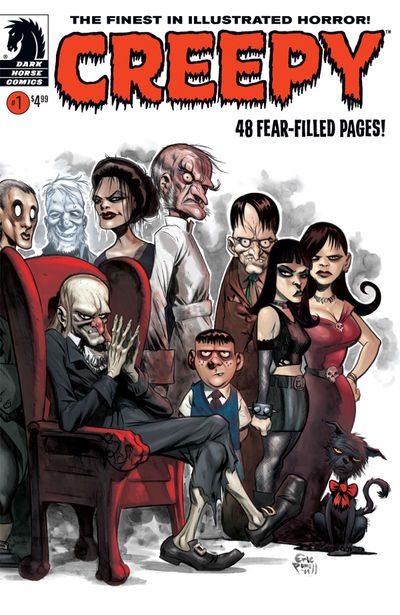 Creepy
Every horror fan has at least seen a cover of "Creepy" comics. Long dormant, the classic horror book is back with a new slate of writers and artists and a whole host of old characters ready to haunt again. This is an anthology series, so the stories are quick and to the point and rather fun.
---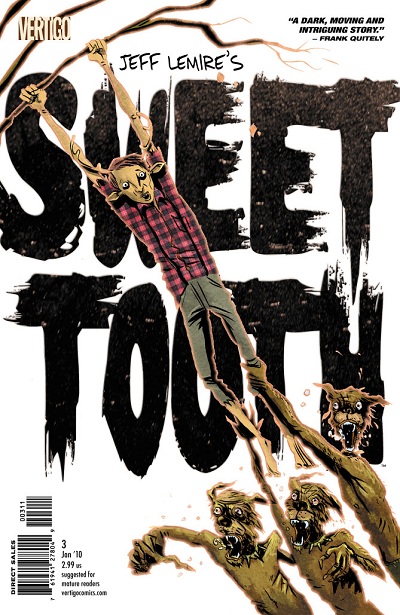 Sweet Tooth
Jeff Lemieres "Sweet Tooth" is a quirky bit of post-apocalyptic fiction that is actually fairly unique. Refreshing in this oft-visited sub-genre. All the while, the story itself is rather catching and the characters easy to side with. Sweet Tooth is as innocent as he looks on the cover; how can you not feel for the little guy?
---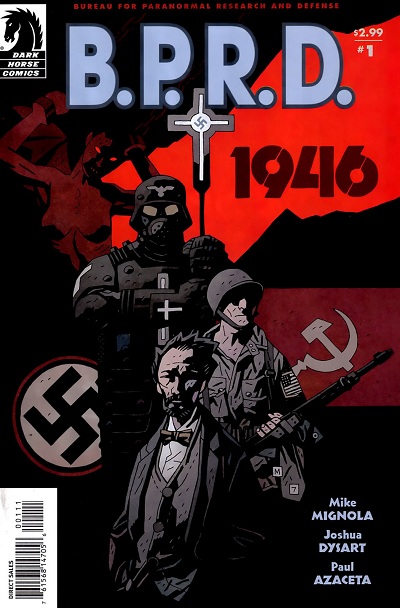 B.P.R.D.
We all know "Hellboy"; here are the further adventures of his top secret government agency, B.P.R.D. There are quite a few mini-series and one offs that come out under this title, but all of them are generally quirky, dark and fun. If you found your self craving more of the "Hellboy" world of occultist Nazi's and weird co-workers, then here is your fix.
---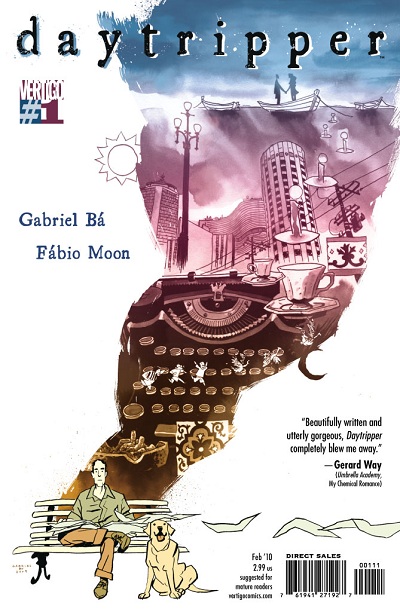 Daytripper
"Daytripper" is a brand new book from the award winning duo Gabriel Ba and Fabio Moon. While this book is not really a straight up horror book, after two issues it proves to be a bit morbid and downright haunting.
---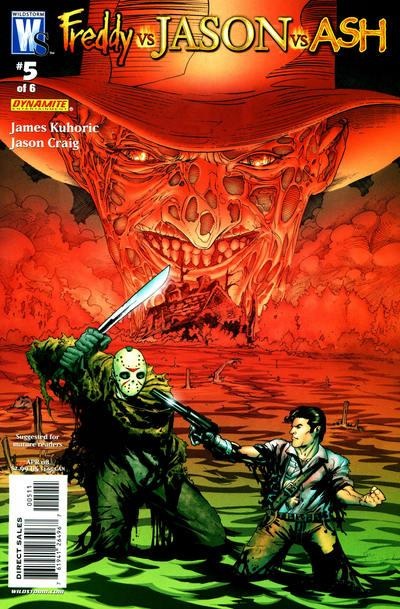 Freddy Vs. Jason Vs. Ash
Everybody wants to see a big screen rendition of the three bad asses of horror history. The chances of this matchup actually happening get slimmer ever year. This way, you at least get the fun stories and some general chaos as well as a good dose of Bruce Campbell quality one-liners as well.
---