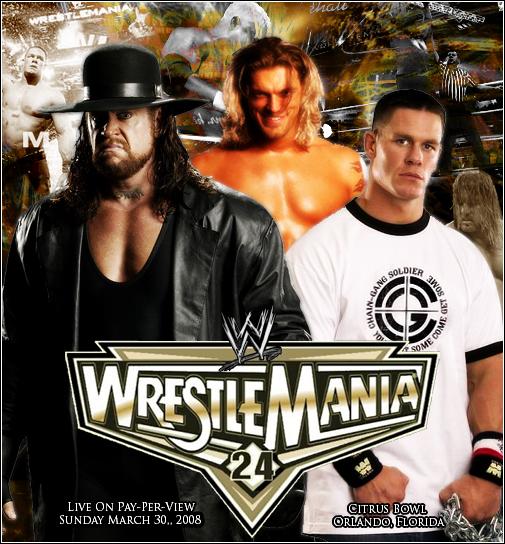 Thanks to site reader Zack for reminding me that if I really wanted to see the video of the Pyro accident at Sunday's Wrestlemania 24, all I had to do was go to Youtube and search "Wrestlemania Pyro Accident". Sometimes I'm just that lazy folks. Anyways, here it is, complete with hilariously inappropriate redneck laughter. No real flesh-charred carnage in either video, but they give you a pretty good idea of what happened.




The raw video (Apparently the newest advances in fireworks involve recreating the carpet bombing from WWII)

Here's a hilariously intricate recreation of the incident, complete with stadium blueprints! God I love the internets.