Van Helsing II coming to PC April 17th
Last year, Neocore games came out with an action RPG that satisfied the Action RPG nerd AND the horror nerd in me with The Incredible Adventures of Van Helsing. The game was technically sound, it looked great and getting to play as my favorite monster hunter was pretty fantastic. I mean...it was a no brainer when I saw that I got to fight vampires, werewolves and the like! There's been talk of the sequel for quite awhile, but now we get details and a release date: April 17th. Not only is the release near? it's cheap too, for only $15!
For myself, who as I mentioned loves ARPG's to death, the upcoming features look pretty promising. Three playable classes at launch. A more complex and branching story. A ton of new weapon and equipment models. I mean...how fun is an ARPG if you don't fall into the never ending gear treadmill? Plus new quests, tons of items and more. Not to mention, a quick look at the games screen shots shows even better gothic landscapes and some pretty polished looking graphics to boot. Be sure to jump over to the Van Helsing II page on Neocore's Website to see screenshots, videos and more.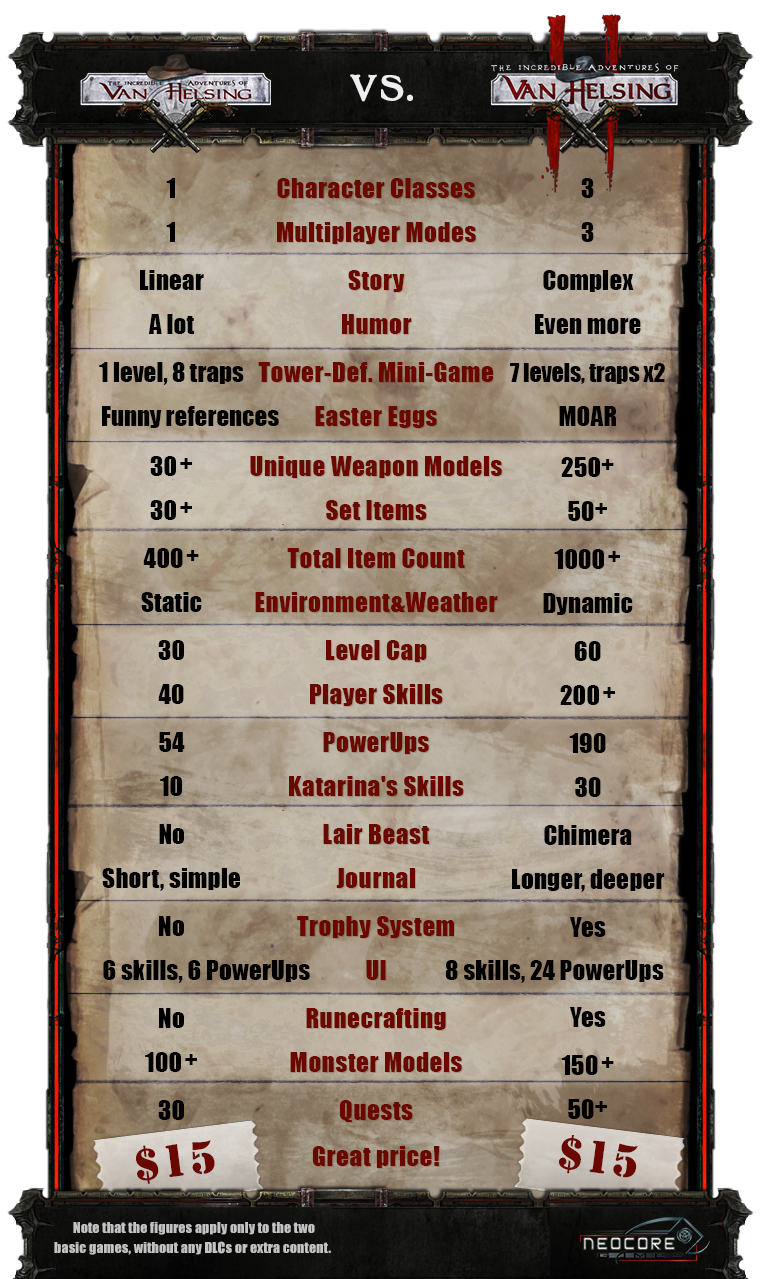 Currently, you can pre-order The Incredible Adventures of Van Helsing II from the Neocore Store. There are several different tiers each with their own perks, and each of them gets you access to the playable beta build now! The game launches on April 17th for $15, available on Steam!
Want to try some co-op after the game launches? Add me on Steam!