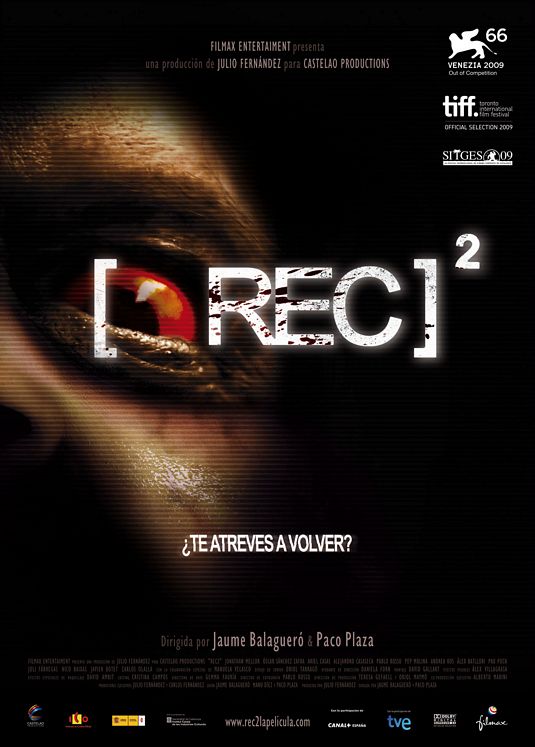 Trailer: Final Red Band Trailer For "[REC] 2"
Heya! It'sa the finala red banda trailer for the spicy meatball "[REC] 2". Mangia! Get it? Because the film is from Spain? Wait I think I might be doing an Italian accent. Anyway the trailer which you can view below is for the much anticipated "[REC] 2" which has already found it's way to VOD and will see a limited theatrical release on July 9th. If you were a fan of the first one you'll no doubt be all giddy as a school girl to see that the sequel looks to be just as spicy. Like a meatball.
The action continues from [Rec] (2007), with the medical officer and a SWAT team outfitted with video cameras are sent into the sealed off apartment to control the situation.