Do you love abandoned places? I do. In fact if I had my dream filmmaking gig, I'd take Ron Fricke (Baraka) and his too-amazing-to-use cameras and spend the rest of my days shooting abandoned places. Okay, it's a dream, it's supposed to be self-indulgent.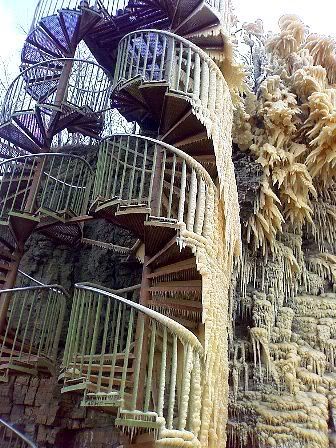 If you can't get enough of the rusting remnants of industry and the crumbling edifices of empire, no place on earth is better than the former Soviet Union. But if you are like me you have no time or resources to explore the bi-continental sprawl of the old red menace,then thank god there is
ENGLISH RUSSIA
Go now, search under 'abandoned' and bask in the decay. Oh yeah, there's a lot of other cool shit there too.
"Mother Russia, Mother Russia, Mother Russia rain down, down"