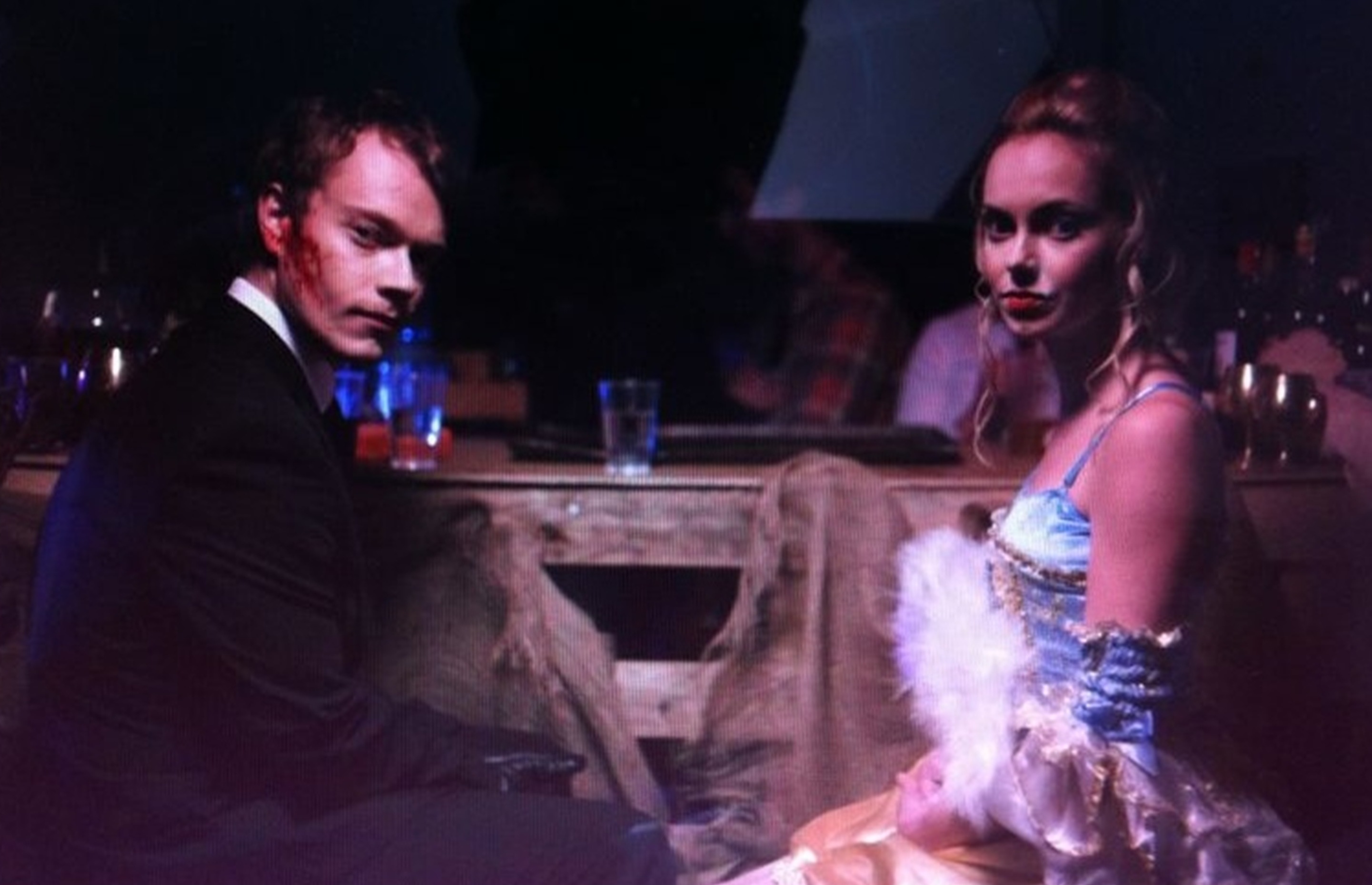 Theon Greyjoy stars in the New Short Film "The Body"
We Are Colony is a subscription service that seeks to connect viewers with great film-makers, and seems to primarily deal ins short films. The Body is one such film. The film stars Alfie Allen (Theon Greyjoy from Game of Thrones) as a serial killer who, in the opening scene is washing the blood from his hands in the sink. His black leather gloved hands. With blood still on his face, and a plastic-wrapped body under one arm, he wanders out into the night. It's Halloween and he just looks like another person in costume. After running into an old schoolmate he gets dragged along to a Halloween party and quickly becomes the center of it. Perhaps the best part of the short is the killer's complete honesty about what is going on. While everyone raves over his "costume" he continues to tell them about having to bury the body before a deadline to get his bounty, but no one listens. Like most great horror films, this one forces you to ask youself the big questions. If you were at a Halloween party, and someone told you their "prop" body was real...would you believe them?
This is a really fun short to watch and utilizes the short film format in the best way possible. Just when you get comfortable with the story, the killer shows a twist at you, in the form of an ax. Director, Paul Davis, has only one other credit on the We Are Colony site is for another short called Him Indoors that is about an agoraphobic serial killer who is being forcibly evicted. I would definitely consider joining We Are Colony to access these films, they are definitely worth it.