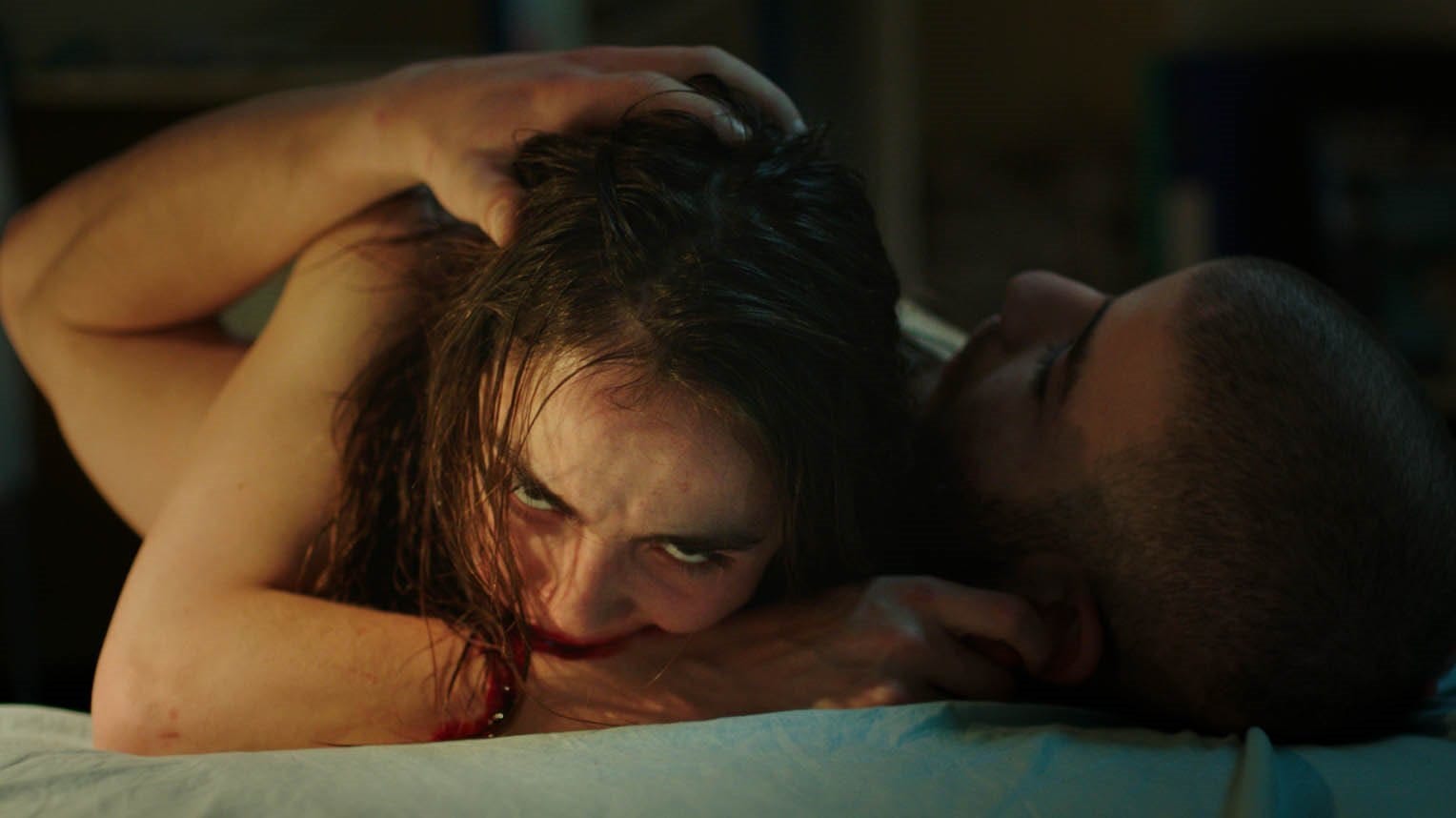 The Top 25 Horror Films of the 2010s
The anxieties and eccentricities that have characterized the last ten years in horror cinema could probably tell future generations as much about the world we lived through as any history book. What the diversity of these films tell us, however, goes beyond the cultures and moments from which they came. They also illustrate the evolution of film distribution and business models, which have allowed an entirely new crop of filmmakers -- expressing, in some cases, wholly unique voices -- to find a broader audience and begin to reshape the genre landscape.
Bloody Good Horror has been processing, in our own demented style, the horror film scene for over twelve years now, and it has been remarkable to witness. The list below represents not a single voice, but instead the collective wisdom -- or perhaps, predilections -- of the Bloody Good Horror team, and we like to think, the entire Bloody Good Horror community. Amazingly, across our efforts to pick a top 25 for the decade, the team flagged a full one hundred films across 15 panellists who submitted a ballot. And while the pool of films was so deep it feels almost foolish to come away with just 25 -- or 28 if you'll allow honorable mentions. The reality is that we find it hard to imagine a more worthy representation of the best that was for the last decade in horror.
---
Honorable Mentions:
The Blackcoat's Daughter - One of two strong films this decade directed by Oz Perkins, himself a direct relation to a previous generation's horror icon.
Troll Hunter - First-person horror at its most unique -- exploring Nordic lore, with vim and wit.
A Quiet Place - A true horror box office success, from an unlikely source (John Krasinksi), A Quiet Place was one of the horror movies your mom asked you about.
---
The Top 25
25. The Last Exorcism (2010) - Capitalizing on or perhaps exalting in a range of genre tropes and mechanics, this first-person demonic possession film created a lasting impression with a trailblazing and effective marriage of visuals and narrative.
24. Black Swan (2010) - Auteur cinema meets horror in one of the more high-brow and terrifying films of the decade. Darron Arronofsky's dive into mental illness also secured a Best Actress Oscar for Natalie Portman.
23. The Invitation (2016) - The first example of a day and date streaming success story -- The Invitation illustrated lo-fi aesthetics that ramped into some wild cult action.
22. Evil Dead (2013) - In a decade where originality flourished even some of the remakes, like Evil Dead, brought new creative visions to old stories.
21. Creep (2015) - Among the smallest films, not just of this decade, but perhaps any decade, Creep demonstrated that the deeply weird voice of Duplass Brothers Productions (and co-star/director Patrick Brice) could produce a truly disturbing experience.
20. Happy Death Day (2017) - As irreverent and fun as slashers get, Happy Death Day managed to take a fairly high concept idea and turn it into a 21st century horror classic.
19. Cam (2018) - Techno-horror for the social media age, Cam portrayed a humane and realistic view of modern sex work, and explored the problematic technology that exists in all our lives.
18. Suspiria (2018) - The other remake to blow away the horror community this decade, Suspiria toed the line of honoring an iconic film's soul of chaos while managing to push the envelope in the form of some truly operatic gore.
17. The Loved Ones (2012) - The Aussie horror that makes its way to the States always leaves an impression, and Sean Byrne's dark, disturbed high school romp left as much an impression as nearly anything this decade.
16. The Babadook (2014) - And speaking of impressive films from Down Under… Jennifer Kent's Babadook will likely be remembered as one of the most memorable films and characters of the 2010s.
15. You're Next (2013) - Adam Wingard's was among the most prominent voices in horror, particularly in the early part of the decade, with You're Next his crowning achievement of the period.
14. Ex Machina (2015) - As bizarre and twisted a love triangle as you'll find, Ex Machina announced Alex Garland as a directorial powerhouse -- and it wouldn't even be his best horror film of the decade.
13. Raw (2017) - Some themes are timeless and Raw was the film of the 2010s that delved into one of horror's well-trod thematic areas in the most unique and affecting ways.
12. Revenge (2018) - French director Coralie Fargeat pushed the envelope -- along with other female helmers -- by recapturing a historically fraught subgenre through a decidedly female lens.
11. Attack the Block (2011) - Wild sci-fi action, Nick Frost and a side of London less explored in mainstream horror releases made Attack the Block a standout for many fans. And it also allowed us to catch John Boyega before his big time Star Wars fame kicked in.
10. What We Do In The Shadows (2015) - The period's defining horror comedy -- from Taika Waititi, Jemaine Clement, no less -- in a decade filled with masterful and memorable horror comedies.
9. Annihilation (2018) - Alex Garland's second, and ultimately superior, horror film of the decade similarly blended sci-fi and horror with raw human emotions.
8. Us (2019) - If nothing else, the 2010s saw the emergence of truly visionary horror voices across a broad spectrum of films. Perhaps none were as lauded, deservedly so, than Jordan Peele. Us, one of his two films in our top ten, is in many ways more ambitious, and also more flawed than his initial masterpiece, but that may actually make his sophomore effort the more discussed film going forward.
7. Midsommar (2019) - An easy bet to be the most memorable film from the year that closes out the decade, Midsommar broke many horror rules (it's length and color palette, being two easy examples), but also introduced some of the most compelling and arresting scenes of the decade.
6. Hereditary (2018) - Director Ari Aster, of this and Midsommar , is one of two helmers with two films in our top ten, and for all the impact he's had with his first two films it's not hard to understand why. Hereditary does what every excellent horror film does: deploy genre elements to breathe vitality and perspective into human relationships and behaviors.
5. It Follows (2015) - As memorable for its aesthetic and pace perhaps above any other elements, It Follows felt both timeless and of-the-moment. David Robert Mitchell's film deployed a truly mind-bending concept, but the film will be a touchstone due to the craft of the visuals as much as its high concept narrative.