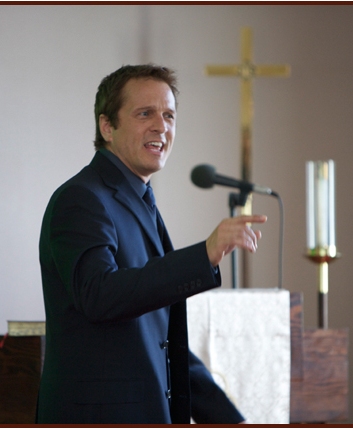 The Last Exorcism's Reverend Cotton Marcus Goes Online
The fictitious Reverend Cotton Marcus from the upcoming Eli Roth produced film "The Last Exorcism" now has his very own website and twitter page. That's right reverends now tweet kids, it's Y2K+10. His newly launched site is full of useful information on how to drive out the demons, care for your loved ones after they've been possessed and even apply for your very own exorcism. What could be more fun?
All of this online blitzing is to promote the release of "The Last Exorcism" on August 27th. Check out Cotton's twitter page and official website for more fun.