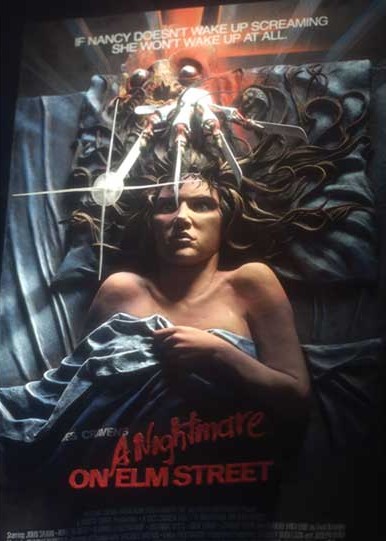 The False Prophet ep of Tales From the Darkside
Since I live so close to where I work, and go home for lunch every day, I always end up catching random pieces of movies and old TV shows during the afternoons. Yesterday I saw the old 80's Tales from the Darkside episode titled "False Prophet", about a woman, a bus station, and a hilariously "futuristic" fortune telling machine.
And even though it was probably one of the worst things I've ever seen, it still had this strangely dark, creepy 80's "soft focus" atmosphere to it that I can't seem to shake. It's actually made me want to track down more of these episodes to see if they have the same "charm" to them.
"Nightmare on Elm St." fans will recognize the actress in this episode as Ronee Blakley, who played Nancy's mother in the first Nightmare film. This episode officially cements her in my eyes as one of the worst actresses in the history of the world. That woman has the worst case of the "crazy eyes" I've ever seen.
So, feast your eyes on the complete episode below. It will probably run about 22 minutes or so in it's entirety. Let me know if you were as mesmerized by this as me.