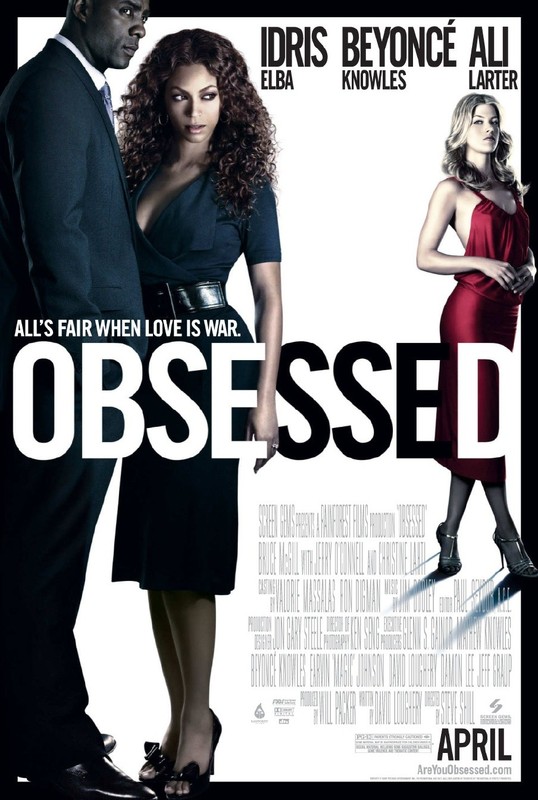 Someone Please Explain "Obsessed" To Me!
For the past week now I've been seeing the trailer for this film "Obsessed". No matter how many times I watch it I'm always surprised it doesn't end with "coming this Tuesday to the Lifetime Network". I don't completely understand what the film is about but from what I can understand from the preview it goes something like this. Ali Larter, the blond stripper from Heroes totally tries to move in on Beyoncé's man and she aint havin' none of that. A cat fight starts and Beyoncé's ass destroys Larter... cue credits.
Then again you could go with IMDB's descriptions.
A successful asset manager, who has just received a huge promotion, is blissfully happy in his career and in his marriage. But a temp worker starts stalking him, all the things he's worked so hard for are placed in jeopardy.
Take a look at the trailer below for yourself and try to figure out how this movie not only got made but is apparently going to be released nation wide in two weeks. Want to be confused even further? Steve Shill who directed "Obsessed" has also directed a bunch of episodes of "Dexter" and "Deadwood".
Part of me is so intrigued that I actually want to go see this movie just to figure out what the hell is going on. I'm going out on a limb here and saying this movie will be number one the weekend it's released. The only other film coming out the weekend of the 24th that might have the power is "The Soloist". But honestly I don't think a homeless Jamie Foxx can win in a battle against Beyoncé's ass. In any case, I can't wait to find out.