Shelf Space: "The Twilight Zone: The Complete Series (Episodes Only Collection)" DVD Review
Twilight Zone: The Complete Series (Episodes Only Collection
Duration: (1959-1964)
Creator: Rod Serling
Company: Image Entertainment
Release Date: Nov. 19, 2013
Back in September I checked out "The Twilight Zone: Season 5" so there's not much need for further introduction to the series itself. This month, Image has released a 25-disc set of the complete series on DVD. That's a LOT of "Twilight Zone" to watch so no time to waste getting into this review.
VIDEO: 4.5/5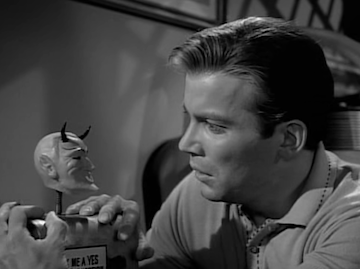 Considering this series was shot from 1959-1964, the print has been extremely well-preserved. Image has taken the old footage and brought it into the digital age. Due to the lack of color, it's all about contrast and this restoration has done a great job of maintaining the integrity of the grayscale. Neither detail nor textures are lost in the darkest of scenes. Some slight scratches and pops can be seen here and there, but rather than distract, it enhances the feeling of authenticity. Every episode is presented in its original black-and-white with a 1:33:1 aspect ratio.
AUDIO: 4/5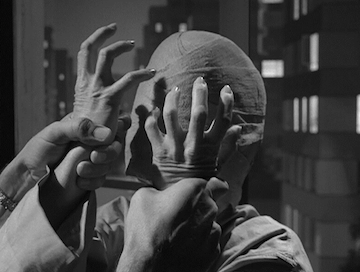 With a Dolby Digital Mono track, there isn't too much going on as far as mind-blowing surround sound features. However, the people at Image have done a great job in bringing this as close to modern-day standards as mono can get. With strong scores featuring lots of brass and a wide range of pitches, at no point does it overpower the dialogue. Just the same, the actors come through loud and, most importantly, CLEAR.
SUPPLEMENTS: 0/5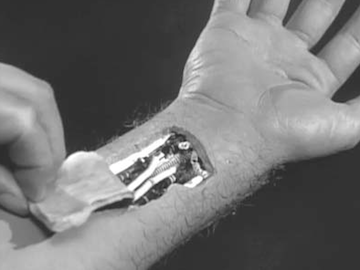 With this being the "Episodes Only" edition of the series, there are no special features. This is an extremely basic collection as there are also no subtitles available. Perhaps the most crucial component missing here is an option to play all episodes on a disc. With 156 episodes, I don't have time to keep jumping back to the menu. I'M TRYING TO MARATHON!
SHOULD I MAKE ROOM?
For a fan of a show as legendary as "The Twilight Zone," there's no reason not to…unless you have the extra cash to throw down on either "The Twilight Zone: The Complete Definitive Collection" on DVD or the Blu-ray version of "The Twilight Zone: The Complete Series." This is definitely the best deal you can get if you're looking to acquire the complete series.
BUY IT HERE