Shelf Space (OOP Edition): "Electric Dragon 80000v" DVD Review
Electric Dragon 80000v (2001)
Director: Gakuryu Ishii
Writer: Gakuryu Ishii
Starring: Tadanobu Asano, Masatoshi Nagase, Masakatsu Funaki
Company: Discotek Media
"Electric Dragon 80000v" is a hyper-speed cyberpunk film that follows the life of reptile detective, Dragon Eye Morrison (Tadanobu Asano- Ichi The Killer). As a result of your typical "visit to the power plant gone wrong" childhood accident, Morrison gained the unusual ability to harness an electrical charge. But with this high-voltage gift comes an uncontrollable temper, only being able to subdue his aggression through wailing on his electric guitar. All bets are off when a fellow electro-enthusiast named Thunderbolt Buddah (Masatoshi Nagase- Suicide Club, Mystery Train) seeks out Morrison with the sole purpose of discovering the true potential of his power.
Have I lost you yet? No? Phew. It should be very obvious to the reader at this point that this movie is extremely... Japanese-- and that's a great thing.
Influential J-punk director Gakuryu Ishii (Angel Dust, Burst City) managed to get this film done in just three days! Utilizing a minimal amount of actors and crew while also exercising the beloved rebel technique of guerrilla filming throughout the city streets. Being a product of 70's punk culture, Ishii's high contrast black and white picture is accompanied by a snotty, metallic soundtrack provided by Japanese band Mach 1.87. The coolest thing about my last sentence is that MACH 1.87 consists of the Director, Ishii, as well as our lead actor, Tadanobu Asano and the film's composer, Hiroyuki Onogawa respectively. "Electric Dragon.." is even played on a projector in the background during the group's live shows! Clocking in at a modest 55 minutes, this film follows the cyberpunk playbook closely and executes it in such a way that gives this disorderly cult piece some serious re-watch value.
Sometime in 2006, Asian cinema affiliates Discotek Media released a limited edition DVD with a bonus soundtrack included.
VIDEO: 4.5/5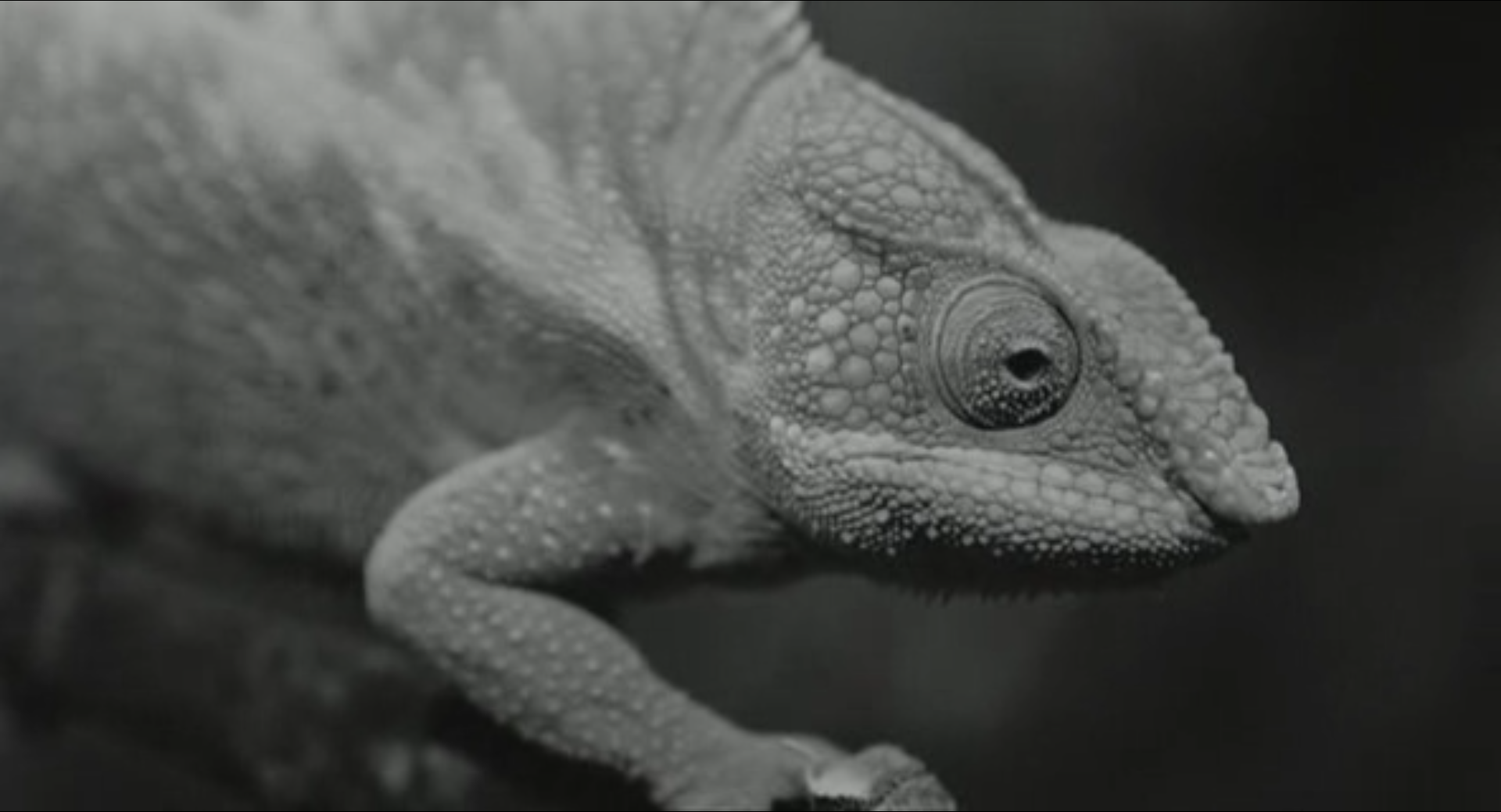 When recalling other black and white cyberpunk efforts such as "Tetsuo- Iron Man" and "Pi", heavy contrasting along with significant grain are some of the consistent traits to be recognized. But unlike it's industrial predecessors, "Electric Dragon 80000v" has an impressive high definition quality while still maintaining the genre's aesthetic. The wide grey scale is laid across a canvas of very crisp detail and pleasant texturing. With a 1.85:1 anamorphic ratio, the wide city shots are beautifully displayed with little detail lost. The hand-drawn electric bolts and other effects mesh relatively seamlessly with no harsh edge enhancements. My only complaint would be that some of the outdoor shots can be a bit washed out; The strength definitely lies in the scenes that have plenty of shadowing to play with. Overall, Discotek did a very good job cleaning this up.
AUDIO: 4/5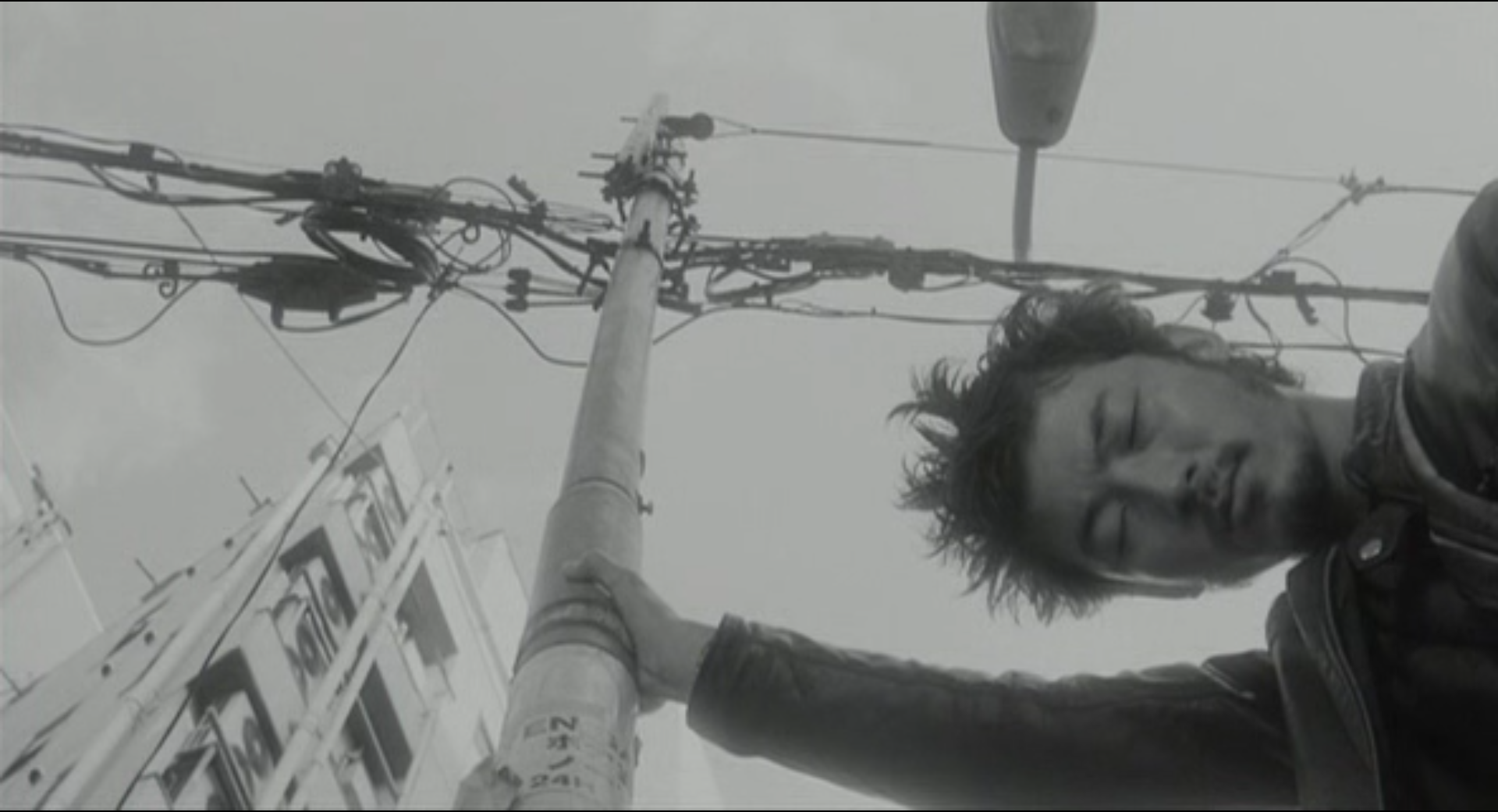 I was very satisfied with this DTS 5.1 mix. As far as dialogue goes, there really isn't more than half a page's worth in the entire movie. When it does occur, there is a slight distortion in the narrator's lines but I can only imagine that this is done as a stylistic choice. The bad ass aforementioned noise-punk score provided by MACH 1.87 and Onogawa sits in a pleasing spot with a healthy dynamic level. Providing a driving, pulse pounding, sound to push us through action scenes while the mellow, lo-fi, loops give the exposition interesting rhythmic ground to play on. It should be noted that in 2001, DTS was still something very new to the film world, especially on the Japanese front; Producer, Takenori Sentô, fought to give it a DTS mix in light of the - also newer at the time - DVD takeover. The audio for this film is given in-depth treatment that's right on par to the visual side of the medium. I've read that Ishii has blown out speakers taking this film around festivals-- Constantly insisting the volume be turned up. So sick..
SUPPLEMENTS: 3.5/5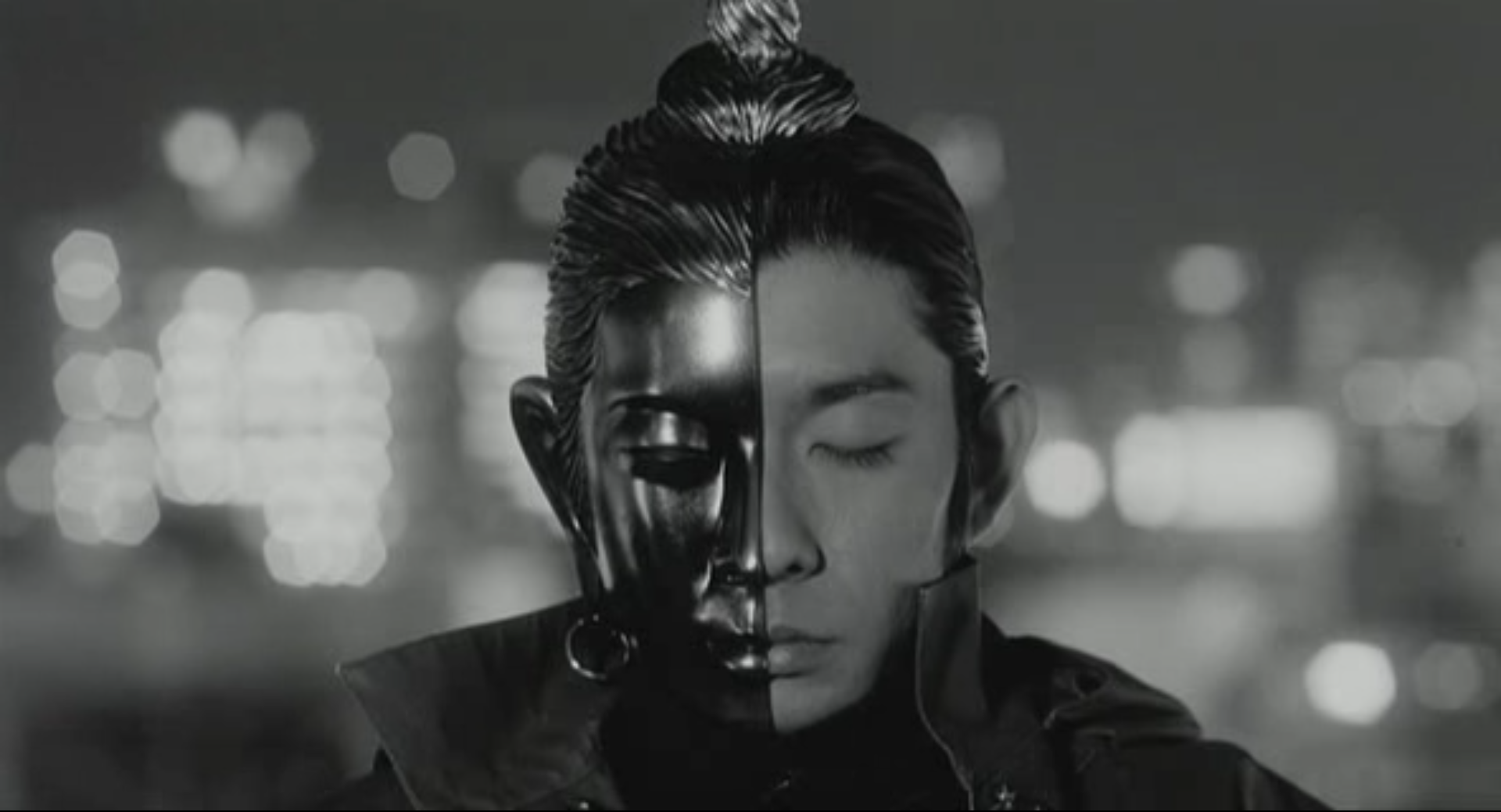 -Making Of: A multitude of vignettes from tattoo design to special effect. We are taken through depth documentation on how aspects of the film were achieved. It can get exhaustingly technical at points, but I kind of respect that. Also given a photo gallery, though some of the photos are obnoxiously blurry.
-Interviews: Several pieces from the film's opening weeks. We hear from the two actors, Ishii, and the producer alike. Interviews range from not so interesting, to interesting, to down right odd.
-Original Sound Track: When film scores are mentioned, a lot of people pay respects to the musical stylings of top hollywood composers the likes of John Williams, Bernard Herrmann, Jerry Goldsmith. For this site specifically, I'm sure majority of the demographic appreciate the works of sonic-horror gurus John Carpenter and Ray Band. Me? Since obtaining the "Electric Dragon 80000v" OST, it has been my goto when in the mood for a cinematic score. The balance of ambience/noise/punk makes it a fast-paced, stimulating body of work. Granted, I listen to the type of music where the songs rarely breach the 3 minute mark. What do I know?
-Trailers
Should I buy it?
It really depends on the audience I'm talking (typing?) to. "Cult cinema" is such a blanket statement once you get down to brass tacks. Films that utilize the "C word" can appeal to a million different people as well as be considered unappealing to just as many. So for those of us who love Asian Cinema, Manga, and Anime, I can't recommend this enough. If you're an anime hater like Joe (from the beloved BGH podcast) then you probably haven't even made it this far into the article. When going off of quality alone- it's likely we'll never see as awesome of a job done for this particular title.
"Electric Dragon 80000v" went out of print sometime in the past couple of years but hasn't exactly reached full rarity just yet. You can find them listed on Ebay and Amazon for about $30 brand new. I was lucky enough to be strolling by a table at a convention and didn't hesitate to grab it up for $25. The double disc edition is a slipcase featuring an updated Discotek cover and the original release art on the inside. If I were you, I wouldn't sleep on this DVD; In my humble opinion, this has the potential to become a home media gem in the near future. Domo arigato Mr./Ms./Mrs. Pimp-boto. "I'm a Dr...". Shit.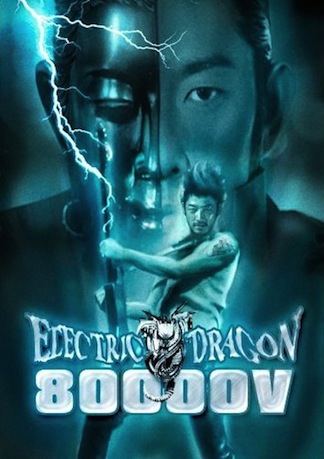 BUY IT HERE