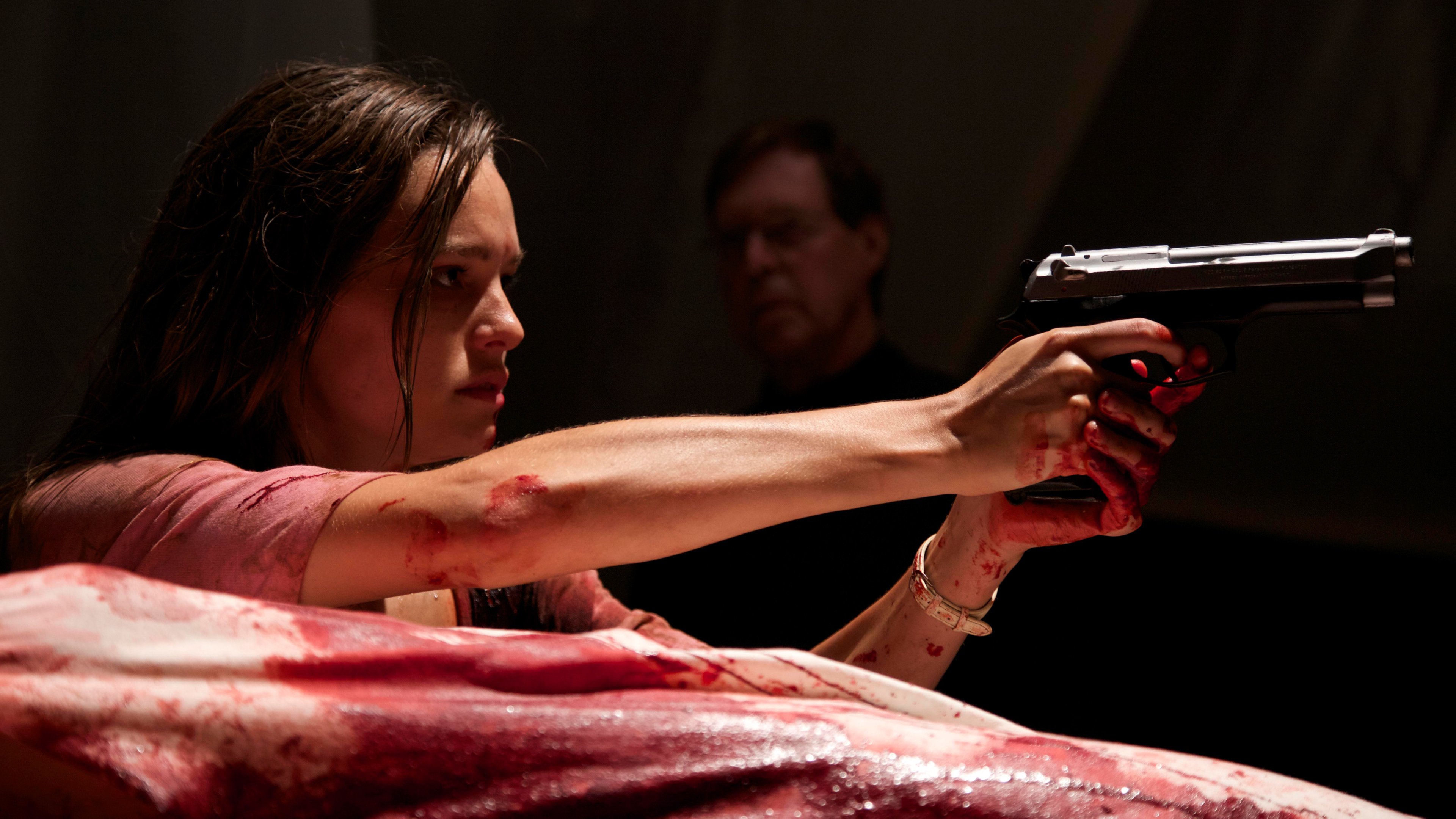 See It or Read It - January 2016
Often times, the movie that plays in your head while you're reading a good book can be better than any film you've seen before. With that in mind, I have paired some of January 2016's movie releases (theatrical or VOD), and books that are better than or just as good as the films. Let your imagination run wild!
See...
The Forest (January 8th)
Set in the Aokigahara forest, which is also known as Suicide Forest, in Japan. Sara is set to find the reason behind her sister's disappearance and will not stop at nothing to get to the truth. Even when she is confronted by the torment of the forest.
..or Read
Chief Ranger Merrill is on a mission to discover the cause of the recent gruesome deaths in Yellowstone. Popular gossip has everyone believing a terrifying Grizzly is to blame, but some scientific evidence suggests otherwise. With his friend, Merrill embarks on a struggle for control against a vengeful spirit.
---
See...
Intruders (January 15th)
When a trio of criminals break into Anna's house - her agoraphobia prevents her from escaping, but little do they know that Anna is suffering from multiple psychoses.
...or Read
​
Jody is sleeping over at a friend's house when their home is attacked and the family is viciously murdered. Jody and the family's young son narrowly escape by killing one of the intruders. However, they are far from safe as one of the murderers is determined to eliminate all witnesses - luckily for Jody, her father is a cop.
---
See...
JeruZalem (January 22nd)
While on vacation, two Americans follow a mysterious stranger to the Holy Land to continue their holiday. Unfortunately for them, they find themselves walled into a biblical apocalypse raining down on the city.
..or Read

Years after an experiment in 'prophetic dreaming' goes awry, several of the original participants are haunted by hallucinations and a diabolical force that is out for more than just thier lives.
---
See...
Marytrs (Jaunary 22nd)
A remake of the French-Canadian film of a girl, Lucie, who was held captive and tortured by mysterious perpetrators with even more mysterious motives. Years later, Lucie and her best friend, Anna, search for the family that tortured her only to find themselves trapped in a nightmare they cannot escape.
...or Read
The promise of a new paradise beyond this world, a snapshot of God, a new take on the crumbling world - Vike can give these things to you. He only asks one thing of you: to become a monster, like him.
---
See...
Lights Out (January 29th)
A young woman fights to protect herself and save her little brother as they are haunted by the bloodlust of a supernatural being from their family's shadowy past.
...or Read
Fleeing the guilt that consumers her, a once successful writer and doting mother returns to River House, her childhood home, full glamor and magic. But what she remembers as a child isn't exactly the truth; sequestered within the halls she'll write one last thing: a book, her atonement, or her goodbye.
Check back in February for the next installment!