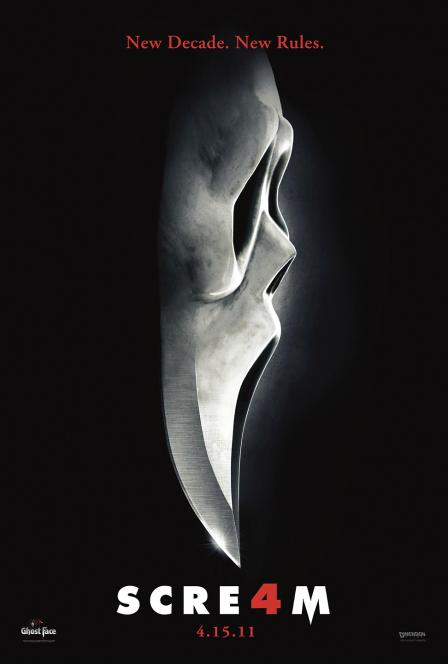 "Scream 4" Lands a New Teaser Poster
In Scream 4, Sidney Prescott, now the author of a self-help book, returns home to Woodsboro on the last stop of her book tour. There she reconnects with Sheriff Dewey and Gale, who are now married, as well as her cousin Jill (played by Emma Roberts) and her Aunt Kate (Mary McDonnell). Unfortunately Sidney's appearance also brings about the return of Ghostface, putting Sidney, Gale, and Dewey, along with Jill, her friends, and the whole town of Woodsboro in danger.
Gearing up for their April 15th release date, "Scream 4" is starting up the hype machine with a series of teaser posters! The first of which you see above tells what we already know to expect; Ghost Face and knives! It still looks cool though.
For the full low-down on "Scream 4", be sure to check out the Scream 4 official site!