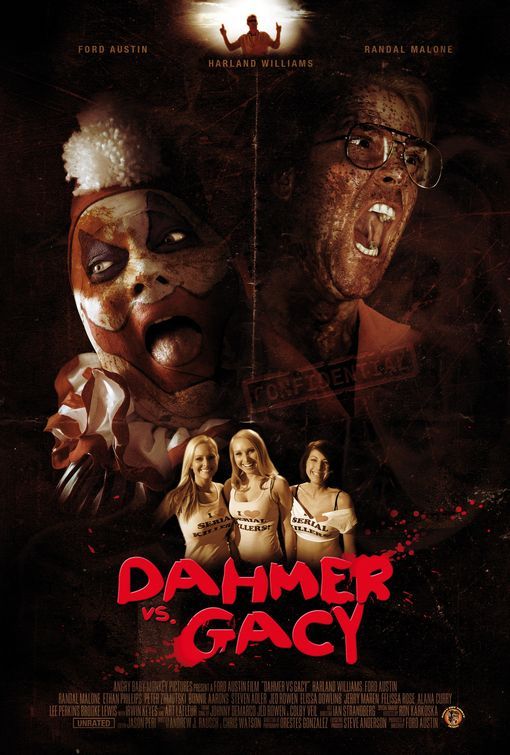 Poster Reveal: "Dahmer Vs Gacy" (2010)
In this poster for the delightfully tasteless "Dahmer Vs Gacy", our titular villains square off (sort of), while each screams out into darkness. Meanwhile, a group of tiny cheerleaders are acting scared below them? Who knows. What I do know about this bizarre mashup of two of the United States' most horrific serial killers, is the plot:
A secret government lab has been trying to create the ultimate killer using the DNA of infamous killers but theres one big problem—theyve escaped! Bloody mayhem stretches across the United States as they go on the ultimate killing spree! Trying to stop the maniacal madness is RINGO, a hick warrior being trained by GOD using only a shotgun and a bottle of whisky! In his road trip to hell, he must first fight off his own demons, not to mention an army of Japanese ninjas! It all leads up to the ULTIMATE SHOWDOWN thatll leave blood on the walls and laughs in your belly!
IMDB claims the film will be released on December 24th, 2010 (Christmas Eve?), but in what capacity remains to be seen.