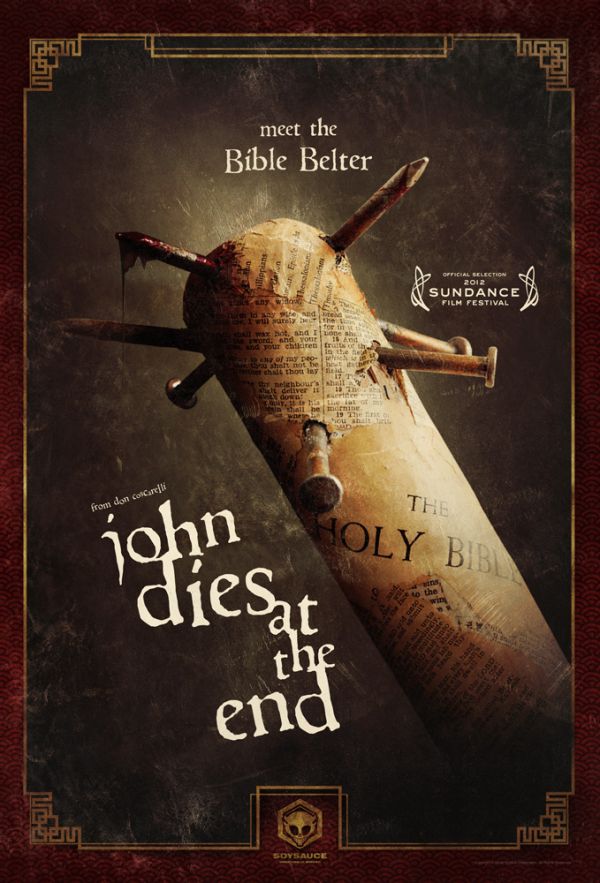 Poster: "John Dies at the End" debuts this month
"John Dies at the End", the latest from "Phantasm" and "Bubba Ho-Tep" director Don Coscarelli, debuts at Sundance at the end of this month. Bible Belter... I see what you did there...
"On the street, they call it "soy sauce." It's a paranormal, psychoactive drug that promises an out-of-body experience with each hit. Its users drift across time and dimensions, but some who come back are devoid of all humanity. While most of Earth's inhabitants remain blissfully oblivious to its threat. Make no mistake, an otherworldly invasion is under way, and mankind needs to be saved. Enter John and David, a pair of college dropouts who can barely hold down jobs. How can these guys possibly be expected to rescue mankind from certain destruction?"