Peter Cushing: Horror Icon
There will be a lot of people out there that respond with '...uh...who?' when I mention the name Peter Cushing. Others, the truly hard core will say 'Oh yah, Grand Moff Tarkin from "Star Wars". Finally, there will be a third group out there who's first response will be something along the lines of "Hells yes, I love Peter Cushing!", who will then begin to fill you in on the storied film history of this Hammer Films stalwart who provided thrills and chills as Dr. Frankenstein, Van Helsing, Sherlock Holmes, as well as many others. Just like I'm going to do right now!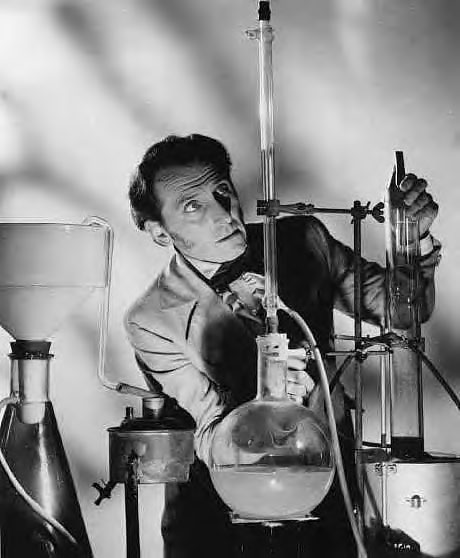 In 1957, Cushing set forth on one of his most prominent and memorable roles as Dr. Frankestein (That's Franken-SHTEEN!) in Hammer Studio's "The Curse of Frankenstein". Where Universal tackled the Mary Shelley tome by focusing more on the antics of Boris Karloff's monster, the Hammer version took advantage of their Doctor's acting skills. Peter Cushing brought to life a doctor who became a terror in his own right with his blatant disregard for humanity in the pursuit of his goals. The Hammer franchise focused on the horror of the doctor's morals over that of his undead creation giving us a far more character driven fright fest; this was made all the more engrossing by the enigmatic Cushing who forced you to relate to him, despite his monstrous tendencies.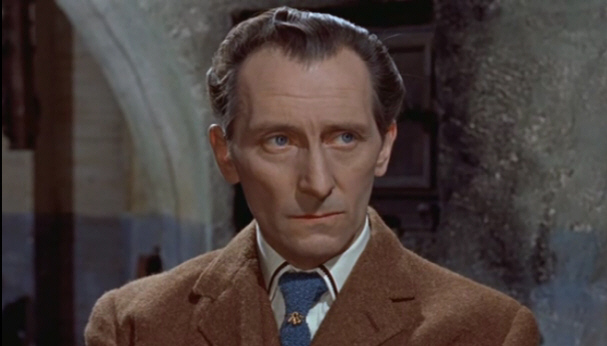 Not content to just be the bad guy, Cushing brought to life another well known character alongside Christopher Lee in Hammer's 1958 vampire kick off, "Dracula". This time around, Cushing opted for the hero role as he settled into the shoes of the fearless vampire hunter J. Van Helsing. While no less endearing of a character, this time around the spotlight was shared with the powerhouse that was Christopher Lee; yet all the same Peter Cushing managed to forever have his name attached to the oft told story of the Transylvanian blood sucker. Cushing's Van Helsing was quirky and eccentric yet easy to rally behind and root for. A far cry from the Van Helsing squeezed out from the cheeks of Hugh Jackman.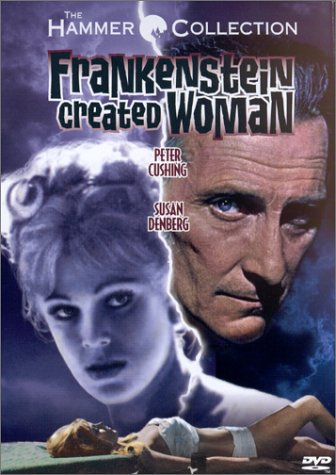 For his most iconic roles, Peter Cushing did not shy away from being asked to revist familiar territory. Throughout the years he reprised his Dr. Frankenstein role six times as well as another six times for his Dr. Van Helsing role. While revisits may make him seem like a one trick pony, it was far from the truth. In an early interview Cushing shared his insight on his role choices across the decades; "Who wants to see me as 'Hamlet'? Very few. But millions want to see me as Frankenstein so that's the one I do. If I played Hamlet, they'd call it a horror film." He was acutely aware of what his fans wished to see him in and that is what he worked for. To make his fans happy.
Peter Cushing portrayed many other roles throughout his career. Most if not all were genre related, each showcasing his patented creep flair, all of them memorable for one reason another. In 1964 we saw him branch out and stretch his wings as he portrayed Dr. Who in two television movies based off the BBC franchise. 1976 brought us another entry into sci-fi television with a guest role on "Space:1999". 1977's PG rated Nazi zombie fright fest "Shock Waves" shows us Cushing as a hermetic Nazi scientist who has holed away on an abandoned island keeping his underwater Nazi zombies away from the human populace. The list goes on for ages as IMDb credits him to 139 movies, the majority of which as you will see are all genre related.
In August of 1994, Peter Cushing succumbed to a long fight against prostate cancer. Continuing acting all the way until 1986, the world lost a man who was a master at his craft, as well as a gentle soul and a man well loved by all. His best friend and coworker Christopher Lee had this to say about Cushing in the DVD Extras of "Hounds of the Baskervilles"; "I don't want to sound gloomy, but, at some point of your lives, every one of you will notice that you have in your life one person, one friend whom you love and care for very much. That person is so close to you that you are able to share some things only with him. For example, you can call that friend, and from the very first maniacal laugh or some other joke you will know who is at the other end of that line. We used to do that with him so often. And then when that person is gone, there will be nothing like that in your life ever again".
For reviews of many of Cushing's Hammer flicks, be sure to check out Cinema Fromage, as I've covered many of them over the years.
For direct access:
"Twins of Evil"
"The Evil of Frankenstein
"Brides of Dracula"
"The Creeping Flesh"
"Dracula A.D. 1972"
"Frankenstein Created Woman"