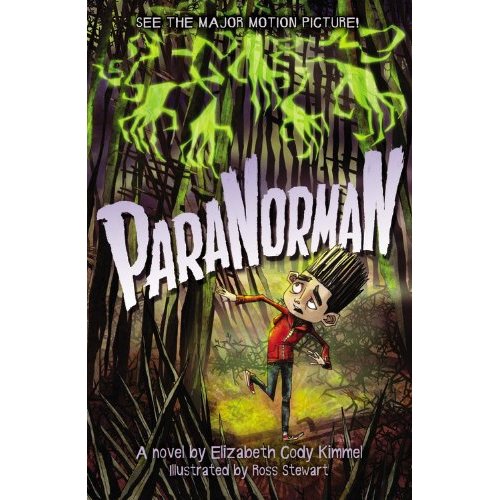 ParaNorman novel released on July 5th
Anyone excited for the upcoming movie, "ParaNorman", (coming out August 17th in the US) should be lining up at the stores this week on July 5th for which the book the movie is based. The book is only a Grade 3 reading level - but hey, don't act like you aren't going to see the movie. I'm also a huge advocate of reading the literature before the seeing the film, and who doesn't enjoy comparing the two, only to gripe or rejoice in the similarities and differences? "ParaNorman: A Novel" by Elizabeth Cody Kimmel is out July 5th, right after the companion readings of "ParaNorman: Attack of the Pilgrim Zombies!" by Annie Auerbach and "ParaNorman: Meet the Ghosts" by Lucy Rosen are released on July 3rd.
In a quaint New England town with a history of witches and pilgrims, misunderstood eleven-year-old Norman Babcock can see and talk to ghosts. No one believes him, of course-everyone just thinks he's weird (including his parents). But when a folktale of a witch who cursed her accusers turns out to be true, it's up to Norman to save the town from pilgrim zombies! In addition to the zombies, he'll have to take on a very angry witch, an annoying sidekick, his boy-crazy teenage sister, and dozens of moronic grown-ups who get in his way. This young ghoul whisperer finds his paranormal talents pushed to their otherworldly limits in this hilarious and spooky adventure!
Featuring gorgeous black-and-white interior illustrations and a story beyond what you'll see in the film, this novel is sure to delight!